My Body is Ready for 7 Cent STEEM! And Yours Should Be, Too (And You People Better Upvote This Because I'm Being Positive for Once)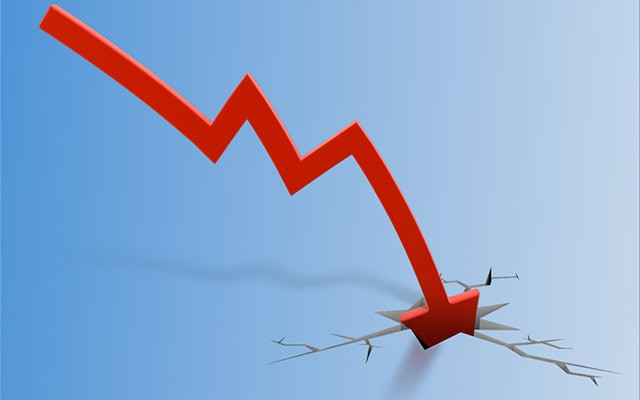 STEEM has been continuing its downward spiral and as we speak, it's on its way below a dollar in USD terms, currently sitting at 0.00016 BTC.
I've been called the negative Nancy of Steemit quite often, but I'm actually a bit puzzled as to why the low price has so many people so depressed.
Even people not living off of the blockchain. I understand that those who are living off of it, are now depressed because they'll lose their homes and stuff. But I mean the rest of you.
I think that a low price for STEEM is the absolute best thing that can happen. Almost a godsent, to be honest.
A low price for STEEM can potentially help fix the main problem of the site, which is still the bad distribution.
The lower the price of STEEM, the more STEEM you make by posting - and the cheaper it is for you to buy, obviously.
A lot of people will now ragequit Steemit once their infinite money supply runs dry, and I hope the few manual curators that we still have are taking notes, and pay attention to who bolts and who sticks around.
A low price of STEEM means that some of the worst spammers may leave the platform, leaving more breathing room for those of us who still produce, or hope to produce, something even a bit more legit here.
Seriously, though. This price crash is an opportunity for anyone dissatisfied with Steemit to buy that influence that makes one's voice heard here.
Use it for flagging, use it for self-voting your posts for visibility. Use it to make bid bot promotion less profitable, which will hurt the business of the bot owners, hopefully driving them away. Whatever the case may be.
My point being that instead of crying @ned, or hoping that someone else comes along and fixes the problems of the site, you yourself can increase your stake and your say here.
And this price crash is the best damn opportunity to do so.
I know I'm going to be buying back in and powering up.
Also, even though the dollar amount on your posts is going down, remember that you're still making the same amount of STEEM as before. As in the amount of STEEM tokens allocated to your account through upvotes is still the same.
So, like I said, unless you're living off of the blockchain, there are next to no negative drawbacks to STEEM's price tanking right now, in my opinion.
This place was a lot more fun during the 7c-15c days anyway.
I'm not one to say people shouldn't want to make money. Making money is mostly what we're here for. But I think it's fair to say that the higher price of STEEM attracted an entirely new bunch of get rich quick schemers to the site, and they, in turn, attracted their own groups of sycophants to ride their coattails.
I'm happy if a price crash drives them away, onto new projects.
Also, people willing to produce content even for less money are generally those who put some sort of soul into what they do. They're not just hollow, empty, and heartless shells of content, crafted with the sole purpose of mining another extra $300.
The quality of content has always been inversely proportional to price.
So, all-time low price of STEEM, I'm ready for you! Please, wreck shit up already!