Airdrop is a kind of coin distribution technique that is applied to many altcoins. Auroracoin is one of the first airdrop coins that was given to Icelanders for free. With initial hype Auroracoin once reached top ten coins by marketcap.
Airdrop is an alternative to other coin distribution techniques such a Proof-of-Work (PoW) where coins are awarded to miners (i.e. a computer hardware), or Proof-of-Stake (PoS) where coins are awarded to coin holders.
Problem with PoS is that initially coins have to be distributed fairly. Some coins such as PeerCoin started as both PoW and PoS. Some coin are sold in a crowd-sale and then moved to PoS. For example, NextCoin (NXT) is one of the first coins that began PoS after crowdsale. EOS recorded the largest crowsale as ICOs in the history of Cryptocurrency.
Airdrop is an interesting concept since it can skip the stigma of both power-consuming PoW or ICO like crowdsale. Developers of airdrop coins claim it is a fair distribution technique.
STEEM had a big airdrop from Byteball foundation. Every Steemititan above reputation is getting free Byteball. Steemitians with 70 reputation are as much as $160 equivalent of Byteball (BYTES). 50% is immediately redeemable and 50% will be locked for one year using a smart contract. Is it one of deal for STEEM community.
Nope, I believe it has just begun.
STEEM blockchain has recently reached 1M userbase, it can rise to 10M pretty soon due to network effect. Already, Steemit platform is used for advertisements of new ICOs or coins similar to Bitcointalk.org. Therefore, it could be a lucrative option for future ICOs to airdrop on STEEM holders through SMTs due to their active participation and understanding of crypocurrencies.
Interestingly, Steemit.com is more visited website than Bitcointalk.org. Therefore, new token announcement are frequently used in Steemit, moreover, big announcements or updates are also used these days. Due to bidbots, advisers of new coins or established coins can bring news for their coins at the top of trending page which is visited by thousands of crypto-savvy Steemitians. It has little cost or even sometimes profitable to do so.
Moreover, airdropping a token or coin to millions of Steemians, a coin can get immediate attraction and visibility. Moreover, due to the social nature of Steemit, it can take advantage of network effect.
Though it is a severe bear trend for STEEM HODLers, however, it is also a great opportunity for buying more STEEM to take advantages future airdrops. On top of stake PoS earning, curation earning, delegation earning, blog earning, STEEM holders are now ripe for airdrop earning.
Disclaimer: This opinion is not a financial advice, it my personal perspective and opinion. Please seek professionals for financial decisions.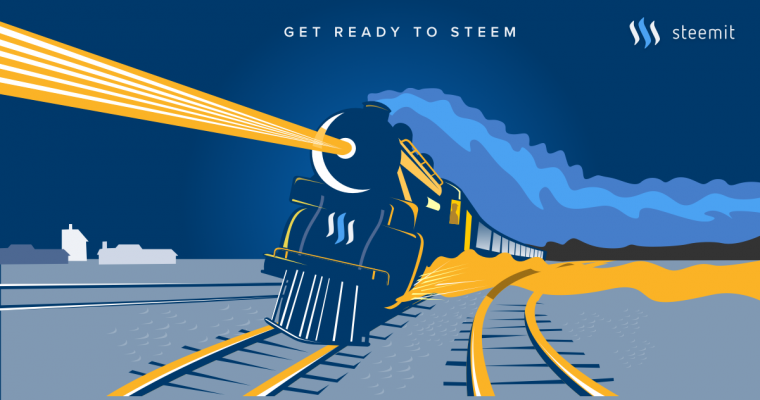 Image sources: Most images are open sourced (e.g. Pixabay, Wikimedia etc.) with Creative common license. Some images are used with due courtesy to respected owners.
Thanks for reading.
@riseofth
Cryptominer since 2013, occasional trader and tech blogger