Trade Update RIG
Today I will be sharing a great buy opportunity for the stock RIG. RIG is short for Transocean, a company that specializes in deep water oil drilling. You probably have heard of them because they are the ones that supplied the drilling rig in the gulf of mexico when the pipe burst and spewed all the oil into the gulf and the surrounding areas.
If you take a look at the chart, you can see how long we have been in a downward trend after seeing highs of over $160. Currently it is trading at $12.48, a massive drop in price for this stock.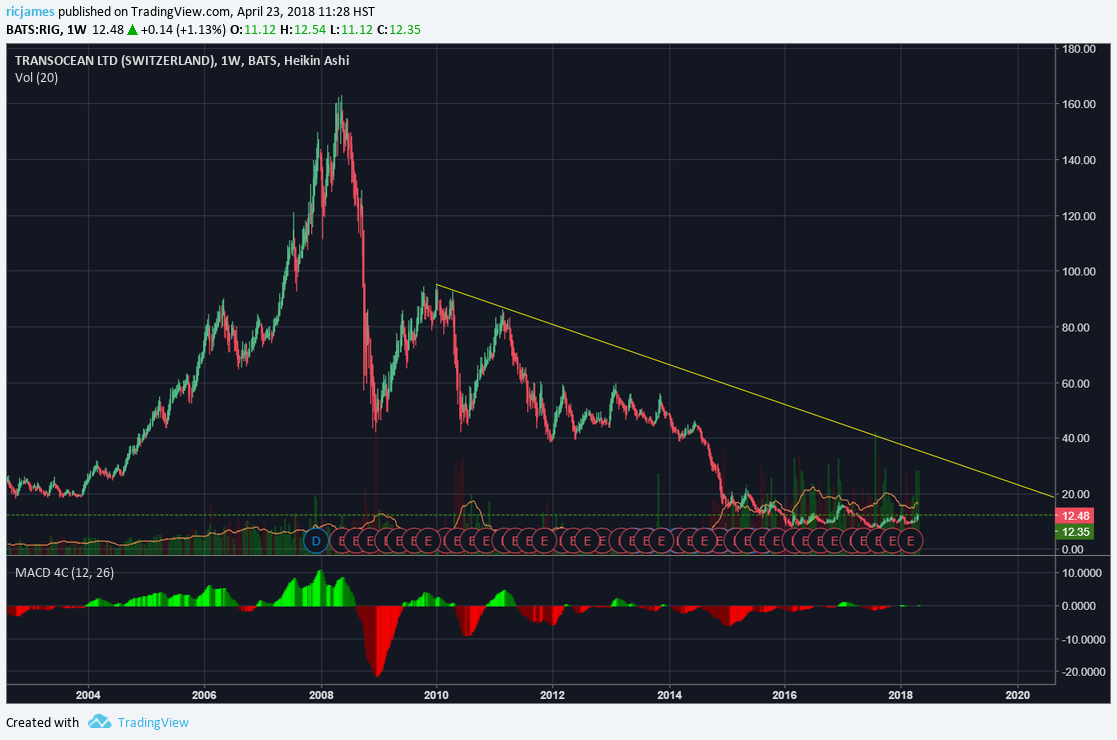 Taking a closer look at the charts, you see a big consolidation pattern that it is currently in. Now what is so special about this is that we have seen a breakout of this trendline. Now you can see it is a very small break and it could reverse and head back down so we should wait for more of a consolidation pattern before we enter. This will give us more information as to what the chart is going to do and we can make a better assumption of where the chart is going.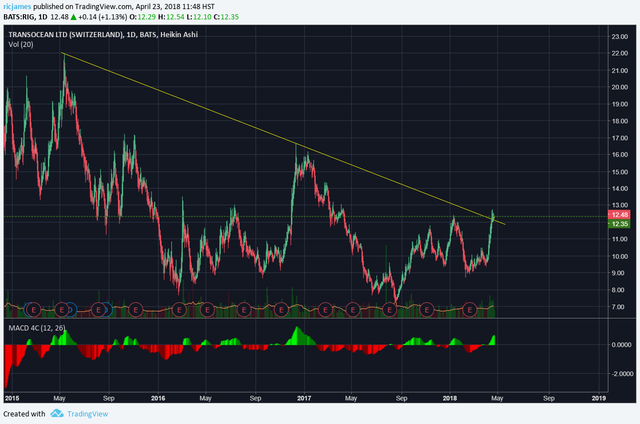 Now lets take an even closer look at the charts. Here you can see the breakout and initial pull back towards the support line. Since then we have seen a little rebound however, there should be one more downside move so wait for another week or so until that move has finished before entering this trade.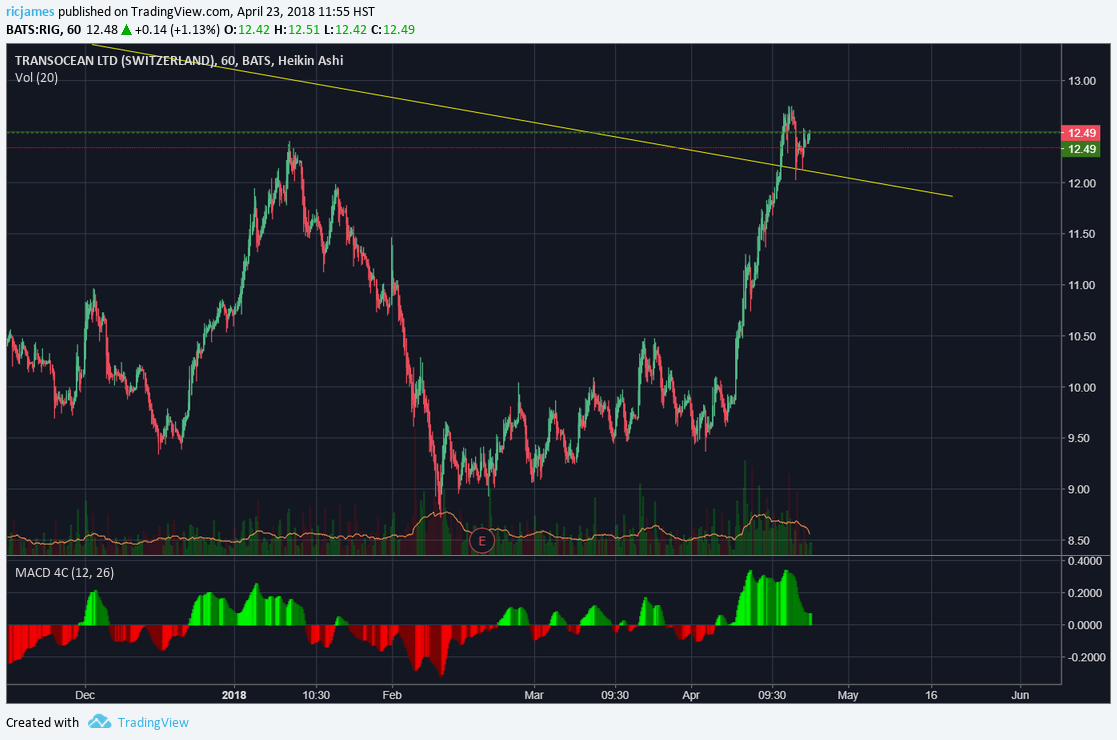 Now I spoke about entering the trade earlier and I would like to clarify that would be for a short term move. If you want to catch the big upside trade you could still enter the trade in a week but I believe you will be waiting and probably lose money for the first month or two. If you look at the chart below I showed what I am expecting to see that would make this a great buy opportunity. Now it probably will not make a clean consolidation pattern but we should see some downside after this big impulse move. Now if you see the red vertical line, that line is just a prediction of when the next impulse move will occur. This is because we have seen previous consolidation patterns take over 2 months to resolve so I would assume this move to do the same.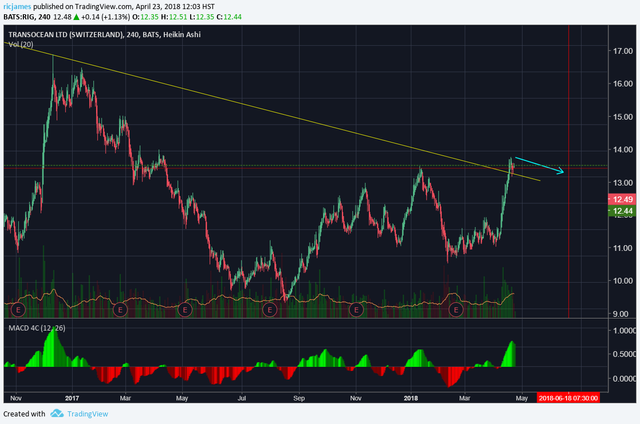 I hope you liked my analysis on RIG. If you have any questions or concerns leave them below and I will try to answer them in a timely manner. As always have a great day and a better one trading.
Previous Posts:
STEEM: https://steemit.com/steem/@ricjames/outlook-on-steem
DISNEY: https://steemit.com/steem/@ricjames/great-trade-set-up-disney
S&P500: https://steemit.com/steem/@ricjames/weekly-update-s-and-p500