Summary
Blockchain social networks, such as STEEM, have the potential to disrupt social media by enabling trustful, secure, and decentralized creation, curation, and consumption of content while ensuring fair reputation and compensation schemes. However, the technology is still in its infancy, and we are only at the beginning of understanding its potential impact. This article calls for your participation in a non-profit research project on STEEM driven by the European Blockchain Center in Copenhagen. We want to interview STEEM users and developers in order to explore emerging behavioral patterns, forms of organizing, and business models enabled by blockchain-enabled creative social networks, such as STEEM.
---
Why to Participate? - Benefits of Participating in the Research Project on STEEM.
There are many positive effects of participating in this study, including among other things:
• The project could increase awareness of blockchain social networks, such as the STEEM platform. This could lead to increased value of those platforms and increased value of user accounts (including yours).
• Interview participants will get access to the research results first.
• The interview is an opportunity for reflection and informed discussion.
• The project will spark discussion and experience sharing.
• Participating in a research project that aims at expanding human knowledge can be seen as a reward in itself.
---
How to Participate? - Talk to Us!
• You can participate by signing up for a qualitative interview. This enables us to obtain an in-depth understanding of your experiences on STEEM and draw a rich picture.
• Qualitative interviews typically last approximately one hour and are conducted once per person via phone or voice messenger (e.g. Skype, Discord, etc.).
• We will ask for your permission to record and transcribe the interview. This facilitates in-depth analysis via qualitative data analysis software.
• We will also ask for your permission to publish parts or the whole of the interview transcript. This is in the spirit of open access for research data, enabling researchers around the world to share data. Interview data enables researchers to support emerging claims, concepts, and theories empirically via quotations.
• It is possible to participate without giving permission to record, transcribe, and publish the interview, but preference will be given to interviews that can be recorded, transcribed, and published.
• Interviews will generally be anonymous, meaning that all information that could reveal your identity will be blinded after the interview. It will therefore not be possible to link your interview transcript to your person.
• You can sign up for the qualitative interview via comment to this post or via mail to steem.study@gmail.com. Please indicate if you would allow us to record, transcribe, and publish the interview. Please also include contact information for the interview (phone number, skype ID, or equivalent). We aim at starting with approximately 30 interviews and will start in late January 2018, but we will likely further expand the study throughout the next 2-3 years.
---
Who Should Participate in the Research Project on STEEM?
We want to interview different categories of STEEM users in order to cover a broad range of perspectives. These include, but are not limited to, the categories listed below. This list is by no means exhaustive and we are open for suggestions. If you know a valuable interview partner not mentioned above, please tag her/him in the comments. We would highly appreciate if you share this article for larger coverage.
| | | |
| --- | --- | --- |
| Category | Description | Example Users |
| Content Creators | People who create original content and publish it on the STEEM blockchain. Includes artists, photographers, musicians, writers, bloggers, vloggers, etc. | @davidpakman @crimsonclad @meanmommy33 @velimir @exyle @sweetsssj @teachblogger @purepinay @steevc @kaylinart @g10a @ewuoso @lucybanks @adreini @vera.carla @hardikv @storycharlemagne @coruscate @allasyummyfood @flamingirl @soykatonline @lenatramper @dontstopmenow |
| Content Curators | People who browse, collect, compile, and share original content published on the STEEM blockchain. Includes contest organizers, curation services, etc. | @luzcypher @pfunk @soundlegion @passion-ground @choogirl @adsactly @curie @juliank @progressivechef @kalemandra @kus-knee @futurefood @jamtaylor @SteemSTEM @krystle @jessamynorchard @openmic @verbal-d @czechglobalhosts |
| Platform Innovators | People who build innovative services on top of the STEEM blockchain. Includes contributors to STEEM-based services like steemit.com, blocktrades.com, utopian.io, busy.org, d.tube, minnowbooster.com, streemian.com, etc. | @utopian-io @elear @busy.org @blocktrades @dtube @minnowbooster @streemian @steemitworldmap @upme @randowhale @jesta @dragosroua @roadscape |
| STEEM Witnesses and Core Developers | People who power the STEEM blockchain and actively develop it further. | @ned @papa-pepper @aggroed @surpassinggoogle @good-karma @busy.witness @ausbitbank |
Note: Some users fall into multiple categories, which makes these users even more interesting for this study.
In order to interview only people who are active users at the moment and reasonably experienced with using STEEM, we will only select interview partners who meet the following criteria:
• Steemit Account is older than 3 months
• Steemit Account has a Level of Reputation higher than 50
• Steemit Account holds minimum 250 STEEM Power
• Steemit Account has made minimum 300 posts and minimum 30 posts in the last three months
---
What are the Goals of the Research Project?
The research project will mobilise a positive vision for the role that blockchain-based social media plays in the creation, curation, and consumption of knowledge and content in creative industries, such as arts, photography, film, writing, and music. Specifically, the goal of this research project is to:
• Understand the disruptive potential of blockchain for social media
• Mobilize a positive vision for blockchain-based social media
• Identify new business models and new forms of organizations for social media enabled by blockchain
• Identify opportunities for blockchain social networks to enable social and democratized global business
• Create increased trust and improved governance and value for social media
• Create new federated social media platforms and innovative media data driven services
• Understand user's motivations and experiences with using blockchain in social media
• Capture the state of the art and improvement potential of blockchain social networks
The results of this research will be published in open reports for the general public and academic publications. We hope that this will inspire further research and development on blockchain social networks.
---
About Us - The European Blockchain Center at the IT University of Copenhagen
This research project is headed by me, Raffaele (active as @raci on STEEM). I serve as an Assistant Professor of Information Systems at the European Blockchain Center at the IT University of Copenhagen. The European Blockchain Center is a fast-growing community of passionate Blockchain researchers with a proven track record of academic and industrial excellence. Our mission is to be the globally leading institution that understands, creates, and realizes Blockchain-based solutions in a cross-industry and cross-disciplinary private public partnership to generate value for society.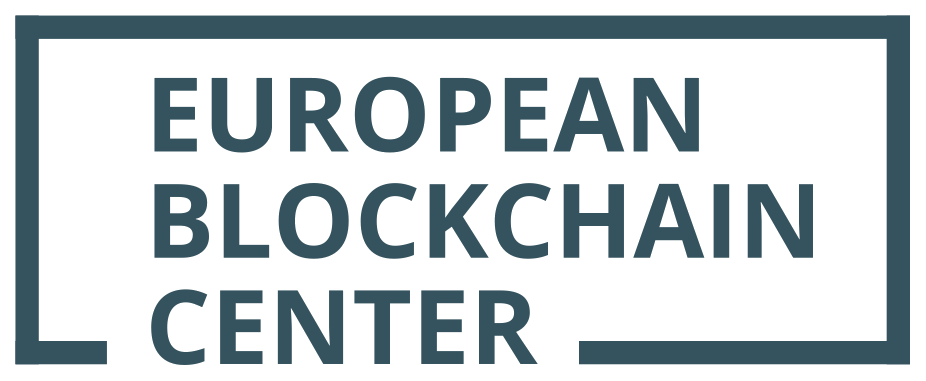 European Blockchain Center
IT University of Copenhagen
Rued Langgaards Vej 7, 2300 Copenhagen
European Blockchain Center
Main contact for the research project on STEEM
Dr. Raffaele Fabio Ciriello
Assistant Professor of Information Systems
IT University of Copenhagen
ITU Website
ResearchGate
LinkedIn
steemit.com/@raci
steem.study@gmail.com
#steem #steemit #busy #blockchain #blocreate #creativity #research #study #project #academic #science #europe #ebcc #europeanblockchaincenter #itu #ituniversityofcopenhagen #copenhagen #denmark