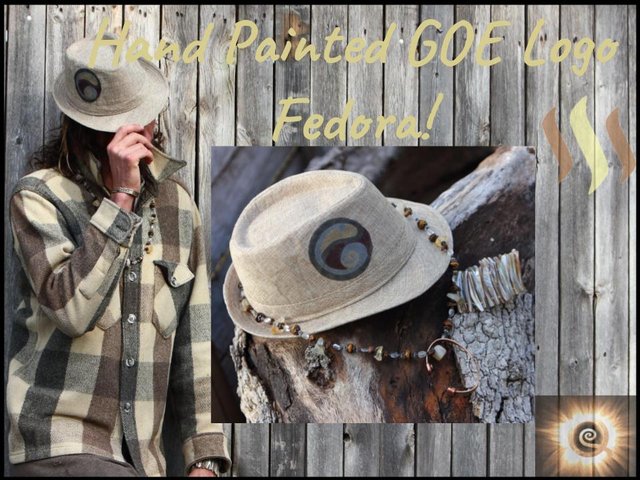 I am sharing with you all a bunch of photos from a photo shoot we did today for a new hand painted Garden of Eden Logo Fedora Hat plus some of my hand made jewelry all in one!'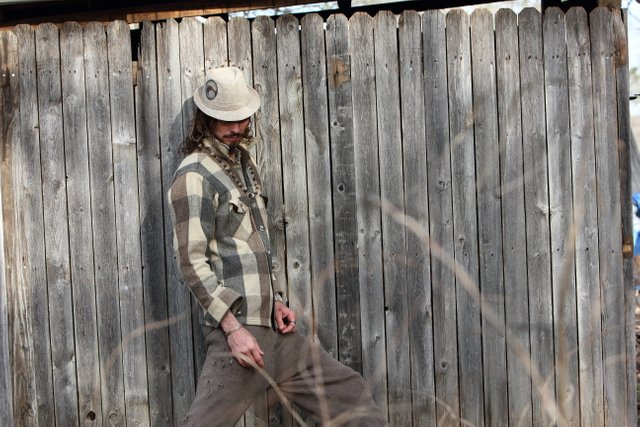 @truelovelives is at the camera again and starting to get some nice shots!


I have my own clothing line, jewlery line, hand made knife line, supplements and of course sustainably sourced hand made SteemGear ALL available for $teem.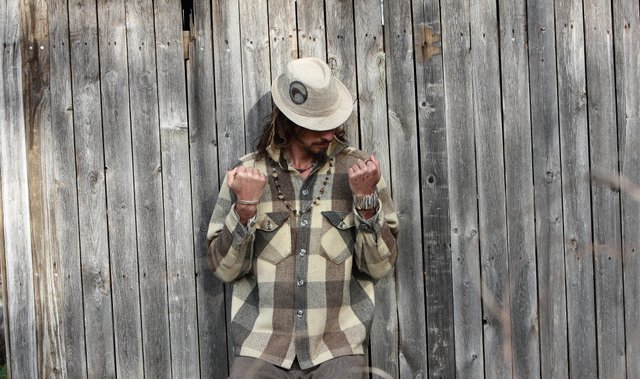 As always each hat is hand painted with sustainable sourced materials. All jewlery is also hand made with 100% precious stones, crystals, shells, copper, silver, gold etc.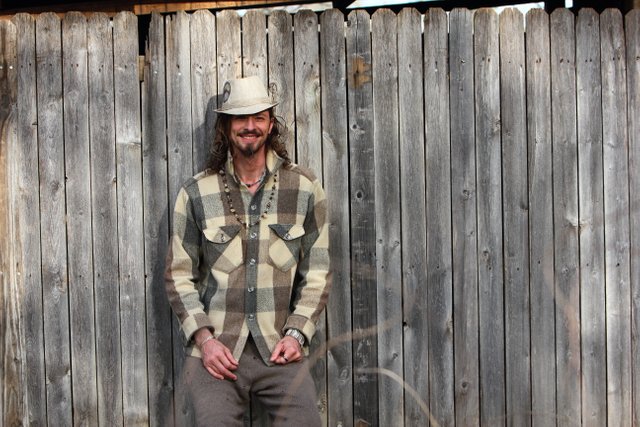 All items are available on our web site for fiat or crypto including the best crypto in the world,STEEM!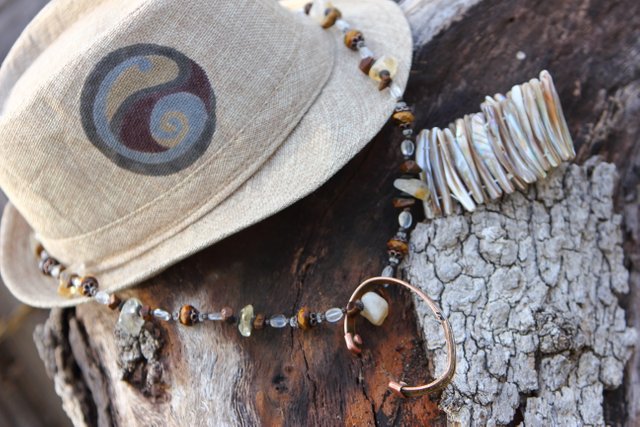 I have been offering real life goods and services for $teem for over a whole year and have made more items available for $teem than anyone in the world. I do this because I believe in the revolutionary potential of STEEM and want to support it as much as possible. I do this buy creating a real world market/economy for STEEM and by giving people an opportunity to pay with it instead of cash it out thus increasing the value of $teem instead of decreasing.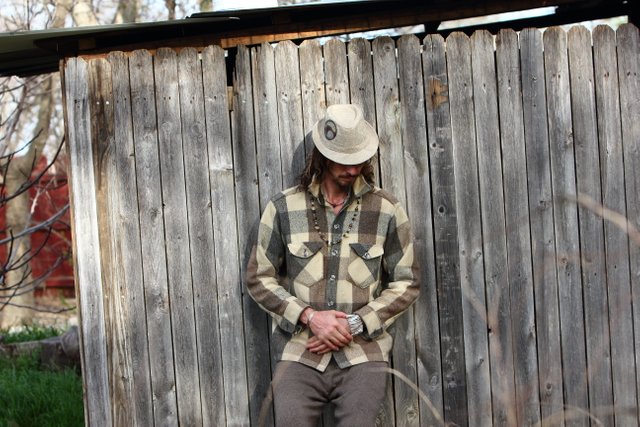 Enjoy the photo shoot and remember that not only can you get these and all other items I wear in my posts, but we also do custom orders for color/style/size or materials etc.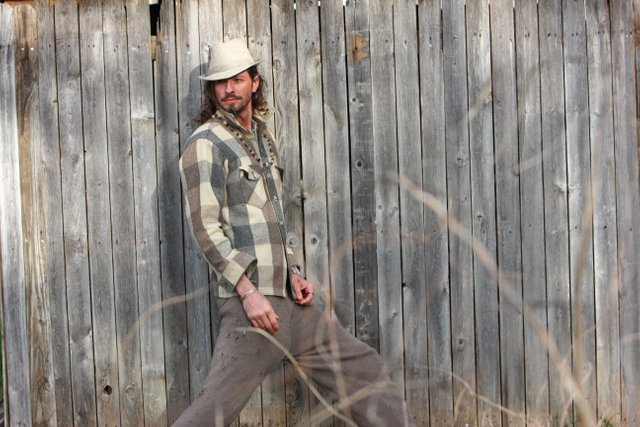 All proceeds from our web site go to feeding, housing and most importantly educating people in need, to help them achieve a happy, healthy and honorable life.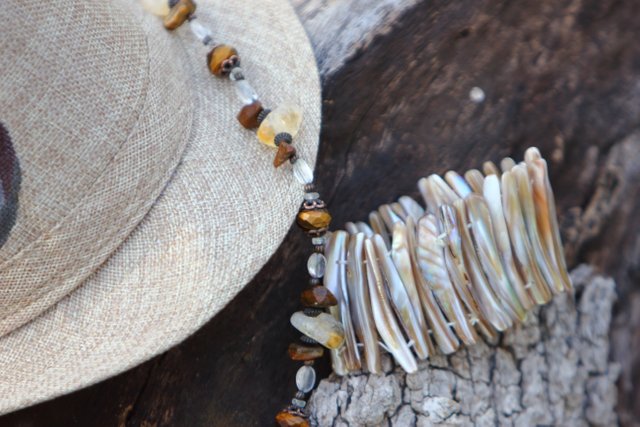 This necklace is made of pure faceted tigers eye, pure citrine, quartz and copper beads. The bracelet is made of pure abalone shell and the other bracelet is a copper and magnet for increase in energy and circulation.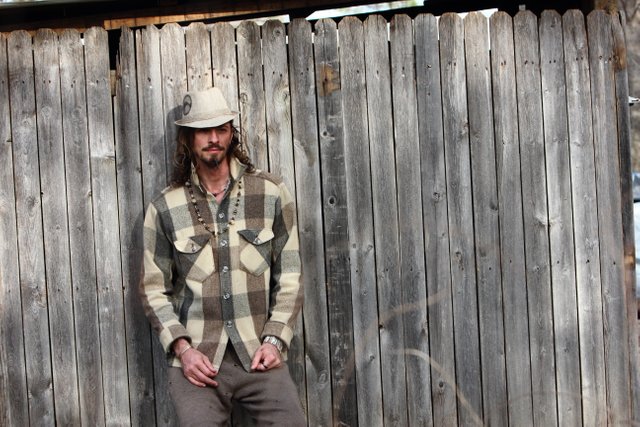 I hope you notice the many levels of profound implications of this post. I dedicated my life to building a world I actually agreed with and wanted to live in 17 years ago and am still committed to it this day. That is why everything I do is part of building a new world based on my ideals.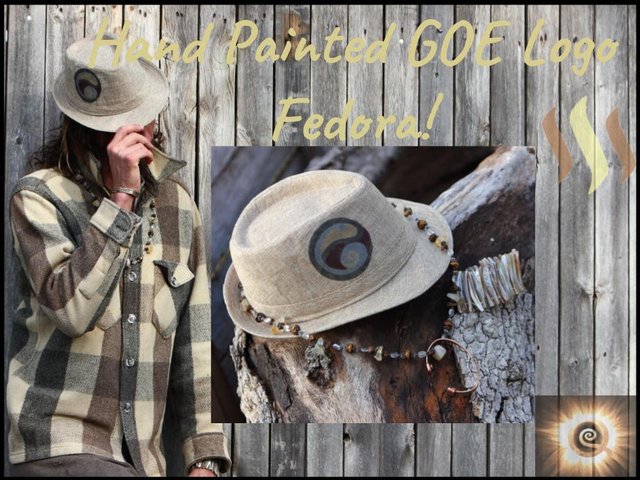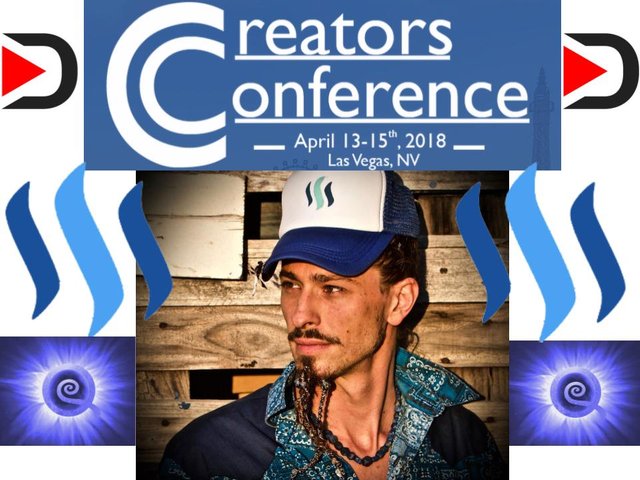 Consider coming to The Steem Creators Conference in Las Vegas where I will be giving a keynote presentation on the revolutionary potential of Steem and how to tap into it. There will also be lots of other full time Steemians who have achieved great success living on the fuel of Steem. It will be educational and lots of fun!







Also if you know anyone who may be interested in getting on Steem. I just completed the first course/program in my SteemPowered Success Series which I did a post about here. The first course provides all the info one would need to get on Steem, knowing nothing about it and accelerating on the fast track to building a reputable presence on Steem.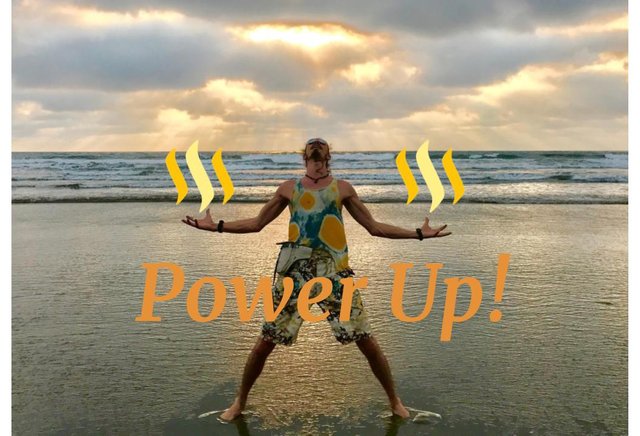 I am now doing 50/50 payout posts simply because the SBD is high at the moment, but I will be converting it all to $teem to continue my perfect record of cashing out ZERO $teem nor ever powering down, thus powering up!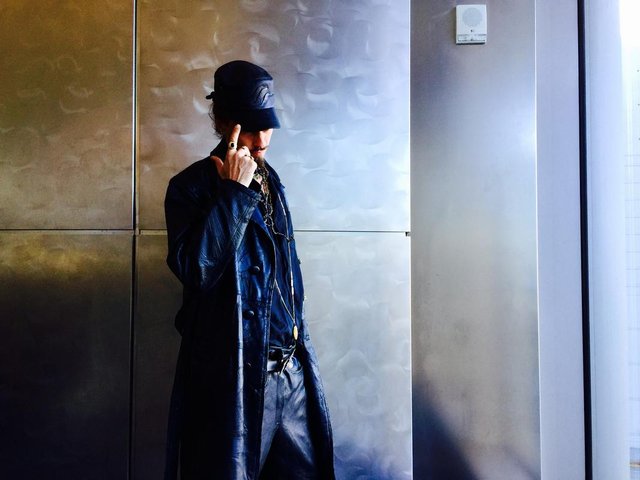 I appreciate your support and am grateful to be here in the SteemVortex. I welcome any feedback you have and if you feel I am valuable to this community please share an upvote!
∞§∞SteemOnl∞§∞