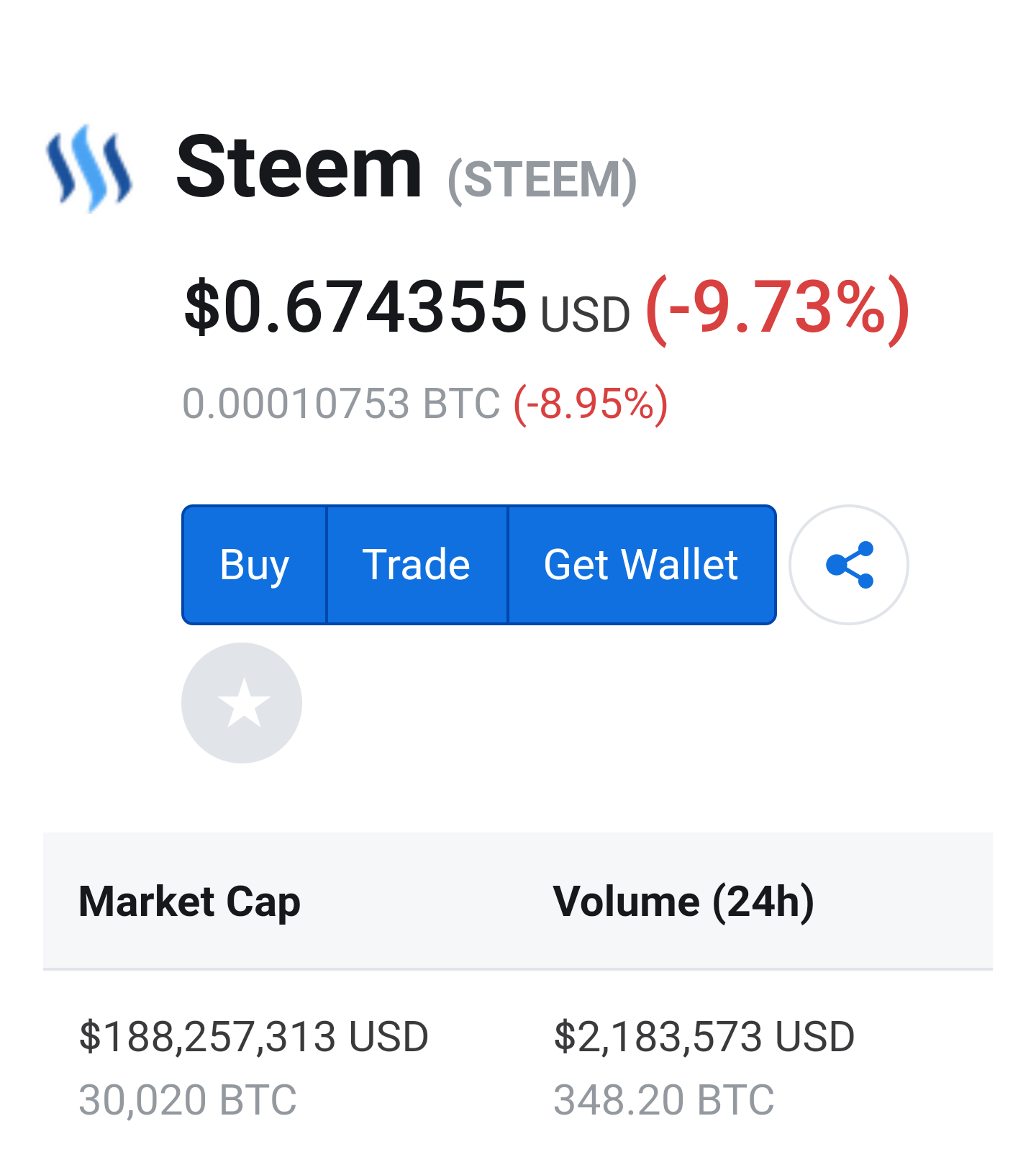 Price of Steem is down to $0.67
When I joined Steemit about 1.5 years ago, the price of Steem was $0.21
It then went on to make a High of $8.00 approx.
I am stunned to watch it trade at a price of $0.67
This correction is ugly.
Any guesses as to when the correction might be over or what could be the price of Steem 1 year from now?
I have seen a ton of big accounts hitting power down.
Any news/ info as to why?