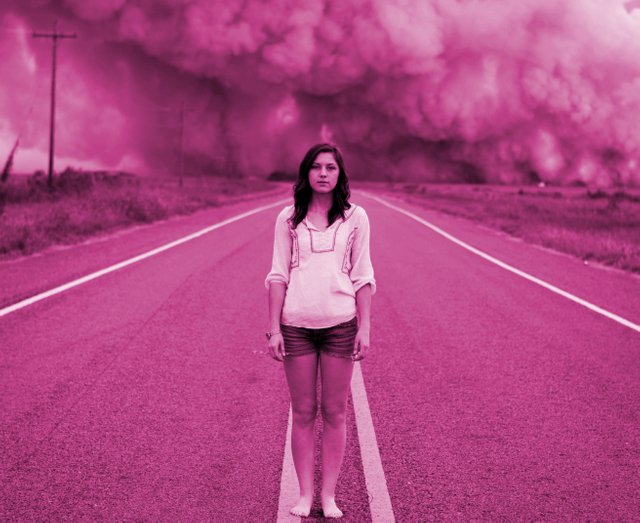 About five months ago I feared Steem would be MySpaced. I was wrong.
I have a very intense fear of being MySpaced. I dread being on a sinking ship sailing along with all my cheerleading buddies, as we all sing Kumba-Yah to one another, while the rest of the world just laughs at us until our ship gets numerous holes and just slowly sinks down to the bottom of the sea.
In short, there have been significant times throughout the last two years on Steem that I feared the project would just die a slow, agonizing death and all my time would simply be wasted. All my friends would then just say, "Told you so", and I'd have to start all over, again.
Throughout Steem's short history, I have taken breaks to explore other projects. This is part of my core personality, as sometimes I get frustrated or just burned out by something over time. Taking breaks is very different from abandoning all hope. I took a break recently back in March and began working for a different project, ONO, which is a decentralized social media platform that is being built using EOS.IO software. Its blockchain has not been built yet, and it's really in its infancy stage, with its app launched in April 2018.
I was excited by the core principles in ONO's white paper and began immediately to do a number of things to help it develop after I thoroughly researched the team. I wrote a Hackernoon article which took over 3 days of research to write and then I talked directly to the CEO of the project, Ke Xu.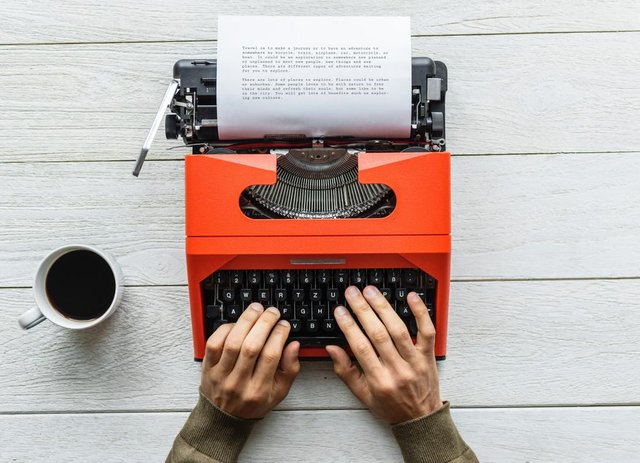 I rewrote the white paper in English with help from @inquiringtimes and was able to complete this fairly monumental task in a few weeks. It was one of the most challenging things I've ever done, as I was only using Google translate, translating from Chinese into English. The existing white paper was quite unintelligible so it was necessary to source the original Chinese text for much of this process. From there, I took on a large amount of work, developing many aspects at a very fast pace. Before long, I was spending a massive amount of time and energy on this project.
I traveled to China a few months ago and had the rare chance to meet the ONO team and the CEO and founder Ke Xu. I saw first-hand how hard the team works and how operations run. There is a huge communication divide between the Chinese and English speaking staff. I have no experience working with a Chinese team, and the challenges were a bit off the charts, in terms of figuring out what was happening.
When I returned from China I decided to resign from ONO for several reasons, one being that the communication between the Chinese team and myself was becoming too challenging. In many ways, I felt completely worn down by the communication barrier. The other reason is that I felt English-speaking people would not be the dominant user base in ONO due to the fact that around 80-90% of the existing users on ONO are Chinese.
There was also something published in the Chinese media which was a mistake, due to a lack of understanding, and I had to do some PR damage control regarding that. The issue involved the mistake of publishing that John Milburn used to work for Block.One (he in fact never was employed by Block.one) and after I confronted the person responsible for publishing it, I learned that his knowledge on the topic of EOS, Block.one and the EOS mainnet was not too extensive. He corrected his mistake after I pointed it out, but by that time, the mistake had already circled around some Chinese media sites.
After a few experiences like this, I was left feeling a bit uneasy and also like I was dealing with amateurs as far as publishing and marketing efforts were concerned. For me, I was uncomfortable with the lack of editorial control regarding all that the staff decided to publish in Chinese media. This lack of control made me feel vulnerable, and ultimately, it was the primary driver of me resigning.
I am still optimistic about this project in the long run, and think it has a big opportunity considering how WeChat has basically dominated the entire social media market in China. I believe with a stronger management team, ONO could really do well in the future. My resignation does not mean that I don't support the project from afar. I am hopeful that it does well and I will continue to keep up with its development.
The best thing to come out of working for ONO is the fresh perspective I now have about building blockchains and establishing communities. Building an entirely new blockchain, along with a functioning community is extremely difficult.
One could build a blockchain without too much problem, but once you add humans, this is where the true challenge comes in. And then adding monetary rewards further complicates the nature of the project. Things can go wrong pretty fast from here…….
Leaving the Steem ecosystem for a while was a very healthy thing for me to do because when I came back, I could see the new dApps that are being developed, and the new community growth around them. I see Steem in a completely different light now.
Let me explain.
After returning I noticed the huge influence the bidbots have over the trending page, which is one of the first things new people will see. If you've been on Steemit since the early days, you will know that the trending page has always been the Achilles heel of the Steem system. No one will ever be happy with one trending page that is a mish-mash of every conceivable topic. It's simply not possible to make everyone happy. But underneath the bidbot activity, there's something else going on in the background: communities forming around the many dApps and sites which use the Steem blockchain.
I first noticed this because I downloaded the Partiko app after seeing tons of users with this tagline, "posted via Partiko app". Then I noticed that the Steemhunt community was growing, with people like @teamhumble finding their place as moderators. This led me to musing.io where I saw that @littleboy was answering a lot of questions which interested me.
Of course I noticed the Steem Monsters and Actifit posts as well. I knew about the Utopian platform from a while ago, and then User Authority came onto the scene, too. Suddenly, after seeing the Steem ecosystem in a new way, I could see where all this is headed, and I had to come to the realization that I was wrong about Steem's future. 5 months ago, I can't remember seeing any of this growth, and I felt that Steem was headed towards the coffins of MySpace, due to the fact that it neglected new users and the flagship site, steemit.com, was the most user-unfriendly, outdated 90's site imaginable.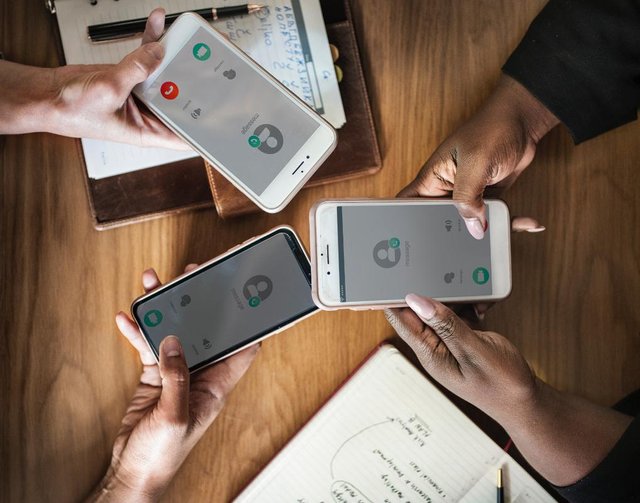 But after analyzing what's currently going on plus reading @fknmayhem's post, I think I now agree with him…….the Steem ecosystem is undergoing rapid growth and development, and our feeds will soon become a mishmash of different Steem apps, all competing for our attention:
"As more SteemApps are built on the Steem blockchain, and more new users join, whether via an apps' site and stay on the site or become active users across the platform, we will see always more 'content vertical' specific updates in our feeds. That also because rewards, the factor which drives most behavior on Steem." -@fknmayhem
Soon, the lackluster steemit.com site won't matter at all, and everyone will slowly forget that it even existed, because they will be happily contributing to some new app that gives them rewards for their community involvement.
Steemit, the website I think was never intended to give users a warm fuzzy feeling. It was only created to show other developers what was possible, as a kind of living model of possibilities. It was not created to disrupt Facebook…..what site that took itself seriously would be in beta for over 2 years?
It's clear that the development is going in a different direction. While I disagree with this approach, I now think I understand it better, and therefore can let go of any attachment I had to steemit.com. It would have been a lot easier, if someone would have just explained this all upfront, but I guess that also would have made it feel like we are all guinea pigs (which we are).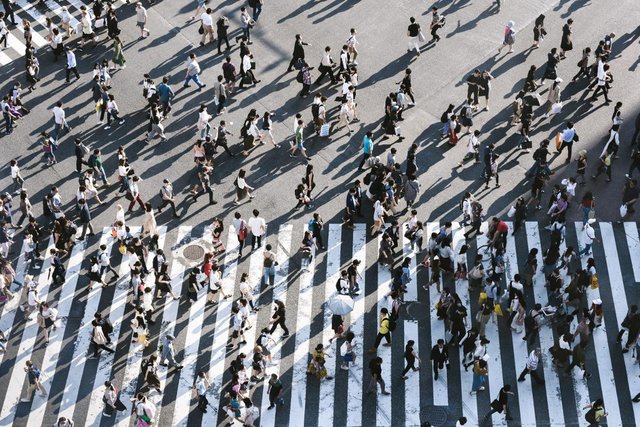 So I predict in the future, near and far, the different apps will all be attracting the users due to their increased reward mechanics and superior user experience. Look no further than the experience on steemhunt.com for understanding where we are headed. And our Steemit blog feeds will be a mess, as well all experiment with all the various dapps, sites and specialized user experiences that developers will offer us. The apps with the largest communities will survive, and the ones that don't take off will die off.
It's even more clear to me now that the Steem blockchain is one giant petri dish from which an innumerable amount of dApps can spring.
It's anyone's guess which dApps will be successful, but the same business rules apply now that have dictated successes in the regular business world: building a real community of users, rewards paid to new users, engagement, a passionate fanbase, and smart decisions.
The users will follow the rewards from these new dApps, and it's anyone's guess to determine which dApp will bleed over into the mainstream.
Will Steem have its own Cryptokitty moment in the future?
If you have not received your Steemhunt airdrop yet, you only have a few days to do so. You receive the Hunt airdrop based on your SP balance. This means if you have 100 SP, then you will receive 100 Hunt tokens, if you claim it before Sept. 13, 2018. See this for details how to claim: https://steemit.com/steemhunt/@steemhunt/hunt-token-airdrop-for-sp-holders-is-live-now-or-steemhunt-sponsor-report-16
Posted using Partiko iOS