In defense of finding value on Steem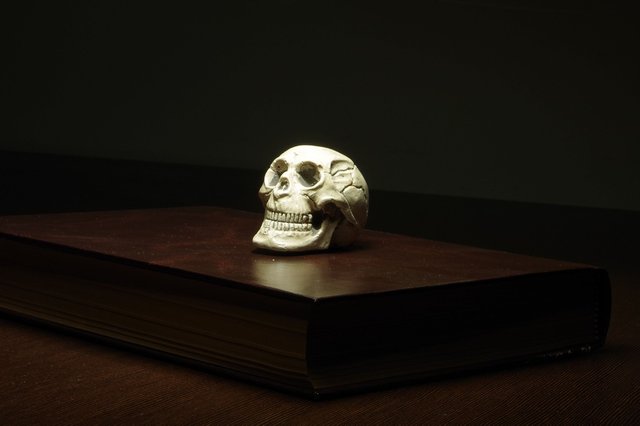 What Steem is and what it will become is a topic which is garnering some interesting debate recently. It has always been discussed one way or another but in this moment the possibilities seem to be both closing and opening in ways which a least feel a little newer than before.
This is largely due to the continued proliferation of apps built to integrate with Steem. These apps use some part of the Steem blockchain to realize their goals. Note that it isn't really right
to call nearly any of these "dApps" or distributed apps, because they are in fact centralized. They are also not really "apps on Steem" because no code runs on the blockchain. I recently discussed this and jokingly coined the term "dAppish" which you are free to use :D But then again, this is so much nitpicking so I'll move on.
Conversations so far have focused on either lamenting or rejoicing in the demise of Steem as a blogging platform. While I have every respect for Steemit Inc., they have failed to offer a modern and compelling blogging tool in steemit.com, and alternate offerings have been blinkered by the example they set. With the rise of non-blogging apps using Steem many see it fit to call Steem-as-blog dead.
On the flipside there has been slowly growing excitement about the new apps, as well as the usual conservatives reminding us of the fable of Icarus in their own way. It's a point that needs to be made, but I think we can indulge in a little excitement from time to time. There are some really great products out there and as they cut their teeth and make or break it, I feel like we're entering chapter 3 of the life of the blockchain. See chapter 1: those first in; chapter 2: early adopters.
But you probably know all this already. :) What I really want to discuss here is the things that will not change in all the weather and tide changes we find ourselves in: finding value on Steem.
The fallacy of quality
In @taskmaster4450 's recent post, they dismiss the practice of prioritizing quality articles as snobbish, hurting adoption and stifling innovation.
There's one thing I definitely agree with about this position, and that's that new people are often told "the way it is" by existing users who claim some authority on how stuff is supposed to work here. In other words, they lay down rules and say "this is what we all do" without admitting to the diversity of action and opinion on Steem. We are conditioned to accept a homogeneous culture as it's what we find on Facebook, Twitter, Redit, etc., so it doesn't seem odd to newbies. But it causes quite a lot confusion. I've tried to do my part to encourage new users to look around at what people are doing for themselves.
But the real bugbear for me is the claiming that writing and reading high quality articles is elitist. Immediately this accusation smacks of the kind of anti-intellectualism that has gained currency in a world of highly processed media.
On the one hand it often comes from a place of anti-authoritarianism, specifically against the fallacy known as "Argument from Authority". That is: trust me, I'm an expert. I support this criticism. If I accept someone's ideas I try to do so on the face of the ideas, not on the status of the speaker. I expect other people to take the same liberty.
However on the other it claims that no one is to speak knowledgeably about a subject, and that anyone doing so must be "talking down". I think this betrays an insecurity on the part of the listener.
Perhaps it has more to do with the kind of speech used. For example the kind of speech I'm using here and now is the kind I use when I'm trying to be specific and meticulous. It could definitely sound a bit haughty. That is a cultural issue and a difficult one. It's hard to change how you speak, and hard to change how you hear speech.
IoP, the Internet of Preferences
What is the relationship between Value and Quality? I think that there is no one answer for this. There is however a key difference in consequences, and that is this:
Value is a language we all speak, whereas Quality may not be.
Value may be related to quality and it may not. In many ways quality is subjective and so is value. But value is an emergent socially agreed upon property of objects, quality is an imposed socially agreed upon property. This is especially true for objects with have no essential utility, and Steem posts fit into this category.
The founders of Steem wanted to have it all, and for us to share in that. High value and high quality. In the last few years though we have discovered that value is all that remains.
Here's another maxim I've observed:
Value is fundamental to the Steem blockchain, whereas Quality is a function of the interface.
What that means is that value operates on the lower strata of the infrastructure, it is recorded and we interact with it using actual blockchain operations. We "agree on it" by our usage of it and the usage the core blockchain code enforces.
Quality is something we can only get from an interface. Blog posts are the simplest case. I mean you can read the text (though it's mostly markdown and HTML) straight from the chain but 99.999% of people are going to want that presented nicely. But when things get any more complicated, with games, product hunting, videos, music, etc., we can only perceive the quality through the interface.
Doubling down on quality: a Steem magazine
I'm currently developing a project called Gleeming. I'm not sure exactly what it's going to be yet, but some kind of magazine. My focus is on:
Bold and attractive presentation
Externally facing (i.e. not the Steem in-crowd) packaging
Archiving the best older posts of Steem
Soliciting great writing
Renewed support for authors (evergreen) without hacks
I strongly believe that casual high quality blogging on Steem is coming to an end in it's current formation, it's time to do something about that ourselves.
What inspires me and what has always kept me here is the depth of thought that my favorite writers bring to their posts. Of course the rewards tap into your primitive incentive response but really is it reading insightful words that has been my favorite part of the journey.
If this sounds interesting to you get in touch, and get involved in what comes next. If I do it alone there won't be much in it!
Final thought
Should we happily marshal in the torrents of selfies, cat videos and gibberish dAppish encoded data on the Steem blockchain?
Absolutely!
Should we reward it or even down vote it?
That's up to every account-holder to decide and as long as Steem is Steem, this fact will remain.
Image source
I actually searched for "terrible stock art photo" to try to get a juxtaposition going on but I ended up stumbling across this image which actually really fits. Go figure.