The Steem News @ 8 March 2020 - Episode 279 - The Big Bang Edition...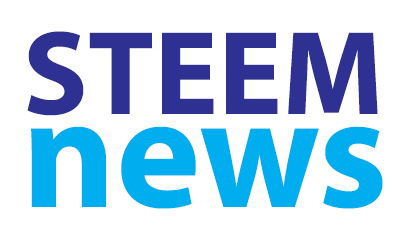 Today I published the 279th edition of the Steem News.
In these troubled times for Steem I feel it is an appropriate time to say thank you to everyone on the blockchain and beyond who reads and supports the publication.
Steem News began back in November 2018 in the dark days following the axing of 70% of the Steemit Inc staff.
Now the Steem blockchain stands at another pivotal and decisive point in its history.
---
---
The aim for Steem News has always been to provide an easy to digest, quick read summary of all that is going on around the ever expanding and ever diversifying Steem ecosystem.
With this information at hand the hope has been that the people of Steem can be informed in the decisions they take, enthused by the innovation that is happening, and engaged with all that is going on.
---
The Steem News does not take sides and does not express opinions.
If it should do either it stops being a news publication, and instead moves into the realms of PR or worse still propaganda.
The Steem News exists to give everyone on the blockchain a voice.
In matters of dispute and disagreement it aims to present a balance of views and opinions.
That extends to anyone who offers a rational argument without resorting to abuse or racism.
Within the limits of my language skills and those of Google Translate Steem News aims to present the views of all communities and all language groups.
---
In times of positivity and forward movement it has been a joy to compile and present the Steem News.
And in recent months it has been an honour to take Steem News to the highways of Twitter to present to the world the amazing array of talent, creativity and ingenuity on this blockchain.
Now, in these darker days, it is more of a challenge.
---
I am sure there are many that think Steem News should be waving the banner and manning the barricades, but that is not the role of this independent news service.
I suspect there are even more who are oblivious to Steem News, or just think it is irrelevant.
But for those who do find Steem News a useful service in these troubled times I thank you for your readership and support.
---
Good night, thank you and let's end with a Big Bang....