Whilst I have not been so active networking and posting on steem, I have been active on other platforms.  Most notably on LinkedIn.  LinkedIn has over 260m active monthly users.  For those of you not familiar with it, LinkedIn is a business networking, career seeking and online training site.
Today I was scrolling Linkedin under the tag steem.  Sad to say I didn't see as much as I would have liked to.  Especially from the DAPP owners.  Damn dudes, you should be all over Linkedin!!!  Its an awesome place for product launch and awareness.  And it drives amazing traffic.
I know @stephenkendal is working hard with the  I❤️ STEEM campaign and has suggested we add this to all our social profiles and not just twitter.  I only saw one person on Linkedin with it.  
So this is a shout out to anyone on LinkedIn.  Please add I❤️ STEEM to your name and let's get this party started. Then connect with me  https://www.linkedin.com/in/paulaguilfoyle  and I will do my best to reshare and like any steem content that you share on LinkedIn.
I promote steem every chance I can get. I tend to just hijack things I think are relevant.  Such as the screenshot below.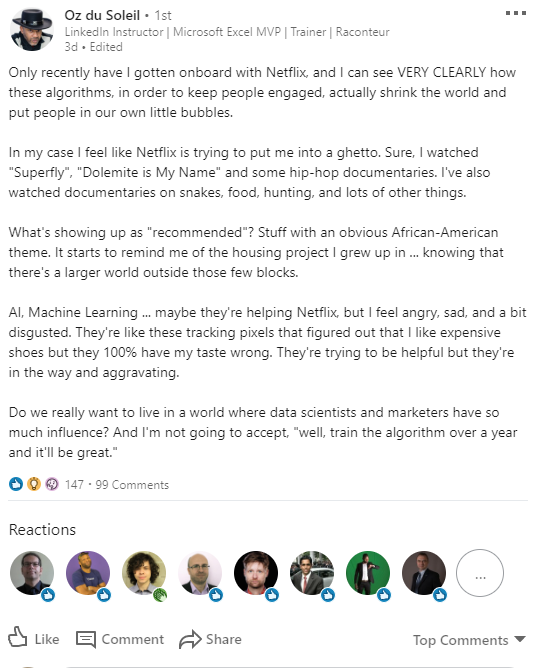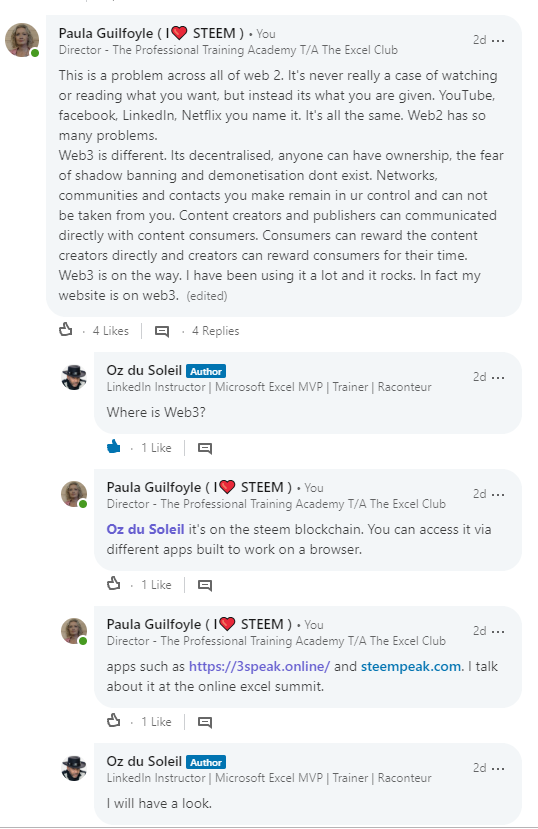 I like to refer to steem as #web3, maybe @stephenkendal could also incorporate #web3 as part of his campaign.  I know @theycallmedan also refers to steem as #web3.