Win 20 SP in Delegation for 4 weeks by learning more about STEEM.  
Last week I linked some free delegation for newbies with a training course about STEEM.  It took me a long time to understand how STEEM worked.  With SBD, STEEM, Voting Mana, Resource Credits, there is just so much to take in for a newbie.  That coupled with the RC problem new accounts have, I thought it would be a nice match to give free delegation to new accounts that have the hunger and want to learn about STEEM.  The aim of this is to aid with onboarding and help with retention.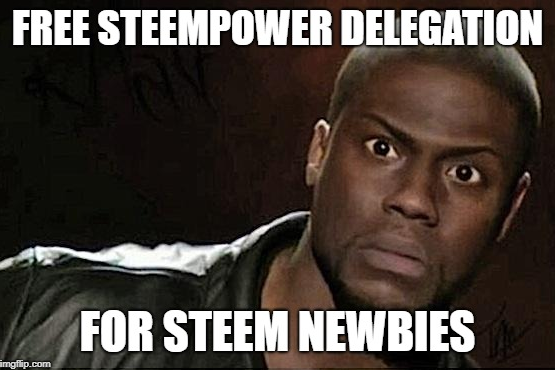 Rules for Entry
• Your account must be less than 3 months old and you must own less than 100 SP
• You must complete this course (which is FREE)  https://www.udemy.com/understanding-the-steem-blockchain-economy/
• When you complete the course, you must DM me on Udemy with your STEEM account name
What You Will Learn
this course is a non scammy, non get rick quick, factual resource to fast track what you need to understand about the financial workings of STEEM.  With this course you can learn in an hour what took me months to understand.
On complete this course you will have a deeper understanding of:
- STEEM and its role in the blockchain.
- SBD and its role in the blockchain
- STEEM Power and its role in the blockchain
- Voting mana and its role in the blockchain
- Resource Credits and their role in the blockchain
In addition to this you will learn how to use tools like the internal exchange, resource credit checkers, voting mana simulators and much more.
What You Will Get
20 SP Delegation for 4 weeks
This will get you 40 G in RC's.  The current cost of a comment is 1.84G, a vote. 0.15G and a transfer 0.81G
At these levels 20 SP in delegation will give you 3 to 4 comments a day, or 38 votes a day or 7 transfers.  
Meet Last weeks Delegates
I was hoping this section of the post would be a little curation of posts from those that have taken the course and received delegation.  Unfortunately, this week we have no posts from our delegates so I have nothing to showcase.
@otek joined steem in Jan 19 and has been hitting it hard with curation in the last week.  Posting 45 different comments, I do hope to see a new post soon after all that engagement. @otek has also given out 382 votes to 223 accounts. 
@maitre joined steem in Jan 19.  With only 11 comments, no posts and 78 votes in the last week, I'm hoping to see more action while the delegation last.
 Shameless Promotion
Like what we are doing?  Dont forget to vote for @steemcommunity as your steem witness.  You can vote for our witness using SteemConnect here: https://steemconnect.com/sign/account-witness-vote?witness=steemcommunity&approve=1