Earn 50 SP in Delegation for 4 weeks by learning more about STEEM.  
Are you finding it hard to get your head around STEEM?   It took me a long time to understand how STEEM worked.  With SBD, STEEM, Voting Mana, Resource Credits, there is just so much to take in for a newbie.  That, coupled with the RC problem new accounts have, I thought it would be beneficial to give free delegation to new accounts that have the hunger and want to learn more about STEEM.  
Then I thought some more.  I see many people taking the course that are not new steemains and have accumulated some steem.  Why exclude these from the free delegation if they complete the course?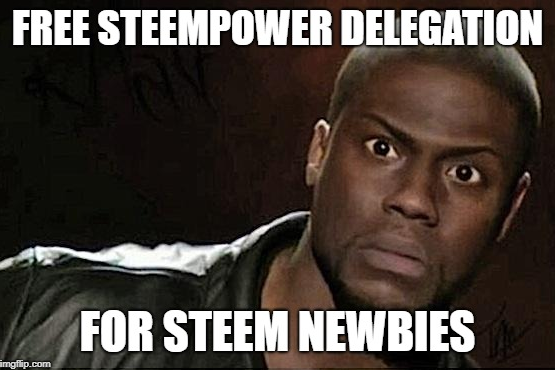 Rules for Entry for Free Delegation
• You must complete this course (which is FREE)  https://www.udemy.com/understanding-the-steem-blockchain-economy/
• When you complete the course, you must share your certificate of completion in the comments of this post
What You Will Learn
This course is a non scammy, non get rich quick, factual resource to fast track what you need to understand about the financial workings of STEEM.  With this course you can learn in an hour what took me months to understand.
On complete this course you will have a deeper understanding of:
- STEEM and its role in the blockchain.
- SBD and its role in the blockchain
- STEEM Power and its role in the blockchain
- Voting mana and its role in the blockchain
- Resource Credits and their role in the blockchain
In addition to this you will learn how to use tools like the internal exchange, resource credit checkers, voting mana simulators and much more.
What You Will Get
50 SP Delegation for 4 weeks
This will get you 100 G in RC's.  The current cost of a comment is 1.6G, a vote. 0.15G and a transfer 0.83G.  If you are creating comments with images or long form comments, they will cost you a little more.
At these levels 50 SP in delegation will give you around 10 comments a day, or 100 votes a day or 18 transfers.  
Meet Last weeks Delegates
I was hoping this section of the post would be a little curation of posts from those that have taken the course and received delegation.  Last week I gave out 5 new delegations.  Of that 5, 3 were only given out this morning and they will be featured in next weeks post.  This week I have two accounts to showcase 
@bloggerkrunal joined steem in March this year and already seems like a very familiar account to many people.  I would highly recommend you check out this latest post.  Love or Luv.
 https://steemit.com/love/@bloggerkrunal/love-or-luv-ifc-s2r9-nchw70qh 
@chrismadcboy2016 joined steem in Dec 17. @chrismadcboy2016 gave out 99 updates to 57 different accounts this week and published 8 posts.  I do hope that you will visit his latest post and show some support
 https://steemit.com/busy/@chrismadcboy2016/golden-hour-photography 
Looking to join a steem Community?
Check out our directory of steem communities or you can search the steem community directory and find a community to suite you.
Don't see your community listed?  Submit your community to the steem community directory now