So What's With All the Downvoting Bots?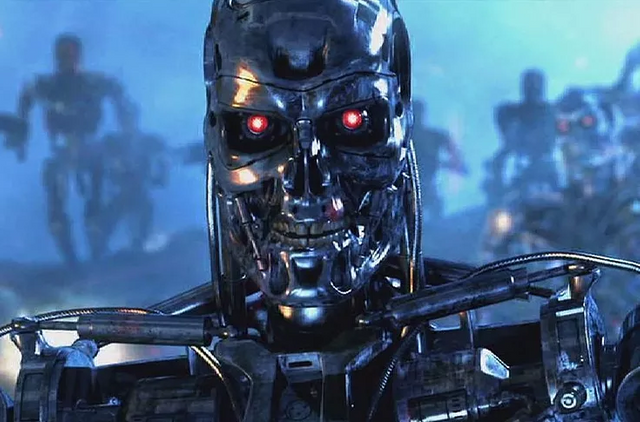 Okay. So, I've been looking over the votes on my recent articles (they're not exactly trending), and I noticed a few downvotes. I'm not exactly one to get "triggered" or whatever term they're using this week just because someone didn't like my post, but I was curious enough to click on the downvotes in an effort to see who they were and, perhaps, find out what they found offensive about the articles I'm writing (my suspicion at first was that I would find that they were members of the 50 Cent Party who don't like the negative press I give to China).
What I discovered was that in every case, it was a profile with a reputation score of 25, who joined in October, has not posted an entry or comment yet, and holds 0.000 STEEM in their wallet with no SP except the 15 is delegated to them from the beginning. And again, for emphasis, I wouldn't think much of this if it weren't for the fact that every downvote received matched this profile.
Further, I noticed that these are all followed by a collection of the same people.
For example, my article from 7 days ago
received downvotes by the users fuicres, isstick, and lubrice. At time of post, all three of these users have no posts, no comments, and no STEEM. Their accounts read as if they are brand new. Photos below will verify this.
Likewise, my article from yesterday had only one downvote, from an account named qitrulle, and this account too fit the same pattern: joined in October 2019, no posts, no comments, 0.000 STEEM.
So... are people signing up for STEEM accounts just to downvote articles? If that's the case then... to what point and purpose? An account with a reputation score of 25 won't hide much content, and an account with no STEEM Power doesn't reduce the reward much. I can't imagine this is very effective. So, what gives?
Meanwhile, I also noticed that these accounts all have similar lists of followers.
Followed by: Ameratar, ashher123, maxer27, cryptobraw, nessa64, xamatec, starloc, puncakbukit, crypt0tek, clyns, raise-me-up, sp-group, jabba666, anhvu, marcusmalone.
Followed by: technicaldaku, pgshow, musses, askdavid, cryptobraw, nessa64, starloc, puncakbukit, dave973, sp-group, crypt0tek, toothrot, marcusmalone, anhvu, raise-me-up.
Followed by: lea8ndrea, askdavid, cryptobraw, nessa64, starloc, puncakbukit, maxer27, rajusaha, anomaly, anhvu, marcusmalone, sp-group, raise-me-up.
Followed by: pgshow, ameratar, toothrot, askdavid, starloc, puncakbukit, clyns, sp-group, maxer27, anhvu, crypt0tek, marcusmalone, raise-me-up.
Now again, I have no problem if someone flags a post of mine because they can legitimately find something "offensive" or "false" in it. And for those who are petty enough to say "WAH! YOU SAY WHAT ME NO LIKE! FLAG! WHAAAAAH!" all I can do is laugh. What I have to wonder at is the obviously interconnected nature of what appears to be random downvoting by accounts whose downvotes can't hope to have an impact on the reward pool.
I'm certain these must be bots (even if random users signed up, flagged my post and got bored with the site, they wouldn't all have such interconnected lists of followers), but did I miss something here?
What's happening on Steemit with all the snivelling shadow downvoters?