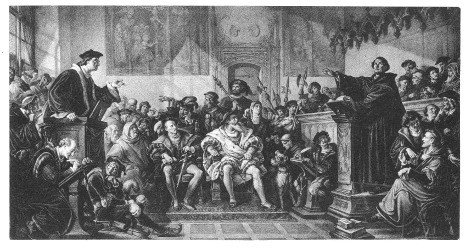 I know that many people considering self voting as unjust. I can't agree with that. People with stake are not got it for nothing. Some of them were early and bootstrapped community. Some of them took the risk and put their own money in STEEM (they could buy ETH for example). All of them were through the hard times, then the STEEM price was declining for 10 months. Because of people who hold the stake - the price is at that level today and we all could share the joy of high authors reward.
STEEM is a system with stakeholders, they own the part of network capacity. They decide how to dilute their own stake by voting for others, if they provide value. If they decide to vote for themselves - then they don't see enough value and their stake don't get diluted. System punish those who don't vote so they must vote somehow. From that perspective you could see that system working efficient - stake gets distributed to people who provide value, not on some moral basis.
Curators.
Stakeholders who make decisions on what way dilute their own stake. They make subjective decisions about the value provided value. They could chose to not dilute their stake by voting for themselves. They must be active all the time or their stake will be diluted by others. It is a good thing, because it is preventing voting apathy.
Inflation
Currently inflation on STEEM around 10% a year. By voting stakeholders can distribute it to others in a subjective manner. But you can notice that by self upvoting stakeholder can get a much better deal than 10% a year. This is because there are a lot of accounts that don't vote and only active ones split the reward poll between themselves.
Better be active
You could illuminate self-voting by providing options for stakeholder to receive dividends than they don't vote. So they could not bother about writing comments and upvoting themselves everyday. But it will destroy all activity on STEEM, we don't want this kind of outcome.
Bitshares case
Take the case of BitShares. It was designed with self-funding model in mind. The idea that people could create a proposal with description of the work they are going to do, stakeholders will approve and proposal get funding in the form of inflation. If no working proposal gets approved - no stake will be deluded by inflation. Guess that stakeholders are chosen? No dilution at all! Voting participation rate now is around 7%. There is no self-voting on Bitshares, because there is not much voting going on.
HF19
In STEEM we are doing better. We are funding infrastructure around us. Look at chainbb.com, it is funded from author rewards. People don't stop voting for @jesta after HF19. And there are tons of money distributed to people for their work and I don't see it will stop anytime soon. It is just so easy here - saw that you like - click upvote.
Unjustified rewards
STEEM is designed to distribute tokens based on an estimate of value provided for platform. This estimate is very subjective and dependant on person making the decision. So we can expect that some value will wrongly estimate and rewards will be unjustified. It is not a big deal, much more important is to compensate those who do work and don't lose them. Self-vote is justified by the value of locked stake. Self-vote is better than a wrong or random vote.