FA Cup: Chelsea - Manchester United 1:0
Match
Chelsea vs Manchester United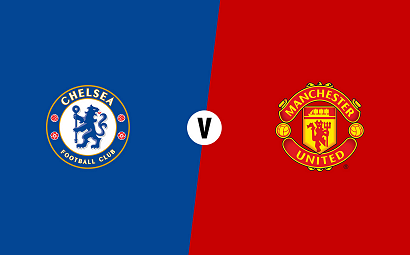 Manchester United lost to Chelsea 0: 1 (0: 1) in the FA Cup Final. Score from the penalty shot in FA Cup from Eden Hazard. The Red Devils ended the 2017/2018 season without a trophy.
Before the first whistle of the referee, the biggest question mark was at Romelu Lukaku, who had been treating the injured ankle for the last three weeks. Although the reports about Belg's health were positive, he did not manage to duck enough to run Wembley off the first minute. Lukus's place in the basic eleventh was taken by Marcus Rashford.
In the 21st minute Jones was surprised for the second time, and this time the results were deplorable. Cesc Fabregas played a long ball from his own half in the direction of Hazard. The Belgian passed by Jones, who tried to save the situation and had to resort to a foul on Chelsea. Judge Michael Oliver pointed to a penalty shot without hesitation. After a moment, the gambler sent a ball into the net from eleven meters in cold blood.
Before the break, the Red Devils had two good chances. In the first situation close to closing the action on the far post was Phil Jones, but he shot his head next to the goal. In the added time of the game, Marcus Rashford suffered a great situation in the sixteen. The Englishman played very poor competition at Wembley.
During the break Jose Mourinho did not make any changes. The game just after the resumption resembled the one from the first page - Manchester United more often kept on the ball, but it did not translate into a threat under the Courtois goal. The Belgian goalkeeper, however, was forced to intervene in the 53rd minute, when he shot Rashford from free. Chelsea's Golkiper managed to take a shot.
In the 63rd minute United players finally managed to put the ball into the net. Jones scored on Courtois's goal, Chelsea goalkeeper, and Alexis Sanchez hurried up. The Chilean at the time of the Englishman's shot was, however, in the offside position and the judge rightly did not recognize the goal.
In the next action Rashford had his match ball. The Englishman got a perpendicular pass from Lingard, he faced Courtois, but he hit the Belgian goalkeeper. On the board was still 1: 0, and Mourinho decided on the first changes - Lukaku replaced Rashford, and Martial came in place of Lingard.
Until the end Manchester United tried to change the fate of the competition at Wembley. In the added time of the game Nemanja Matić had a good time, but he sent the ball over the crossbar. Although the Red Devils were a better team in the second half, The Blues defended effectively and did not give away the Cup of England.
Squads and goals

Goals: Eden Hazard 22' [pen]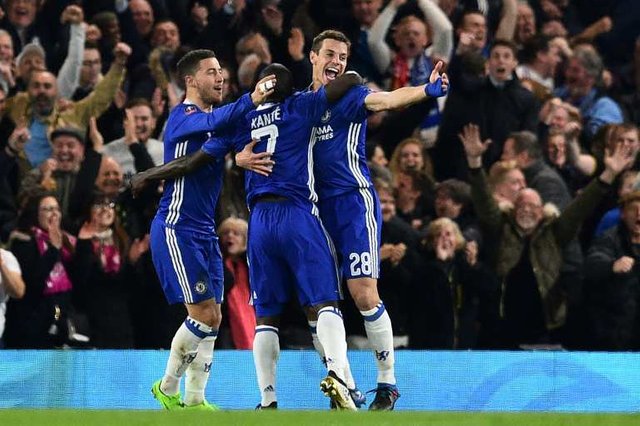 Manchester United: De Gea – Valencia, Jones (Mata 87'), Smalling, Young – Matić, Herrera, Pogba – Lingard (Martial 72'), Sanchez, Rashford (Lukaku 72')
Chelsea:Courtois – Azpilicueta, Cahill, Rudiger – Moses, Kante, Fabregas, Bakayoko, Alonso – Hazard (Willian 90'), Giroud (Morata 89')