Hi everybody! Starting from today you can buy Kebabs and Arab Tacos with Steem and SBD at Kabeer Kebabs Food Truck (the business I co-own with @kary)!
One year ago, when my Food Truck inaugurated, it became the first food business in Guadalajara (the second largest city in Mexico) that accepted bitcoin, today it becomes the FIRST business in Mexico to accept Steem! And probably the First Food Truck in the world doing it!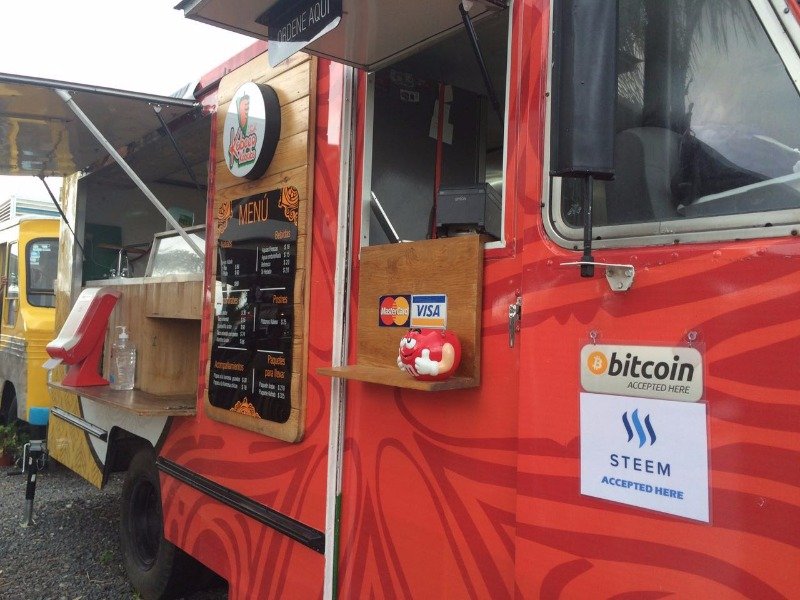 To know more about my food truck you can check out one of my earlier posts: First Steemit Food Truck Tour, a tour through my first successful Business!
By the way really soon I'll be announcing a website that I've been working on and is almost ready! There you'll be able to find and list businesses accepting Steem and SBD! Follow me if you don't want to loose the announcement!
Finally as motivation, I will be giving away one order of our delicious desert, "Deep Fried Bananas" to anyone paying with Steem till the end of the year! (you just need to say you saw this post) So if you are from Guadalajara or if you are visiting Guadalajara or you happen to be traveling to Guadalajara soon; come, eat, pay with Steem and collect your free desert! A picture of them to get you even more motivated!
Bye for know! Hope I'll see at least one of you in my Food Truck soon!