State of the DApps Campaign Update & Donation to @Rumoeh.Agam
WISH YOU GUYS A VERY HAPPY NEW YEAR 2019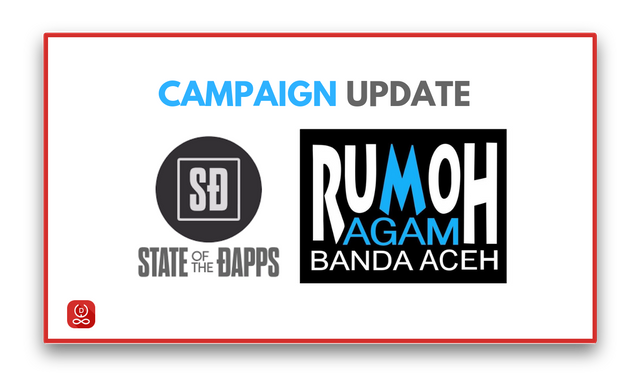 State of the DApps Campaign - Story so far!
Three weeks ago we launched a campaign to support STEEM DApps on State of the DApps to improve their rankings. We asked Steemians to recommend their favorite STEEM DApps and you guys did a great job once again. The power of community was rejoiced by all of us.
State of the ÐApps is a curated directory of Decentralized Applications, also called ÐApps, on various blockchains. State of the ÐApps was initially created in 2015 by @mids106 to categorize and showcase developed projects built on the Ethereum Blockchain, more recently we have added support for POA, EOS and most recently Steem. ??
Source: State of the DApps Introduction
As per Alexa, SOTD has a monthly traffic of approximately 150k unique users as shown in the below graph. Hence, this is a huge milestone for us to get listed on such a website.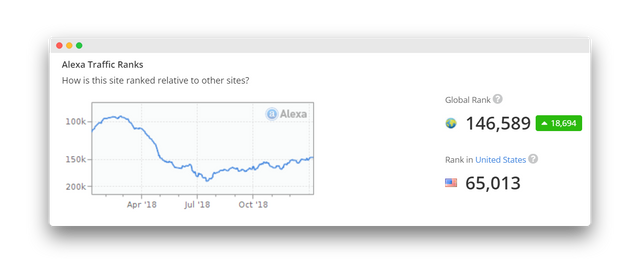 Source: State of the DApps Alexa Profile
If you look at the latest ranking, 5 STEEM DApps are already in the top 10 applications listed on the website with STEEMIT topping the charts!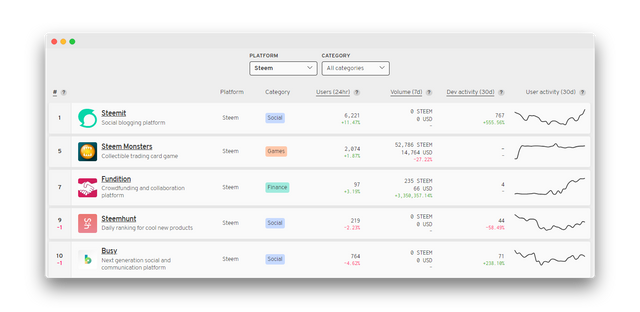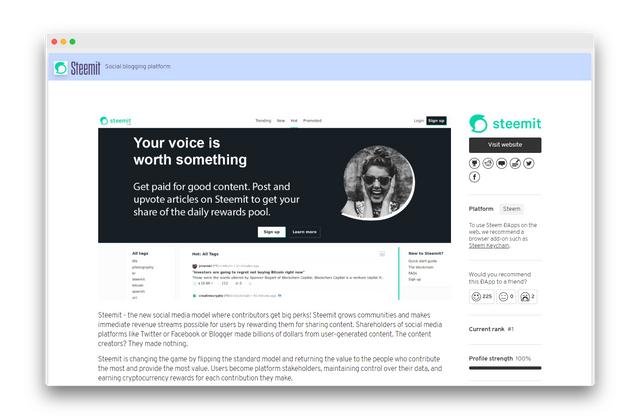 Source: State of the DApps STEEM Platform Ranking
This fact showcases how big and warm our community is. You can also explore other applications and still support your favorite ones. Please note that the ranking depends upon a lot of factors like Daily Active Users, Transaction Volume, Dev Activity and many others. Check this article by @mids106 on How Ranking Works.
Donation to SOS Children's Village Indonesia
As the part of the campaign we made two posts and decided to donate all the liquid rewards to @rumoeh.agam which is an integral part of SOS Children's Village Banda Aceh, Indonesia. Thanks to @pennsif and @adollaraday to help us support this activity. They have already announced on how those funds will be utilized to support the project. Please check the announcement post here. Together we managed to donate 162.318 STEEM to them. Hopefully it will help in their operations and generate funds for them in future.
Starting from February 2019, Rumoh Agam will make a financial report every two weeks to maintain transparency and as our responsibility to donors who have given trust to Rumoeh Agam.
Source: Rumoeh Agam latest update.
THANK YOU!
Thank you everyone who supported this campaign and helped us generate donation money for @rumoeh.agam. Please stay tuned for the future updates. We will try to host such campaigns frequently in 2019.

Oracle-D
is a new STEEM blockchain business venture bringing new investment into the ecosystem. Founded by @starkerz and @anarcotech, we previously were co-founders of the #promo-steem and @steem-ambassador projects, and we developed the CAMPUS curation system, which is a fully decentralised system for distributing rewards.
Core Mission
We remain apolitical, and our number one goal is to raise the price and utility of the STEEM blockchain, improve culture and education about the blockchain, and create opportunities which support exceptional quality content creators through collaboration with investors and clients. In other words, to add as much value to the blockchain every day as we can.
Account Creation API
If you are a DApp owner, your might be interested in our new account creation API. It helps small DApps with little SP or RCs to create their own sign up process to onboard new users on the Blockchain. You can read more about it in this blog or directly go to http://go.oracle-d.com/acapi to register. It is available only for the DApp owners and not for the regular endusers.


You can support us in the following ways:
Go to our campaign's link given above and donate to us. The funding we get will be used only to cover the expenses of the events we will attend to attract more investors.
Upvote & Resteem this blog and spread the word about Oracle-D and our campaign.
Support our writers and their content which will ultimately empower quality on the STEEM Blockchain.
Join our curation trail in SteemAuto to maximize your curation rewards.


Upvote @Oracle-D witness by going to https://steemit.com/~witnesses
or directly through SteemConnect
Any kind of contribution is much appreciated and thank you for being a part of this Journey! Also, please do not hesitate to connect with us for any kind of collaborations that can help the STEEM Community grow.


Connect with us at the following: