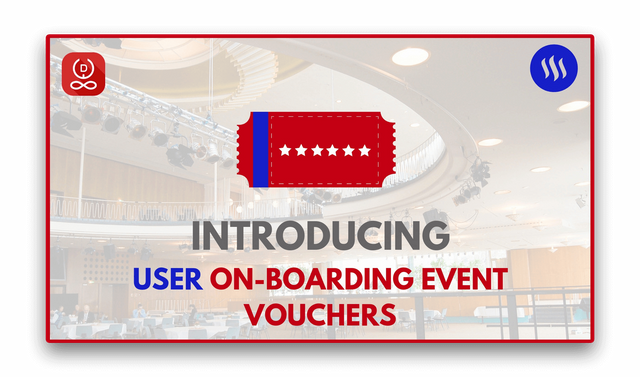 In our hustle to onboard new users on STEEM, we have so far enabled @Share2Steem and @DTaste setup their Sign Up facilities using our API. Our team has been discussing about other unique ideas on how to onboard users on STEEM. We have come up with a plan to target potential users and investors at Blockchain or Cryptocurrency related events and even small meetups.

All of us on STEEM including huge stakeholders are in the Blockchain business. Hence, we tend to attend blockchain events to gain more knowledge about the space or get latest updates on the new Projects and DApps. We have attended 3 Major conferences in the past two months -
South East Asia Blockchain Summit
Steemfest 3
Decentralized 2018
Attending these events made us realize that there is enough opportunity to onboard many users on STEEM. As they are already interested in the technology, they will be able to grasp the whole ecosystem quickly. We have already helped hundreds of Indonesians come onboard during our trip to various universities and events. We got the chance to even onboard @aspekti ( The Association of Indonesian Telematics Companies and Consultants) and its officials on STEEM. When you show a potential user or an investor that you can get started in a few minutes with bare min details like email id, then the impact is huge. Also the human touch during physical events add on to the final conversion.

Do you plan to speak about steem at a crypto event?
OR
Are you going to onboard new users during your next local Blockchain/Crypto meetup?
We are happy to announce that now anyone can use our "Onboarding Event Voucher" to get free Steem accounts. You can apply for the voucher here by mentioning your contact and the event details: https://join.oracle-d.com/apply
Please check it out and let us know if we can help. Anyone talking about STEEM is invited and have our support.

Oracle-D
is a new STEEM blockchain business venture bringing new investment into the ecosystem. Founded by @starkerz and @anarcotech, we previously were co-founders of the #promo-steem and @steem-ambassador projects, and we developed the CAMPUS curation system, which is a fully decentralised system for distributing rewards.
Core Mission
We remain apolitical, and our number one goal is to raise the price and utility of the STEEM blockchain, improve culture and education about the blockchain, and create opportunities which support exceptional quality content creators through collaboration with investors and clients. In other words, to add as much value to the blockchain every day as we can.
Account Creation API
If you are a DApp owner, your might be interested in our new account creation API. It helps small DApps with little SP or RCs to create their own sign up process to onboard new users on the Blockchain. You can read more about it in this blog or directly go to http://go.oracle-d.com/acapi to register. It is available only for the DApp owners and not for the regular endusers.


You can support us in the following ways:
Go to our campaign's link given above and donate to us. The funding we get will be used only to cover the expenses of the events we will attend to attract more investors.
Upvote & Resteem this blog and spread the word about Oracle-D and our campaign.
Support our writers and their content which will ultimately empower quality on the STEEM Blockchain.
Join our curation trail in SteemAuto to maximize your curation rewards.


Upvote @Oracle-D witness by going to https://steemit.com/~witnesses
or directly through SteemConnect
Any kind of contribution is much appreciated and thank you for being a part of this Journey! Also, please do not hesitate to connect with us for any kind of collaborations that can help the STEEM Community grow.


Connect with us at the following: