STEEM SUPPORT ADDED! EXCHANGE STEEM TO 140+ CRYPTOCURRENCIES INSTANTLY!
We are happy to announce that OnePageX.com now supports STEEM!
Trade STEEM to 140+ cryptocurrencies!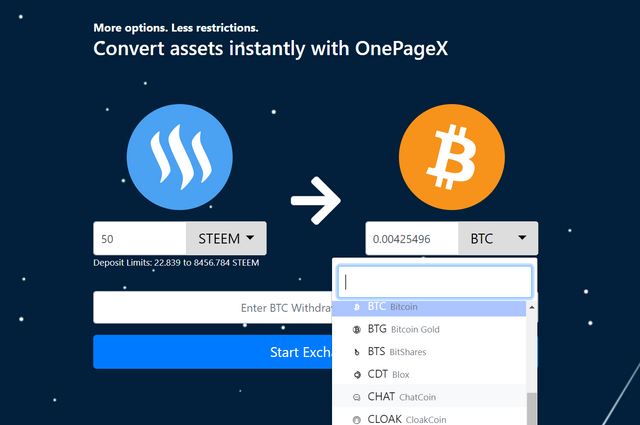 Many Steemians have asked about adding support for STEEM and we are extremely excited to announce the added support for STEEM.
STEEM to 140+ cryptocurrencies!
That's right! Go from STEEM directly to any of the 140+ assets supported on
OnePageX.com
.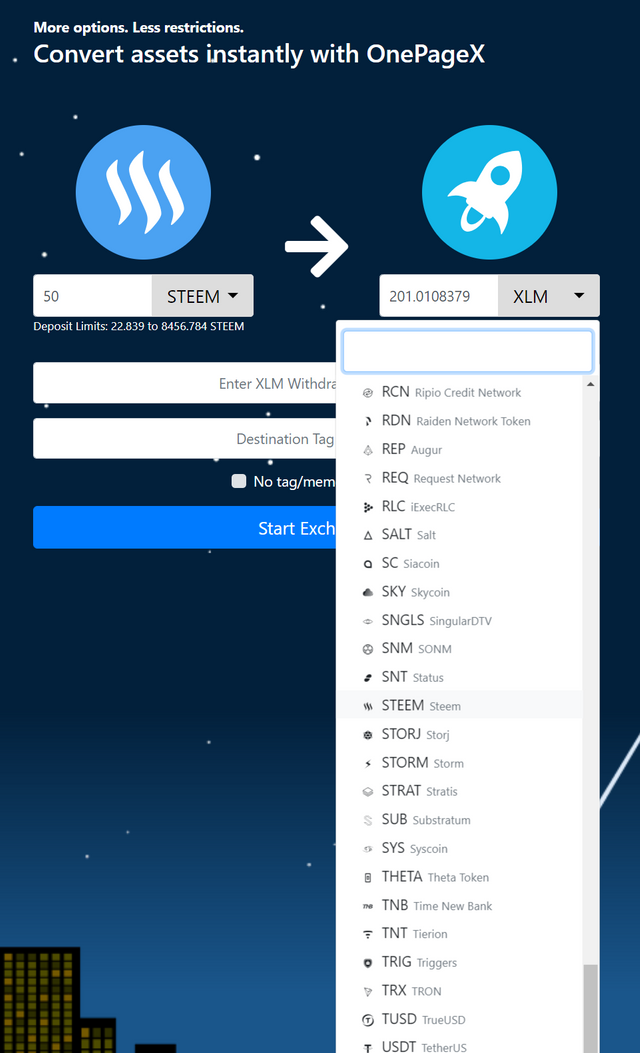 Steem community
We love the Steem community, and want to thank the users who have given us input thus far! We are always paying attention to user input to bring you the best cryptocurrency conversion experience possible!
OnePageX.com is available on both mobile as well as desktop display. Feel free to try us out on your smart device as well!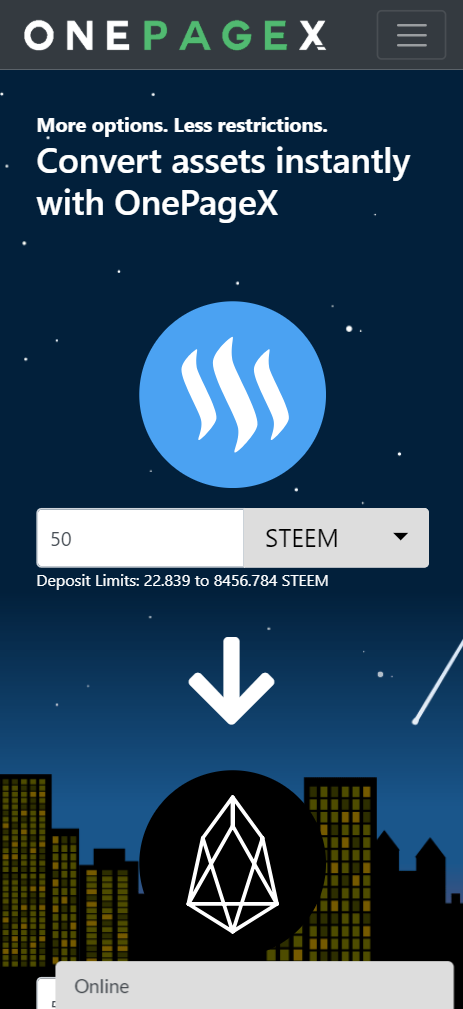 ---

OnePageX Website
OnePageX FAQ
OnePageX OneBox
OnePageX Twitter
OnePageX Medium
OnePageX Steemit