Hello Steemians!
To start off, some great news.
STEEM is currently available on OnePageX.com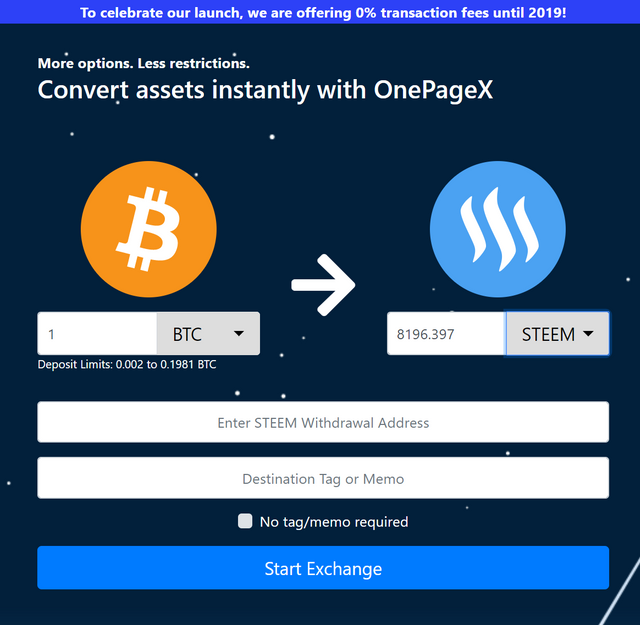 No Fees For 2018?
OnePageX.com works by integrating with various exchanges and finding the best rates.
For the remainder of 2018, OnePageX.com will be offering 0% fees. That means that excluding network fees, the exchanges will be done for free!
Why?
We want to take this opportunity to showcase our service and introduce new users. What better way to do that than allow everyone 0% transactions?
Fresh Design
We have recently made some design changes. We would love to hear your thoughts on it as well!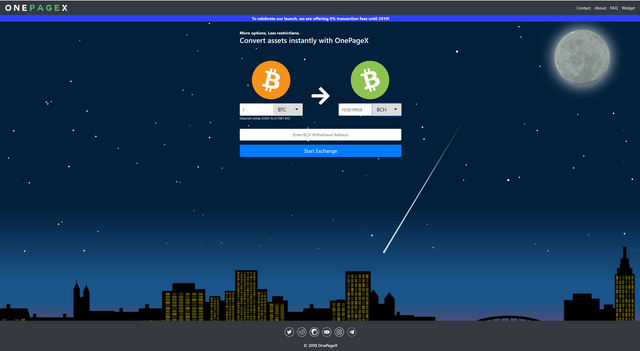 Mobile Friendly
OnePageX.com is committed to being the simplest exchange online. With that mind, mobile use has been optimized.

Whether you are at your home, or on the go, OnePageX.com makes it easy to convert your cryptocurrencies!
Thanks for keeping up with OnePageX.com! Follow us for more updates.