You are viewing a single comment's thread from:
RE: STEEM - Statu quo - In waiting mode
Could you explain the reason why down vote this appeal of @andrieskaden.
Did you copy the contents of @haejin
I wait for your answer.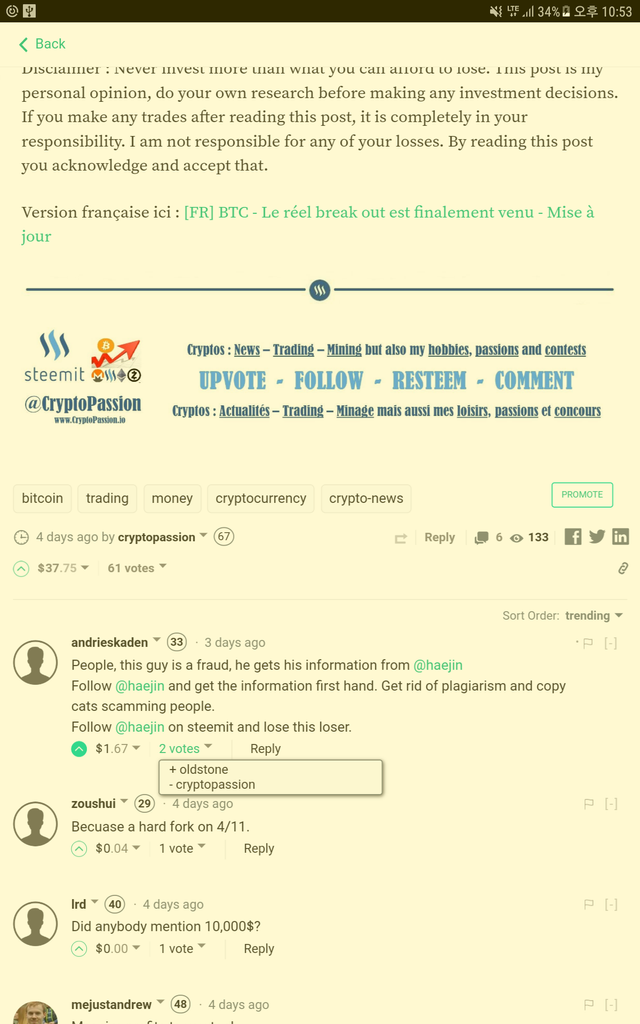 If so, no more posting is needed.
It is warning.