nTOPAZ Private Sale starts today|White Paper is released|The 1st anniversary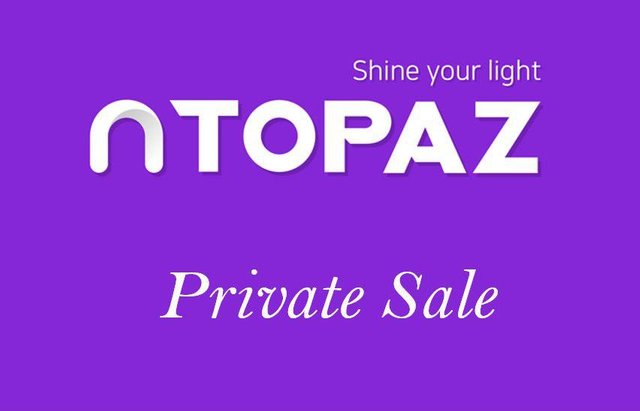 Greetings from nTOPAZ
As of July 16, nTOPAZ celebrated its 1st anniversary. We started 1 year ago as Artisteem, and it was rebranded to nTOPAZ 8 months ago. Over the past year, nTOPAZ has served as a space for creators and has provided about $50,000 in compensation.
---
And today, we would like to announce some important presentations.
First, We announce today the start of the TOPAZ token private sale. And release the nTOPAZ white paper.
Second, As of yesterday, we have abolished the beneficiary of the existing 15%. Additionally, SP incentives will be applied to @artisteem that have been excluded so far.
Third, nTOPAZ would like to do quantum jump through implementing TNS(Talented Network Service) corresponding to the 4th Industrial revolution era based on talent and know-how. In other words, nTOPAZ challenges to a talented version of LinkedIn. To implement this project, the core developer and dev-team have been organized, and ready to take off.
---
---
| Token Name | nTOPAZ |
| --- | --- |
| Token Symbol | TPZ |
| Token Cap | 1,000,000,000 |
| Token Type | ERC-20 |
| Expected Date of Listing | 1st Nov 2019 |
| Expected Price of Listing | 0.02 USD per token |
---
The details for the Private Sale is as follows.
---
| Private Sale Allocation | 200,000,000 TPZ(20% of total tokens) |
| --- | --- |
| Private Sale Period | 17th July - 31st July |
| Hard cap | $ 2 m |
| Soft cap | $ 500 k |
| Minimum Investment | $ 20 k |
| Private Sale Price | 0.01 USD per token |
---
---
Connected with nTOPAZ
Discord|Kakaotalk(Entering code : 1q2w3e)