Making sense of STEEM, Steemit and Steemit Inc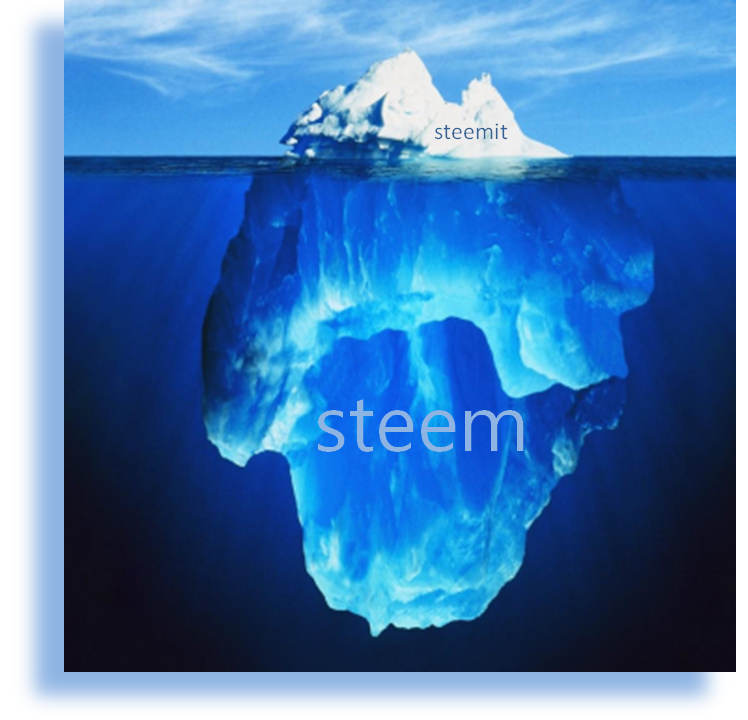 This post has been largely inspired by an earlier post by @cryptogee. I read the title of the post,
Steemit.com Is Not The Decentralized Platform You Think It Is
And it immediately struck me as odd because I've never thought of steemit.com as either decentralised or platform. I always seen steemit.com as merely a front end web view of the STEEM blockchain.
I thought @cryptogee was going to go on to explain the difference between Steemit the website and STEEM the blockchain. However to my horror he started suggesting that STEEM/ Steemit was centralised and I thought… no no no. @cryptogee I love your writing but no.
STEEM vs Steemit vs Steemit Inc
As I understand it (happy to defer to the experts on this),
STEEM is a decentralised blockchain,
STEEM cannot be forked/ cloned without Steemit Inc permission.
STEEM has been forked with Steemit Inc's permission by the Golos project
Steemit.com is a front end view of the STEEM blockchain built by Steemit Inc
Steemit.com is fully open sourced.
Anyone can build their own STEEM front end using Steemit.com as a template or creating their own front end design (e.g. steemd, busy, etc.)
There is nothing extraordinary about STEEM in this set-up other than most innovations in this space can be forked/ cloned without needing permission of the coding team.
Most public blockchains are decentralised. Indeed most blockchains have web front-ends (e.g. block explorers), however because the content is just money transactions it isn't particularly sexy or interesting to look at.
Concentrated… not centralised
STEEM is not centralised. However there is a concentration of STEEM tokens in the hands of a few (including Steemit Inc and it's employees). That's nothing new in the crypto-world. Most cryptos are concentrated in the hands of a few holders. Anyone that thinks otherwise is deluding themselves. That is kind of how money, power and influence works. Blockchain technology isn't going to fix that overnight… if at all. Even if a crypto was evenly distributed amongst the crypto-community, it would still be very concentrated, vis-a-vis the rest of the world.
The point about the STEEM blockchain (as with other blockchains) is it is not centrally controlled. I can send STEEM to you without third party intermediaries. I can post content to the STEEM blockchain without it being censored. I can fire up a node to support the STEEM network and try to get myself voted up the Witness list.
Who wants shares in Steemit Inc?
I really don't concern myself too much with Steemit Inc. To my mind, they are just one of many STEEM holders, they happen to be the largest stakeholder of STEEM.
They provide a web front-end (Steemit) because it's in their interest to do so.
They fund development of STEEM because it is also in their interest.
Their interests are pretty much aligned with mine. Even if there are disagreements on how best to do it, they are looking to increase the adoption and value of STEEM. If they choose not to allow forks without permission, it is done so with a view of retaining STEEM's value. It would be good however to see the rationale/ logic behind this spelled out somewhere.
However we shouldn't sell the STEEM blockchain short be saying it's not decentralised when it is.
From what I understand, a lot of care had been taken to ensure that STEEM was launched as a decentralised blockchain. It can be argued that a lot of care has been taken to ensure that Steemit Inc obtained as much of a stake in STEEM as possible from its inception. I have no problem with this. To me, whether if the founders or a small band of early miners having the largest stake, misses the point. My only concern is that a far bigger stake (proportionately) should have went to the content providers, commenters and voters that will ultimately make or break this platform.
Disclaimer
I'm open to being wrong on any aspect of what I've written here. What I'd love is one place where people can go to get to grips with STEEM. It isn't realistic to expect people to dig through a mountain of past posts to understand what STEEM is today. It's too open for people to put their own spin on how the platform works (including myself!). It would be great to be able to point to sections of a document (e.g. an updated WhitePaper) and frame conversations about the platform accordingly. Hopefully this will be addressed soon.
(Main image credit @stephenkendal)