Day 1/365 How Much Steem Power Can I Make in 1 Year
Hi everyone, this is just a quick post mainly for me to stay motivated. I currently utilize three sources to increase my steem earnings.

#1. Mining
I've been mining zclassic in the hopes of a large price spike and free bitcoin private. The fork happens tomorrow, for better or worse I am sticking with that. I will use the sell of zclassic after the snapshot to purchase steem and add that to my steem power
#2. Selling my upvote
From doing plenty of testing, I've decided to use my upvotes to sell through
Smartsteem Bot
If you click on the link you'll see a calculator, just enter in your info to see how much profit you can make. Currently it seems that delegating steempower is a little more profitable than selling your upvote.
Here are my vote selling results from 1 day
![smart steem balance 1.png](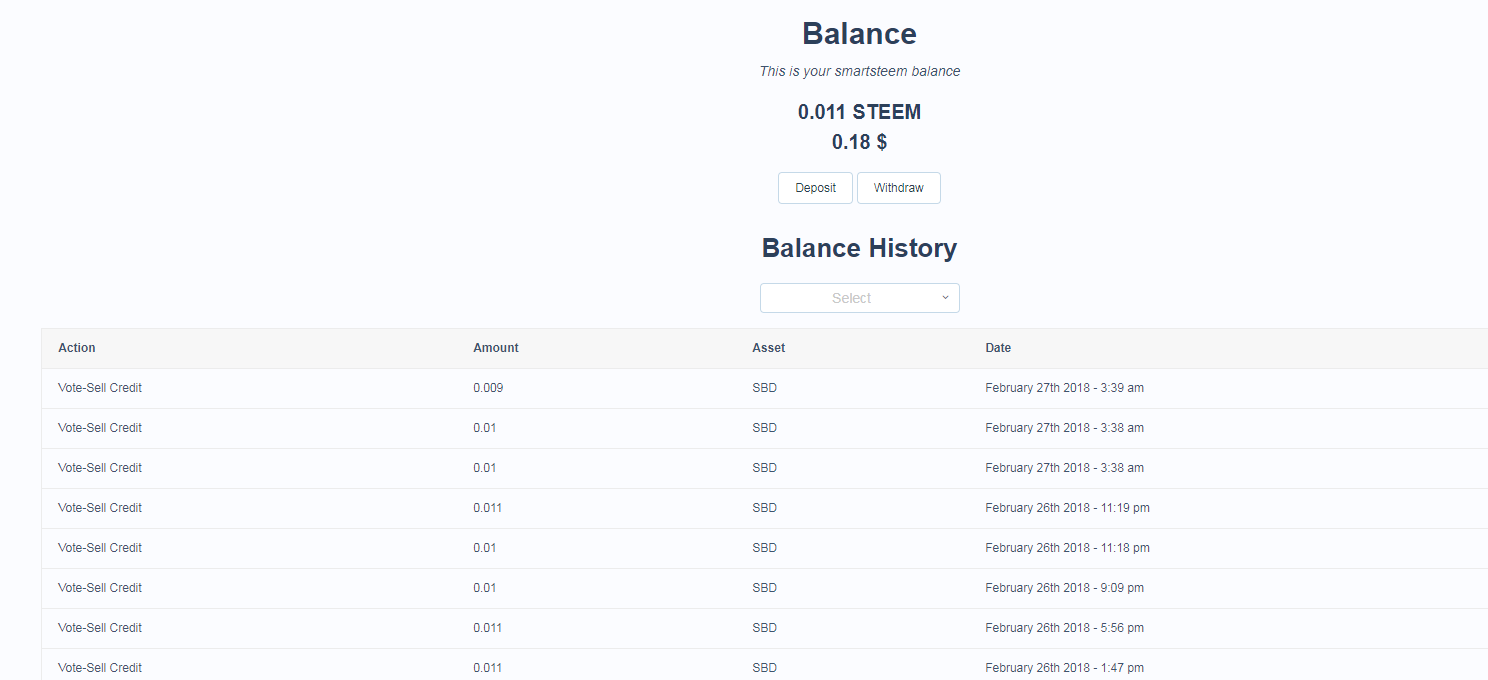 )
#3. Utilizing SBD to Purchase Votes
I regularly use my SBD to purchase upvotes with a ROi of at least 30%. On average I'll get about that + free steem power if I choose the rewards default (50/50) setting. Yesterdays post
lets see how much steem power I can earn in 1 year
earned 1.18 SBD and 0.36 Steep Power after spending 1.29 SBD on voting. Not too good, normally I complete that step very late at night.
1 Day Totals:
1.3 Steem from mining
0.36 Steem from Author Curation
0.18 SBD from Vote Selling

Follow me if you liked this post :) @mybitcoinacademy