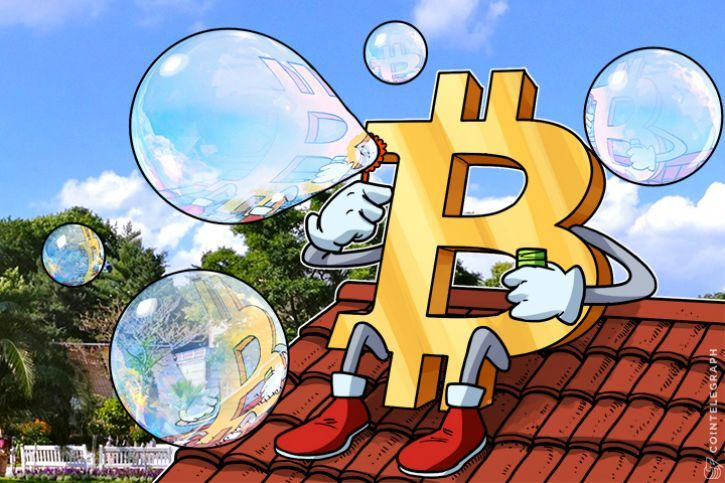 I WAS RIGHT ABOUT STEEM!
Last time I wrote an article about STEEM was about a month ago when I predicted that STEEM is most likely going to drop back to 0.0001 BTC. Back then STEEM was almost 0.00038 BTC. Right now STEEM is about 0.00031 BTC but the previous low was about 0.0002 BTC which is almost 50% drop from my last post, where I predicted an approximate of 75% drop! I'm not always right so I'm not trying to be cocky here. I'm just referring to my previous call, so if you haven't read my previous analysis of the price, please do by clicking HERE.
I WAS WRONG ABOUT BITCOIN!
Even though I warned in my post that the price of STEEM may not go down as much against USD due to the possibility of a Bitcoin rally, but I was personally biased against my own warning. Technically speaking, I was wrong about Bitcoin and Bitcoin's rally caught me off guard. I still have a bias against Bitcoin but I could be wrong. Bitcoin's rally can continue to almost 10K USD before entering into a bear market. But it can also enter into a bear market from here. I myself would not be comfortable buying Bitcoin at these prices.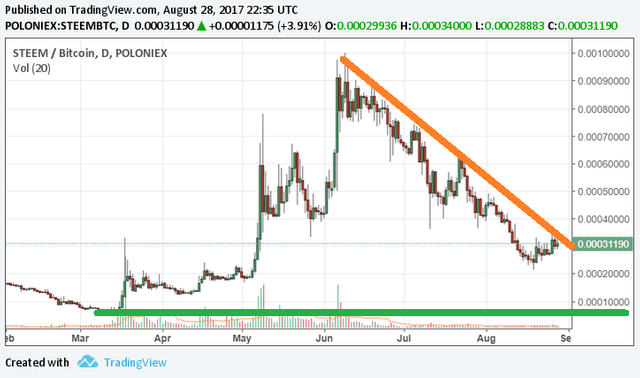 I THINK STEEM IS ABOUT TO DUMP AGAIN
As you can see from the chart above, I think STEEM is about to dump again. I believe the next leg down can take the price to as low as 0.0001 BTC and depending on what happens with Bitcoin, this dump can drag the price of STEEM down to somewhere between $0.20 USD to $0.80 USD. Please tread with caution! I myself have only sold my liquid STEEM and have invested in SmartCash. I have not powered down as I do not think there is enough time to power down but again I could be wrong!
MR. OPINIONATED!
Please be advised that trading cryptocurrencies comes with a high risk and any opinions, research or other information contained in my posts is provided as a general market commentary and opinion only, and does not in any shape or form constitute investment advice. I will not accept liability for any loss or damage including, without limitation, to any loss of profit which may arise directly or indirectly from use of or reliance on such information.
WHAT SAY YOU?
If you like this post, please consider giving it an upvote and/or a resteem as that will encourage me to post and share more stuff like this. Also, please don't forget to let me know what you think below. I won't be able to reply to every single comment, but I promise that I will read them all!
---


---
Ⓒ COPYRIGHT - ALL RIGHTS RESERVED BY @MSG768