Crane in the way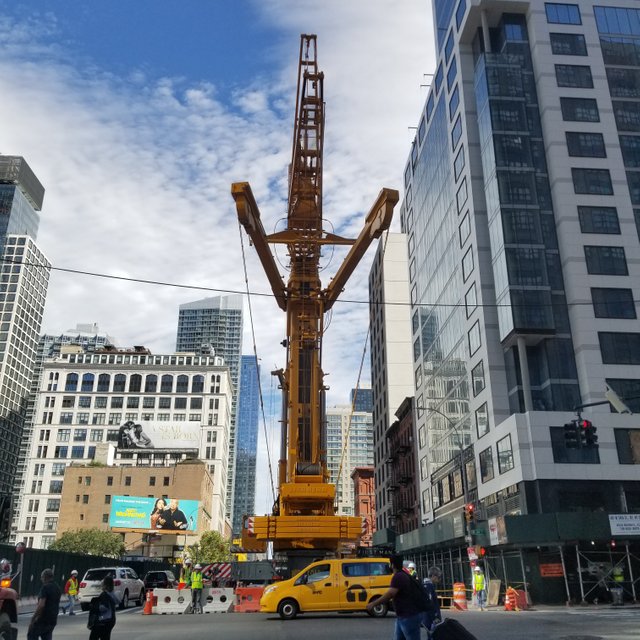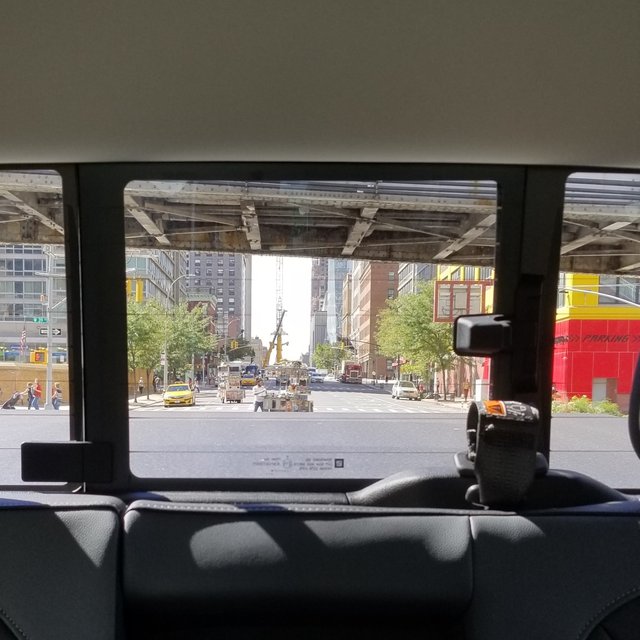 ---
Manhattan is crazy enough as it is. But what happens when you block 5 of the 6 lanes on a major road with a giant crane?
A crazy mess! The cost for the operation this crane was doing must be astronomical. The only thing I could see it doing is bringing in a heavy duty roof level mechanical equipment,
but the reality was that I didn't see the crane operational so I wonder how many days this is going to go on for.
Quite frankly the traffic could be easily resolved with good traffic Cops, but the city refuses to have a plan for these things and let's the streets run amuck.
---