I recently found out that the Steem blockchain has been able to support escrow transactions that use escrow agents for more than a year.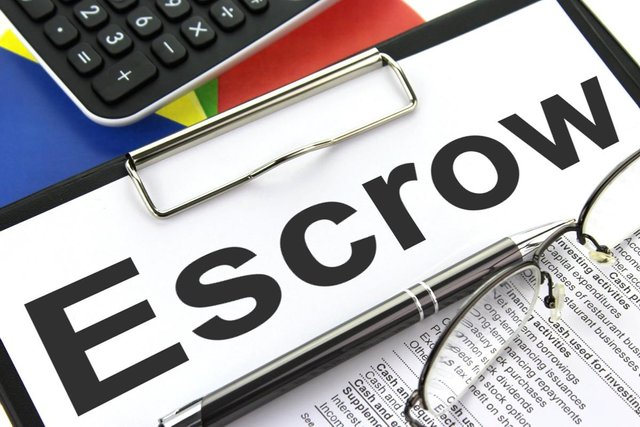 Escrow
Escrow is a legal concept in which a financial instrument or an asset is held by a third party on behalf of two other parties that are in the process of completing a transaction. The funds or assets are held by the escrow agent until it receives the appropriate instructions or until predetermined contractual obligations have been fulfilled...
http://www.investopedia.com/terms/e/escrow.asp
Escrow creates or increases trust to a point where transactions that might never have occurred could occur.
Two Party Escrow
Some cryptocurrencies support escrow transactions that eliminate the third party but also increase the amount held in escrow. These types of escrow transactions do not take into consideration the time value of money.
Third Party Escrow
If chosen well, third parties, also known as escrow agents, would mostly strive to be fair in order to maintain their reputations and sources of income in the form of escrow fees.
Steem Escrow Transactions
I recently found out that the Steem blockchain has been able to support escrow transactions that use escrow agents for more than a year.
https://steemit.com/sip/@dan/escrow-sip-steem-improvement-proposal
Existing User Interface
However, the only UI for escrow transactions that I could find has been around for 6 months and was developed by @xtar:
https://steemit.com/escrow/@xtar/open-source-standalone-gui-for-steem-escrow-transactions
It requires at least an active key and this brings about trust issues even considering the fact that @xtar made the code public:
https://github.com/MrXtar/steem-golos-escrow-gui
I understand that an active key would be required for any UI that makes use of escrow transactions but I think most of us would prefer such a UI to be offered with the more established and full featured UIs such as Steemit.com, Busy.org, chainBB.com, eSteem app etc.
@xtar's UI would probably have gained more users if it had more features such as user authentication for other UIs as is the case with SteemConnect.com.
Bootstrapping
Bootstrapping is the way to go. In the beginning, before specialized UIs such as Marketplace UIs are developed, simple UIs for escrow transactions would be enough to get people trading, exchanging currencies and even lending to each other.
Steem Backed Dollars
SBD would provide a lot of convenience and stability for pricing. People unaware or uninterested in cryptocurrencies, noncrypto people, are usually aware of the price of USD relative to their local fiat currencies.
Use Cases
Steem escrow transactions would facilitate:
trade of real world goods and services similar to that of OpenBazaar
currency exchange similar to the crypto-fiat exchange of localbitcoins.com
lending with SP as collateral that could be delegated back to the borrower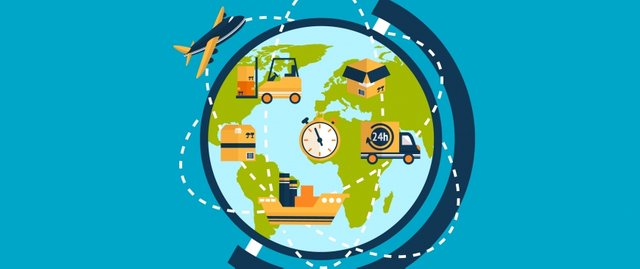 Trade
Technically, currency exchange and lending are forms of services, financial services, that fall under trade of goods and services. Therefore, some of the aspects that apply to trade would also apply to currency exchange and lending.
Listings
Goods and services would be offered through ordinary steem posts. These posts would increase content on the platform and hopefully help with SEO. Noncrypto people looking for noncrypto goods and services would then happen upon these posts through search engines. If they like the offers, they would then be forced to join the platform in order to transact especially for cross-border transactions where trust is usually nil.
Ratings
Ratings would be done through upvoting or downvoting the posts offering the goods and services. Even after the rewards, posts are still able to accumulate votes.
Eventually, a UI change would need to be done to help people easily distinguish between upvotes and downvotes, but this is not necessary for the bootstrap.
Reviews
Reviews would be done through replying to the posts offering the goods and services. Public wallet transactions would help to verify purchases.
A later UI change would make it easier to identify Verified Purchase Reviews similar to those of Amazon.com.
Private Messaging
Private messaging would be done using third party applications. Some information such as shipping addresses would need to be kept private and off the blockchain.
As a buyer, I would like to keep some of the conversation public on the blockchain so as encourage the seller to give me the best customer service possible.
Marketplace UIs
Marketplace UIs would then be built based on practical information from bootstrapped escrow transactions on existing UIs. These marketplace UIs could earn revenue from taking a share of the posting and curation rewards in addition to the fees for acting as escrow agents.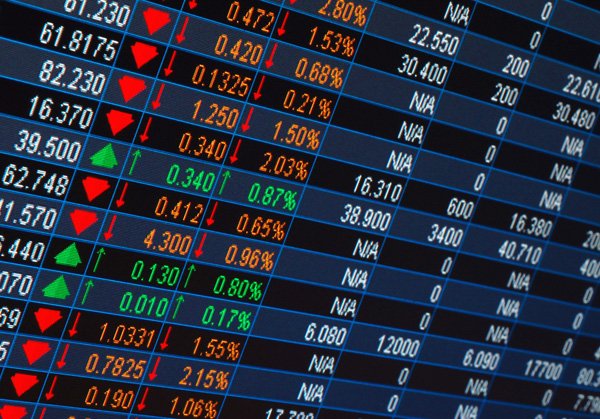 Currency Exchange
Steemians would be able to directly exchange Steem or SBD for their local fiat currencies or even other cryptocurrencies without using:
external cryptocurrency exchanges such as @blocktrades
the gateway cryptocurrency, Bitcoin
Market makers would list their offers as posts while market takers would rate and review the offers and transactions by voting and replying to those posts in a similar manner to that of trading goods and services described previously.
Currency Exchange for Trade
Noncrypto people looking for noncrypto goods and services might find great offers listed on the platform. After the platform, sellers and escrow agents demonstrate sufficient trustworthiness, the noncrypto people would then need to exchange their local fiat currencies for SBD in order to transact. Being able to do this currency exchange using offers on the same trusted platform and even using the same trusted escrow agents would fast-track transactions.
Cryptocurrency Exchanges
Direct, easy and frequent exchange of Steem and SBD for local fiat currencies would eventually make Steem and SBD become rival gateway cryptocurrencies to Bitcoin.
As a result crypto people would start to buy other cryptocurrencies using Steem and SBD. As an added advantage, SBD would be more convenient than Bitcoin for pricing other cryptocurrencies.
As cryptocurrency exchange using the Steem blockchain becomes more popular, UIs specific to this trend would be developed. Such UIs would basically become cryptocurrency exchanges that price other cryptocurrencies in Steem and SBD instead of Bitcoin.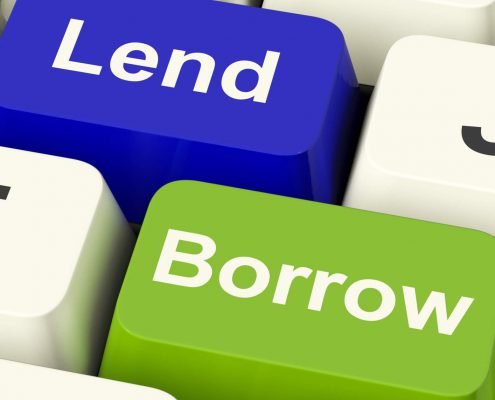 Lending
Steemians could be able to lend to each other using only the Steem blockchain and its currencies. Fiat currencies could also be used for added convenience, especially if the lender and the borrower transact using the same fiat currency.
Lenders would list their offers to lend as posts, as would borrowers list their offers to borrow also as posts. These listings would contain the terms of the loans such as the duration of the loans and the number, size and timing of repayments. These offers and transactions would be rated and reviewed by voting and replying to those posts in a similar manner to that of trading goods and services described previously.
Steem and other cryptocurrencies would be the most obvious collateral for SBD loans. This would allow crypto people to hold on to their cryptocurrencies when they are in need of fiat liquidity. Borrowers would benefit from price appreciations of those cryptocurrencies but also lose when those cryptocurrencies depreciate as the lenders would be forced to liquidate to pay back the SBD loans.
Lenders would send SBD to borrowers through escrow agents. The borrowers would then send to the lenders, Steem or other cryptocurrencies of greater value, at the time, than the SBD they would receive. This difference in value would cover the risks associated with price fluctuations of those cryptocurrencies and even account for the loan interest depending on the terms of the loans. The escrow transactions would then be completed so that the borrowers could receive the SBD.
As repayments of the SBD are also made through escrow agents, a portion of the cryptocurrencies held as collateral could also be returned to the borrower. These portions would be defined by the terms of the loans.
Steem held as collateral could be powered up into Steem Power and delegated back to the borrowers so that they could continue generating income with it. The problem with this is that I do not think there is any blockchain feature that could prevent the lenders from removing the SP delegation or refusing to re-exchange the Steem for SBD loan repayments, especially when the value of those cryptocurrencies significantly exceeds the value of the SBD loan balance.
The problem of lenders refusing to re-exchange the cryptocurrencies held as collateral for SBD loan repayments could be mitigated by holding in escrow the decreasing amount of those cryptocurrencies for the duration of the loan. This would be possible as different cryptocurrencies support different forms of escrow transactions.
Cryptocurrency Peer-to-peer Banks
As lending of SBD using the Steem blockchain becomes more popular, UIs specific to this trend would be developed. Such UIs would basically become online cryptocurrency p2p banks.
Bypassing Bitcoin
The trade, currency exchange, and lending could all happen using only fiat currencies and the Steem blockchain so as to bypass Bitcoin as a gateway cryptocurrency.
This should increase the number of active Steem users, which in turn should increase the value and price of Steem.
Just Do It
I might be wrong about the possible uses and benefits of escrow transactions but if the Steem blockchain already supports escrow transactions, why not add the feature to UIs such as Steemit.com, Busy.org, chainBB.com, eSteem app etc. and let us see what happens.