What is UX and why it's the #1 Problem holding Steem back.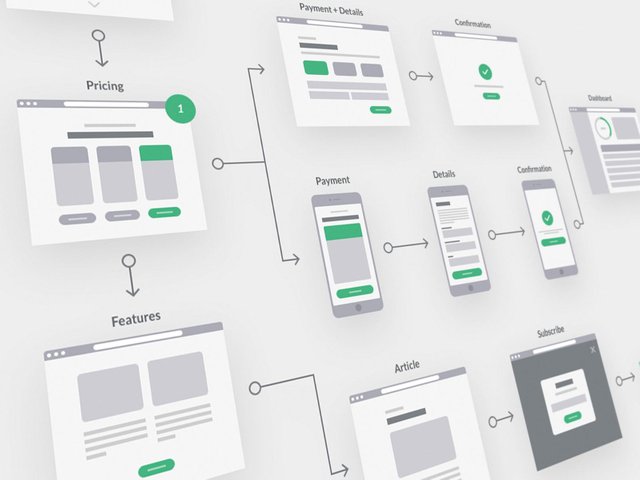 So I was listening in on the MSP Waves show earlier and some of the usual suspects(@aggroed, @whatsup, @llfarms) were there talking about Steem, the path forward, their thoughts etc.
I had to bounce a little early because the Night King was calling, but I got the gist. As people went through their thoughts about what our problems were and potential solutions, I felt like some IMO were way off, and some were pretty close, but not quite there. Here's my two cents on what the real issue is.
First off. I am a visual designer. I have two degrees in different areas of this field. I have worked as a UI and UX designer in the past although it's not my primary specialization. I teach at the university level about design and visual communication. I can tell you all from the perspective of someone experienced in this, IT'S THE UX.
Now something that I realized is that I've said this before, but I've never really explained what UX is and many people here might not really know, so here's a simple explanation.
UX stands for User Experience. I guess UX looked cooler than UE. Anyway, user experience design is not about visuals. Some of the Steem interfaces have rather nice user interface(UI) design, but they all have TERRIBLE UX design. Part of this is not really their fault I imagine, it has to do with limitations of operating in a decentralized system, as well as the overall maturity level of the crypto industry.
Regardless, this is the issue. UX design deals with the psychology of the user and mapping out their "story". A well designed UX will enable the user to complete their tasks/goals in an intuitive, easy, and stress free way. We all know Steem is SEVERELY lacking in this area.
The reason that DLive was able to do so well, so fast was because they centralized everything and were able to design their UX carefully and completely from end to end. I went through the process there and it's just like signing up for any modern platform. If we want Steem to succeed, WE HAVE TO SOLVE THIS PROBLEM. It's that simple, it won't matter how good the tech is, or our transaction times, or how much potential Steem has. If we can't deliver a solid UX, nobody will use it.
So let's lay out some of the goals/tasks a new user has and I'll just give my opinion on where it lies on a spectrum of really easy to really hard.
Creating an account (Hard)
This is the very first thing they need to do and it's already a poor UX.

Buying Steem(Very Hard)
From the perspective of someone who is not crypto literate, this is insanely hard. There are no instructions on site how to do this, you'll have to look it up, then(U.S. easiest flow as far as I know) you'll need to download Coinbase, buy a large cap coin, go to your wallet on Steemitwallet, understand which of the three you need to buy, click buy, go to blocktrades, define your swap, deal with wallet addresses, and get your Steem. If you don't have someone walking you through this, it is very easy to make a mistake, and if you make a mistake nobody can help you.

Discovering relevant content(very hard)
No algorithms to help find stuff you want to see.

Creating a post(easy)
This is pretty easy, but there are some options that you probably don't understand what they mean yet, and there are no instructions on site(Steemit) 50/50 or 100% Power up.

Creating a comment(very easy)
This is pretty straight forward.

Powering Up Steem(Medium)
Well first you need to learn what that is without any thorough onsite instructions. Once you understand it, it's pretty easy.

Selling Steem(Very Hard)
Basically the same process but in reverse from buying it.
I feel that the reality is, that for Steem to get mainstream appeal, this list has to top out at "Medium". Right now, it's mostly hard and very hard. The ONLY reason it's lasted this long is because the system ultimately pays you to use it, and blockchains are hard to kill. Even with that, we still have poor retention, which brings me to the next point.
Understanding the product/service.
Most of the users on Steem are using the blogging frontends. We need to understand that that's what they are...blogging interfaces. This is not about what we want them to be, or what they should be, or what they could be, it's what they are...right now. They are not social media, it's blogging platforms that pay you to participate. Everything else is extra and not a part of the objective design.
This is important because this needs to be understood to understand the users goals, and what they actually will want from our products/services. For example:
People that create blogs typically don't create them with the idea of earning money as the primary goal, because blogs are typically not very lucraive. What they DO want is engagement. They want people to read them, and they want them to comment, and they want to engauge with them. We have to start at understanding what the users want, then figure out how to deliver that.
Now not all the frontends are for blogs obviously, there's Dtube, appics, steepshot, etc. Each one of these applications has to design their own UX flow that's specifically tailored towards their app, their users. A one size fits all UX is absolutely not a thing. To me it feels like this hasn't been thought through much at all. Probably appics is one of the best and it's why they're still in testflight mode. They know they can't deliver a complete user experience so they just stopped there.
Solutions
Each application needs to develop an end to end User Experience that is tailored to their app, from account creation to selling Steem.

Personally I think in a decentralized ecosystem, this is best accomplished by developing tools that everyone can not only use, but integrate and BRAND into their own projects. If you have to leave the application/website to complete a task, this is a poor UX design. I think @steem.ninja's integration on @steempeak is a great example of this. It says "Powered by Steem.Ninja", but it's integrated on Steempeak. We need this for @blocktrades on all the frontends as well in my opinion. A flow that doesn't require you leaving the app, but still allows you to use blocktrades features. This might already be possible, but it needs to be integrated.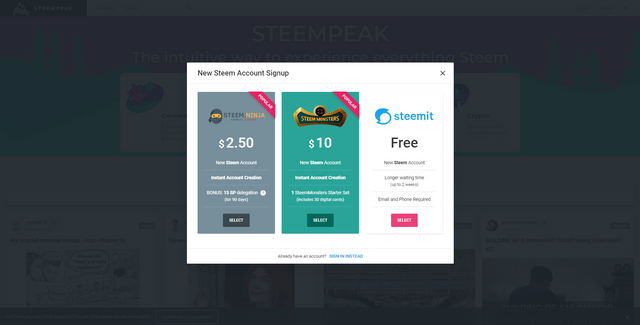 The applications need to develop features centered around the user, not the technology. The technology is a tool to service users. Not the end in and of itself.

As we develop, we need to be asking, How does it "feel" to to use this app? Is it confusing, frustrating, disconnected, fun, exciting, boring? I think if we took a poll of new users, we wouldn't like the results, but none of us would or should be surprised.
In closing
If you agree with anything I've said here, please resteem this post, because not enough people are talking about this. Let's make some noise!