Mining has been a technical aspect of the cryptocurrency space from time immemorial. The early adopters of Bitcoin and STEEM tokens did a lot of work to accumulate their tokens which is referred to as "Proof of Work". Heavy machines and codes are running day and night.
Conversely, here, is a new technology called Steemeum, that is created after the model of Phoneum and Electroneum both are applications that enable mining on a mobile device.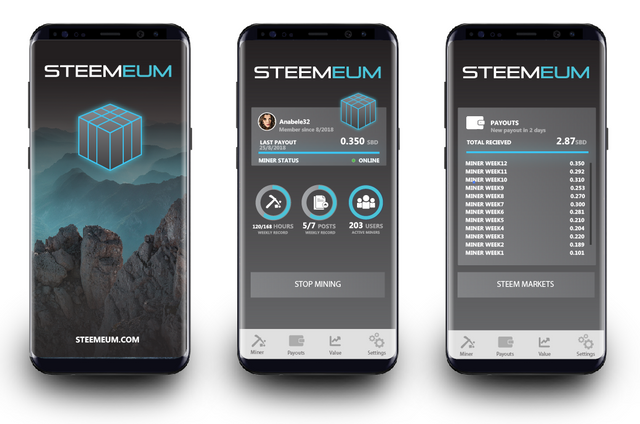 Steemeum is a mobile mining application that is connected to the Steem Blockchain using the steemconnect tools. It is a mobile application built to mine Steem and SBD base on the "Proof of Time". That is, each user will have an equal access to mine on Steemeum (once it is made public) but the distribution of rewards will be determined by the proof of time. Well, it is safe for some reasons since they are not asking for your owner's key to approve your connectivity to the app just login via steemconnect.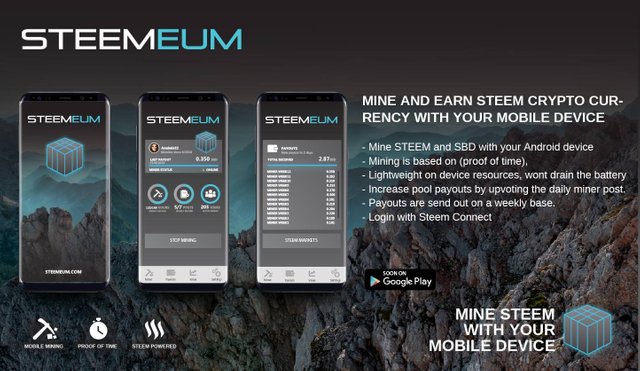 Currently, the application is in close beta and they need more hands to test the app. After the feedbacks from testers, the open beta will be released. Here are some few details attached from the
@steemeum
blog as regards their future plans.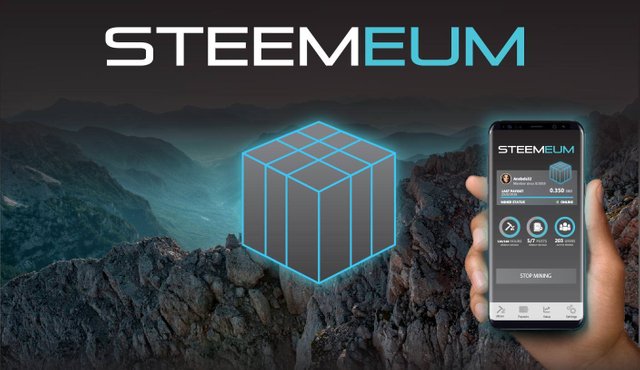 • Aside from the Android app, there will be an IOS app.
• Look into supporting other platforms and devices.
• Combining and integrating other projects and functions into the app.
• Explore and improve the proof of time mining and engagement mechanisms and also look into other reward systems .
• Exploring the possibilities of implementing a weekly "proof of picture".
• Exploring how to make it more competitive, engaging and fun with the use of game like elements.
• Exploring the use of an own SMT.
• Exploring and improving the community aspects of the Steemeum project and app continue reading...
---
In case, you want to test the Steemeum mobile mining application out. Do not hesitate to contact them via discord
I am currently a tester on Steemeum.
Nb: All pictures are gotten from @steemeum blog
• Steemit: https://www.steemit.com/@steemeum
• Discord: https://discord.gg/HbWkrN2
• Twitter: https://www.twitter.com/steemeum
---
Yours, @mediahousent Blockchain host and STEEM enthusiast