Is the Cat Out of the Proverbial Bag with STEEM???
A friend once asked me: "How did you buy the bottom???"
My answer "I bought lots of prices above the bottom too!!!"
So for the first time since I first started buying STEEM in February, the STEEM/USD price is back above $4.00!
I've been seeing STEEM in the news more lately, although still not as much as I would like to. Yesterday I stumbled on this piece from Union Square Ventures' Nick Grossman which included STEEM in a list of functional cryptocurrencies. The title of the piece is Cryptotokens and Why They Are Fundamental. Download the deck and you will see STEEM listed with some venerable functional cryptonetworks.
What attracted me to STEEM initially (and what keeps me around) is 1) the fact that the network is live and has processed more transactions (if we include posts / comments) than any other blockchain combined. Then 2) there's the fact that we're watching FACEBOOK die in front of our eyes. Also 3) you've got the shear speed of the network relative to its peers and 4) the unique biz models that one can imagine on a blockchain such as STEEM.
My hope is that with each rally higher we find a new low like we've been doing for the past few weeks.
I think that a rally would be really good for the network (no shit it would make me money) but I mean beyond that... I'm really excited to think what higher STEEM / USD prices are going to mean for the STEEM/SBD market...
Wouldn't it be fucking incredible if SBD actually acted like USD??? Shit, then we could have one of the biggest decentralized exchanges... right here on the STEEM blockchain... There'd be no reason to pay commish to be on an exchange. You could legitimately hedge your steem into SBD, instead of just trading another 1-1 correlated product. Ah well, I can dream cant I??
That being said, I know the road ahead is going to take work to make STEEM / USD rise into the stratosphere. The biggest scaling challenge that keeps me awake at night is how to get more users on the network. Here I think that Steemit Inc is pretty much dropping the ball, as I know several people (@uvictor.ochi included) who couldn't get an account and had to resort to me buying it.
Then there's the simple numbers. Facebook has over a billion users. For steem to hit that number of users, we need a shit load more coins... or for the cost of creating an account to drop. This part I'm less worried about because I get why inflation is where it is right now in the adoption curve.
That being said, I'm really fucking excited to see where this blockchain goes into the future. I think that there's never been a time for an upstart social media platform like the present, given Facebook's current trials and tribulations. Add into that a little cryptoeconomics and a good old fashioned displacement a la kindleberger... And I think you have a recipe for some incredible price action....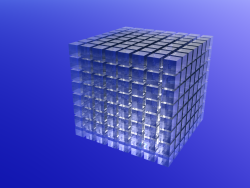 Follow @marketstack for more updates about trading, finance, and technology