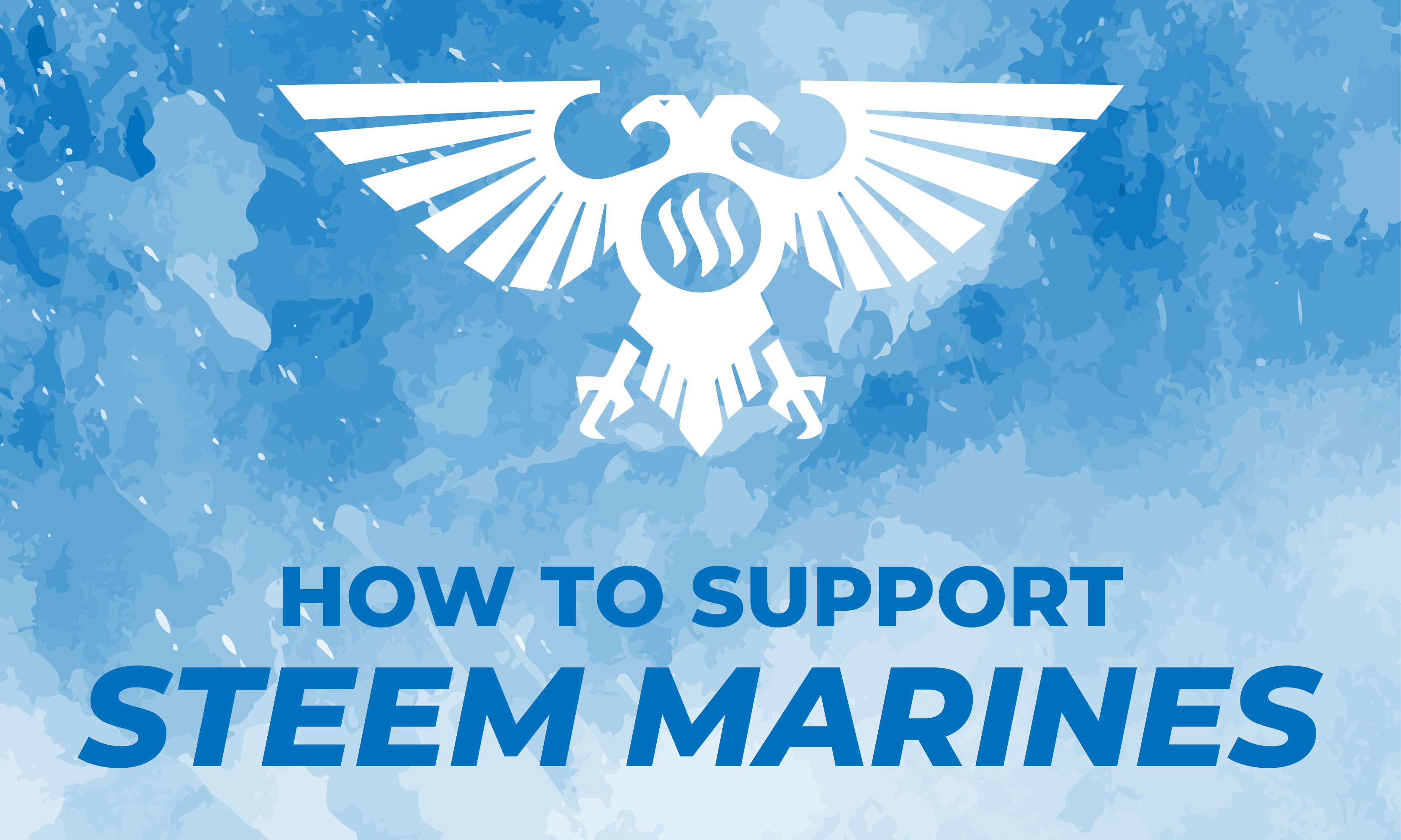 Greetings potential new supporters! I wanted to go ahead and create this post to spread awareness of the fact that we need more consistent supporters to make the STEEM MARINES project successful.
The STEEM MARINES is a very ambitious project which will bring opportunities to the Steem platform, and outside the Steem platform.
Supporter upvotes will be used to fund everything needed for production, fund creation of promotional material, Commision talent within the Steem platform, and reward supporters.
If you didn't know, STEEM MARINES aims to spread the word to the Warhammer hobby and competitive scenes, whilst creating a community of like minded individuals, all the while giving back to the supporters.
I've created the 5 ways that STEEM MARINES will add value. Reccomend you check that out to see how you support will help add value to Steem.
Now, I won't get into the rewards, since I haven't set it all in stone, but if you want to see the raw awesomeness I have planned, check this out. I'm going to really make sure to take care of supporters.
In the very near future, I will be covering in great detail, what supporters will be getting in exchange for their support in greater detail.
---
STEP 1 (optional) CREATING YOUR STEEMAUTO ACCOUNT
For verification on followings, We're going to be using Steem Voter.
Go over to Steem Voter if you don't have an account yet.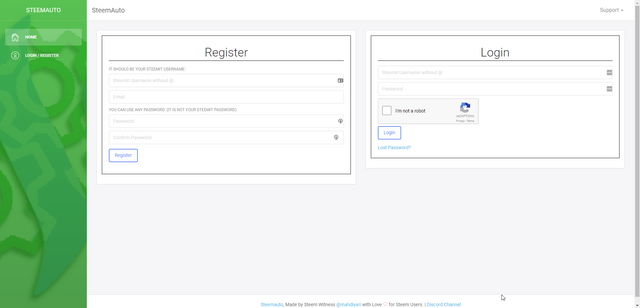 On the left hand side, you have the registration form, on the right, the login form.
Go ahead and put in the registration form your username (your steemit username without the "@")
And put in a password. Highly Reccomend using a new password here and not your steemit one
When filled, click on register. DO NOT REFRESH THIS PAGE Proceed to step 1.A
STEP 1.A
When registering for the first time, you will have to verify your identity using a transaction. It's pretty common to verify things this way. I know it sounds like a lot of effort, but it's extremely simple. Let me walk you through.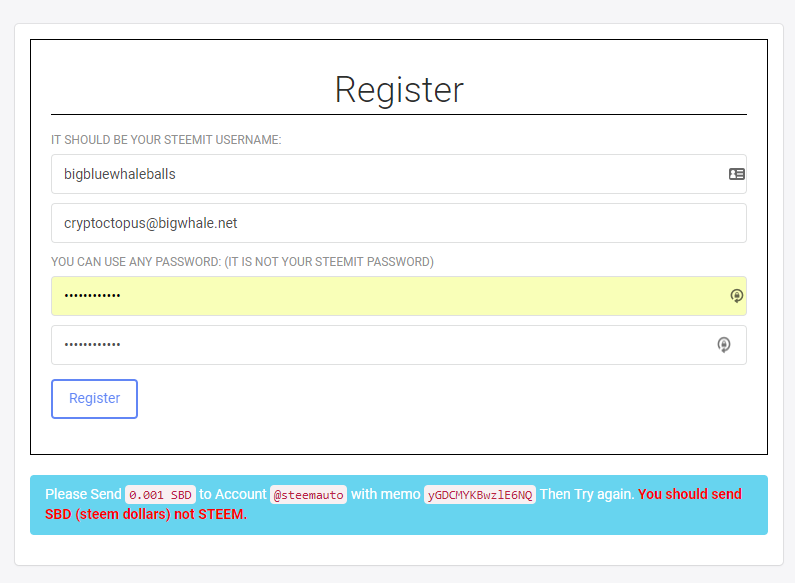 (This is an example with a fake steemit account, dont try to register using this info please.)
Go ahead and open up Steemit..
Go to your wallet.
Using your SBD BALANCE ONLY, Create a new transaction using the information given to you on your registration.
So for this example, we're making a trade to @steemauto
For the balance, SEND THE EXACT AMOUNT asked, in this case, 0.001 SBD
And lastly, paste the nemo into the nemo field. Make sure you're copying the right nemo.
Click Send.
Go back to your SteemAuto page, and Click Register again, without refreshing.
Your account should now be active. Go ahead and login to the right hand side using your registration info that you used to create the account.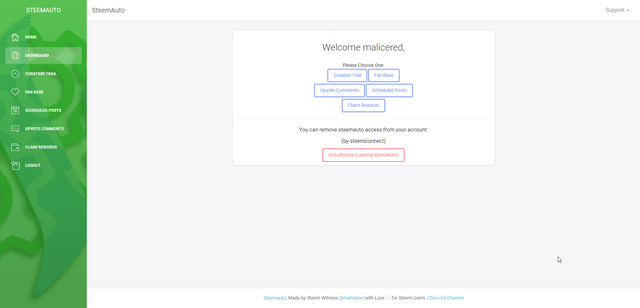 Welcome to Steem Auto! Proceed to Step 2!
---
STEP 2 BECOMING A SUPPORTER
Click on FAN BASE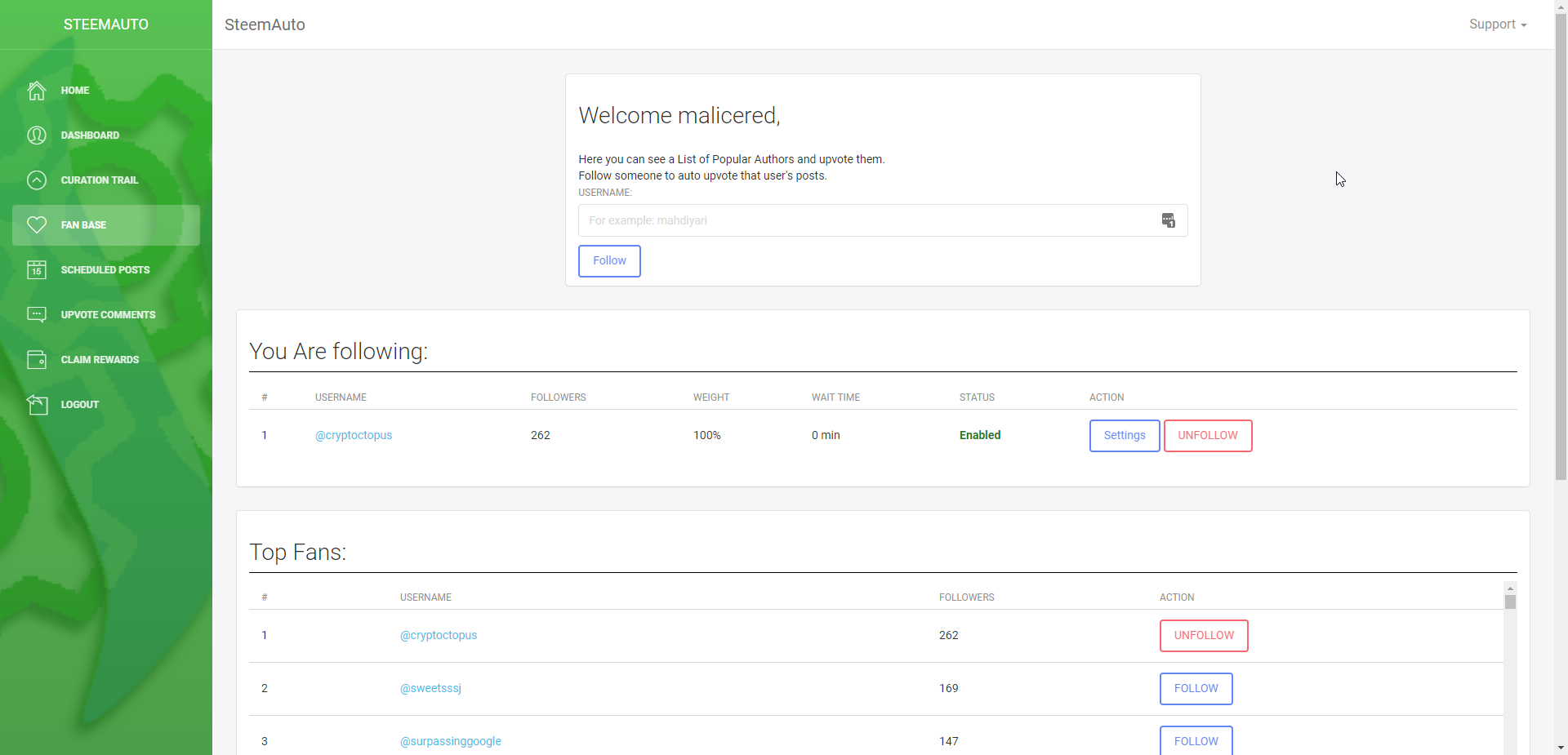 In the box here, type malicered and click follow.
You are now officially a supporter of the STEEM MARINE PROJECT.

If you need to fine-tune your vote, Click on Settings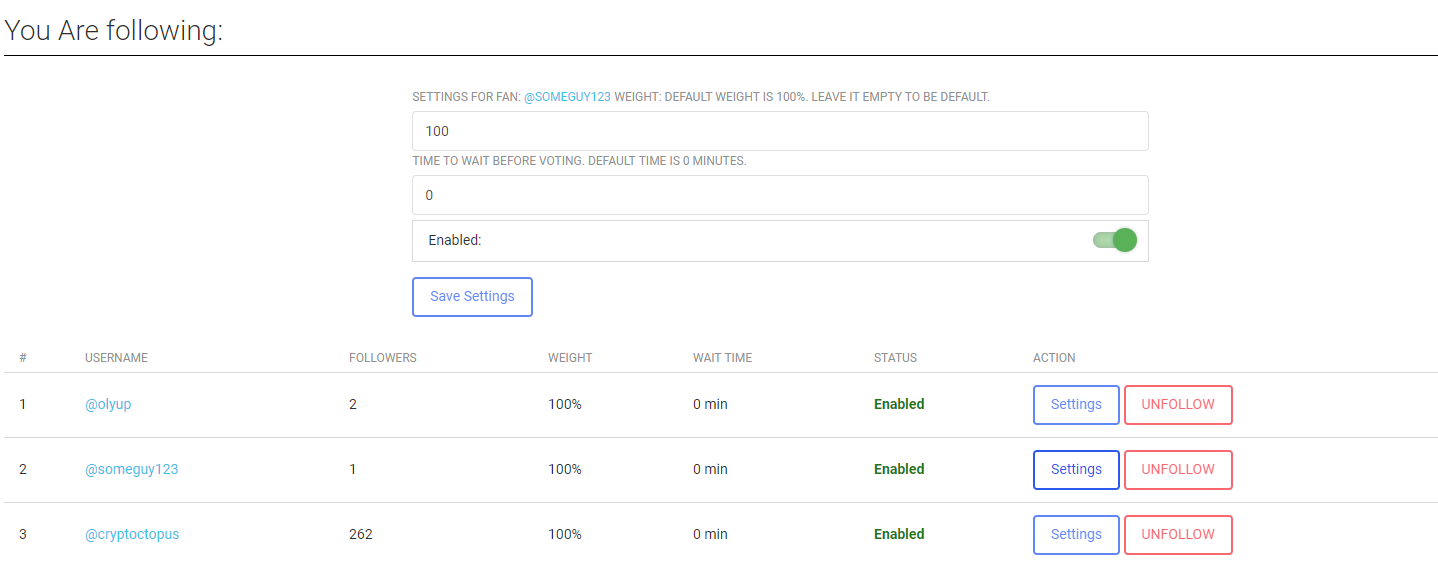 Your vote weight is pretty much the percent you wish to autovote. You can configure that here.
(Keep in mind, that the amount that your support contributes will be proportionate to the rewards that you will receive.)
But you want to be a real big bro and keep it at 100.
The next setting is the time your vote will be placed. If you want to maximize your curation reward, I'd say a number between 20-30, so you can get that big SP return.
If you want to be a big bro and don't care, keep this at 0-5 so we can reach the frontpage faster.
The next setting is important. Make sure it's green and says Enabled. Because red is bad, and green means winning.
Save your settings.
---
STEP3 EMPOWERING THE STEEM MARINE CURATION (Optional)
This is an optional step, but will help expose the STEEM MARINE content more easily.
Click on Curation Trail.
You should now be here.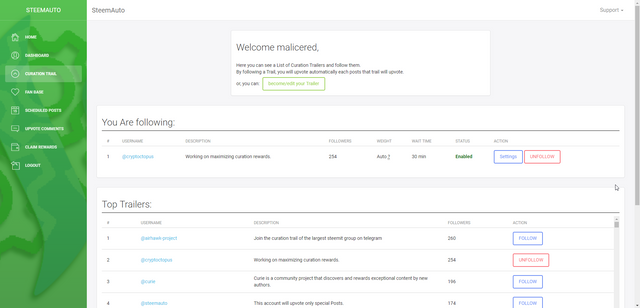 Hit on your Keyboard CTRL + F (CMD + F if on a mac)
Type "malicered"

Click Follow.
OPTIONAL: You can configure settings here just like you can before. Refer to step 2 for information.
---
You are now part of the STEEM MARINES. Welcome aboard Sir or Ma'am.
Early supporters are definitelly going to be rewarded heavily for this project, so if you're following now, congratulations and stay tunes as I will announce the rewards very soon.
Make sure to join the discord server to find more information, Talk with me, and socialize with other supporters.
---
Want to become apart of this?
This is where the magic will be happening. Votes, news, content updates, exclusives will all be available at this discord server.
Everyone is welcome to join, but keep note that this will not be a channel to spam posts in.
This is very much a work in progress, but I have a very general idea of what it will all look like. Everyday I'm hard at work laying the foundation of what could possibly be one of the coolest things that steemit has ever seen.
Share your thoughts
Dialogue is completely open, share your opinions, what you think should happen, what I could do, anything. I will reply to your comments. The is one thing that I'm really looking for feedback on, so any feedback is gold to me.
That's it for this post. Ultimately, we have gotten a lot of things that we're going to need. We still need to get some more stuff, I'll be sharing that with you guys in the next post.
Please leave comments and share your thoughts. And be sure to join the discord server too!
---