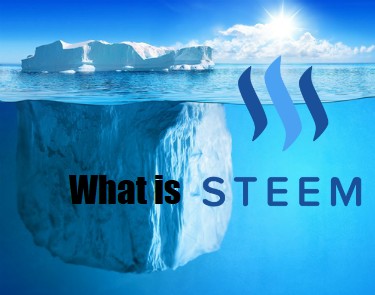 What is Steem? What is the goal? What is our vision?
Marketing, PR and the lack thereof for Steem as a whole is something that comes up often here, I myself have written about it many times as well as many, many others. There is constant discussion of it on discord, in forums and at meet ups. I personally think it's something that is holding us back, and it seems so easy to solve. But, is it?
Never was this need more apparent to me then when I attended Tron's conference a few months ago in San Francisco. I couldn't get over how unfortunate it was that something like Tron has such a large presence, even though they don't really have anything to offer. They have hype, they have marketing, and they get why that is important... and that's all they have in my opinion.


So what is our problem specifically?
I think Steem is interesting because it has so many possibilities that actually explaining it to others is a bit tough. How can we market to the outside world if we don't even know what we are?
After a discussion with @whatsup, as well as many good talks over the last few weeks about marketing, pr and just the lack of Steem's visual presence in the Crypto world, I think maybe it's time to change that.. and who better to do that than the strong community here that sets us so apart from the rest?


But we need to know what we are first.
@Whatsup had a great point, and something she had personal experience with in her career in the business industry.
First you find out what others think you are. Then you add in what you want to be... What you want to remove and then you adopt that as your vision. It sounds simple. But it defines who you are and where you go. You can't talk about or promote something if you don't know what it is.
We need a clear, cohesive vision and then we can go tell the world.
Clearly how we market to individuals depends on the audience, but we should have a pretty clear vision for what Steem is before even attempting to market to anyone.
We need a vision
We need to collect what we all think Steem is and find the overlap, the common ground. Then we compare and decide how to compile that into a simple to understand vision statement that can be used to showcase Steem.
A Vision Statement describes the desired future position of the company. It is basically the ultimate goal of what they'd like to accomplish.
So let's start a conversation...
What is YOUR vision of Steem?
What is it?
What does it do?
What is the goal?
What does it have to offer?
What is it to you?


Hopefully this begins a discussion that can push to help Steem have a presence, out there, as it seems like such a simple thing that could have such a HUGE impact. So, let's get started...


Much Love and Steem On,
Justine