Let's Eat is building the first decentralised Restaurant Review Application, on the Steem Blockchain.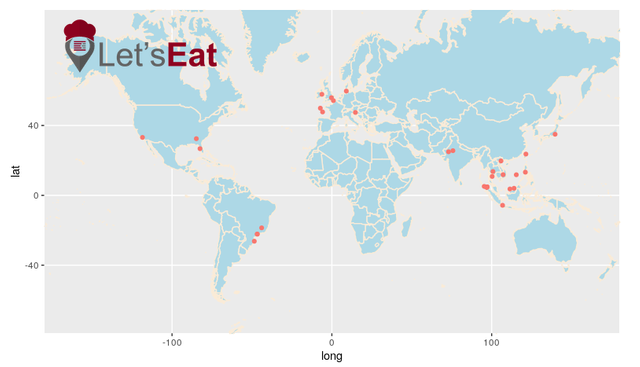 Let's Eat reviews from around the world.
---


Let's Eat is an android mobile application for the Steem Blockchain that helps you find and share places to eat on the go.
Beta App (Android Only)
The first milestone in this project was the release of a beta mobile application where Steem users from around the world can add reviews for their favourite restaurants, cafes, eateries. At last we have an alternative to centralised apps like TripAdvisor and Yelp.
But Let's Eat is much more than just an alternative …
Let's Eat will focus resources on delivering an enhanced user experience rather than focusing resources on extracting advertising revenue.
Blockchain …
Let's Eat is built on a decentralised Blockchain so you no longer have to wait for your review to be approved and of course you have the opportunity to earn Steem for your reviews.
---
Steady Growth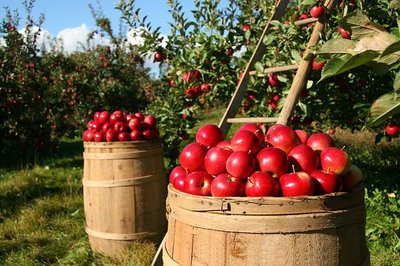 I have been on holidays for the past few weeks so promotion and further development hasn't started yet but we have had a great organic response in the first few weeks. We have almost 100 downloads, and nearly 200 reviews published with the app. This is a great start and we are now working every day on improving the experience.
A big shout out to the most frequent of the Let's Eat Pioneers
@cflclosers @rajaaceh @chefvince @dilimunanzar @helmibireuen @anggreklestari @ettydiallova @wagnertamanaha @ahmadnayan @east.autovote @nnaachlam @wnfdiary
I hope you are all enjoying the experience and will tell your friends about it.
Let's Eat Challenge
Check out this great idea by @cflclosers
Places Near You

When you open the app you see reviews and places in your locality. There are two sets of Pins, the Let's Eat Pins (designed by our very own
@podanrj
) show where a review has been added on the Steem Blockchain. *We have extended the range that you can view now when your searching so all Reviews in your town should now appear.*
Delegation
A distinguishing feature for this product will be incentivisation provided by the Steem community. Upvotes for good reviews will reward people who are contributing quality reviews.
The @letseat account will be upvoting content posted with the app to incentivise its use.
If you have some spare SP please consider delegating to @letseat so that we can incentivise quality content and grow the stable of appealing Steem Apps.
From next week on I will be using that account for all upvoting of quality posts.
Fun
Let's Eat is going to be fun. It will get interesting when we start giving bigger upvotes for certain reviews. You are going to have so much fun using this app, I promise!
Development Costs
We are not currently charging any fees or sharing in rewards posted with the app so please upvote this post to support development costs.
Next Milestone …
Analytics
The next phase of the beta will be development of the analytic capabilities of the platform which will ensure quality review are rewarded proportionately and additionally provide an enhanced experience for users of the app.
Let's Eat (Finding a place near you)
If you have tried the app you will notice it uses the GPS on your phone to provide suggestions for places near you. Rather than being an app aimed at posting long lengthy reviews about places you have been in the past, we want the app to be used on the go and provide up to date relevant data about places and reviews as you experience them.
There is a feature to save drafts and finish later and you can make edits to posts via the Steemit.com interface after you have posted them.
This post in the following link shows you what a post looks like on your account after publishing with the app
---
How can you help?
The biggest shout out I want to make to the community with this post is to let your friends know about it. If you are at a meetup please let people know about the app. It is available in the play store for download.
https://play.google.com/store/apps/details?id=com.letseat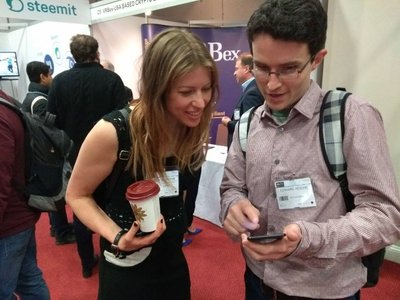 By getting more users from around the world to use it we can enhance the experience and work on additional features.

Could this be the killer app for Steem?
Tell Your Friends, Upvote, Resteem and Download the app today! You don't even need a Steem account to use it for browsing restaurants near you. People not on Steem can use it and learn about Steem.