Hostile takeover of STEEM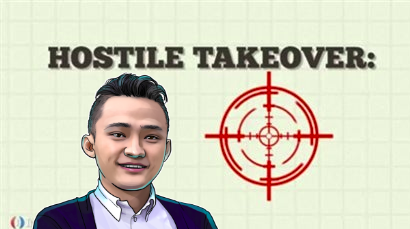 Justin Sun did a hostile takeover of the STEEM blockchain this morning. Without warning he funded 20 new witnesses with his stake and bribed 3 exchanges to use 2 million of users stake to vote on his witnesses, the result? The top 20 witnesses are basically all controlled of Justin Sun.
I don't know about you, but I think this is very bad for decentralization and call for action.
The best bet is a HARDFORK that exclude all steemit inc's and related accounts to insure a free and just environment.
Justin Sun don't care about censorship and decentralization, he cares about money and power and he is probably going to obey any of the China government wishes in regards to anything, let alone censorship.
Hardfork to STEEM CASH or other new name, since Justin Sun effectively own the name STEEM, but does he own the community?? WE decide!!
/Lasse Ehlers