Your vote, squared: not everyone's vote is equal - insight into quadratic voting and why there wasn't linear rewards in the first place
---
Research by Eric Posner and Glen Weyl into the realm of quadratic voting has shown interesting promise in corporate shareholder votes. Does quadratic voting (pre-HF19) have a place here on steem?
---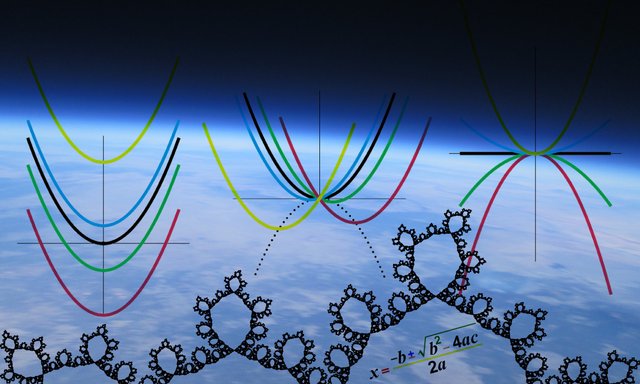 ---
With hardfork 19 right around the corner, I wanted to do a short post detailing quadratic voting and it's place here on steem and in voting in general.
Quadratic Voting is a concept developed by Glen Weyl and Eric Posner, both professors at the University of Chicago. They wrote "Quadratic Vote Buying as Efficient Corporate Governance" detailing what has been termed "the most important idea of law and public policy that has emerged from economics in the last ten years". Weyl and Eric were immediately fascinated by this idea's application to corporate governance; shareholders govern by buying votes for a price that is the square of the number of votes.
Although no voting process is perfectly efficient, there are problems with the simple one-share, one-vote, majority-wins mentality. The "tyranny of the majority" often results when a large number of people only care very little about an outcome overpower a minority who cares passionately.
When you make people pay for the square of their vote, this causes actors with little preference to maybe buy one or two votes either way. If you are very passionate about an outcome, you are able to buy enough shares to influence that decision - although at the cost of pivotally influencing the vote against the will of many others. The increased cost of making such votes in quadratic voting ensures that voters only do this when they are very sure they are right.
Eric Posner writes in his 2014 blog post about the real value of this voting style in the terms of democratic society.
But the most important setting is democracy itself. An incredibly complicated system of institutional self-checking (separation of powers, federalism) and judicially enforced constitutional rights try to correct for the defects of one-person-one-vote, but do so very badly. Can quadratic voting do better? Glen and I argue that it can.
You can read more about quadratic voting from this interview and read Eric and Glen's paper here
---
One of the problems in steem is even though the post payouts were quadratic, giving those with lots of steem power more influence, the cost to the whales is not reflected in steem's economic model. The quadratic reward structure is explained in the steem white paper below:
In order to realign incentives and discourage individuals from simply voting for themselves, money must be distributed in a nonlinear manner. [...] Assuming all users have equal stake, someone who only receives their own vote will receive much less than someone who receives votes from 100 different users. This encourages users to cooperate to vote for the same things to maximize the payout. This system also creates financial incentive to collude where everyone votes on one thing and then divides the reward equally among themselves.
It is not like voting with a high weight uses exponentially more of your vote power.
So to be honest, I was never sure what to make of this section of the white paper. I understand the motivations but not necessarily the implementation. Some of the clear problems are that users do not have equal stake and that the system is operating far from equilibrium. The incentives to cooperate around certain posts is painfully obvious however. This is seemingly designed almost entirely to prevent the issues with everyone self-voting; an issue that might not even be proper to address.
Given the complexity of steem's economics, it will really be interesting to see how the community reacts to the changes in HF19. I am mostly in favor of both linear voting and the extra power; I hope to see more quality content rewarded properly. We are learning a lot as a community how these untested economics work at scale in the real world. - this is not the final implementation. Remember MySpace.
Stay decentralized,
Kyle