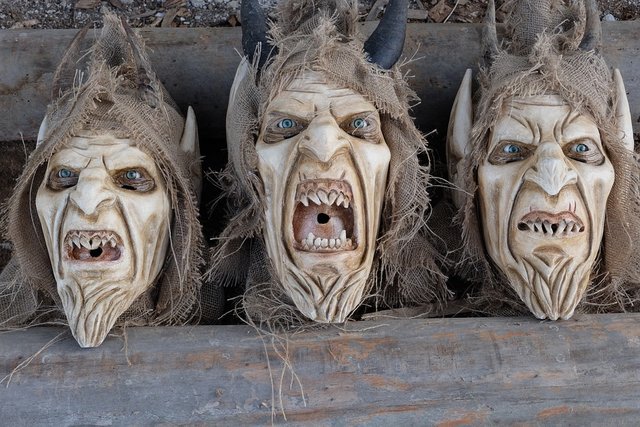 Helmut Fuchs was still not satisfied with the titles proposed to him by the resourceful old ladies. He screamed and waved furiously with his hands.
Or maybe he wants to buy a ticket, Mrs. Lodziu?

No, I was already showing him, then he was so angry.

I don't know anymore.
At that moment Helmut reacted instinctively. They don't want to give him, he'll take it by himself. He grabbed the window sill with both hands and squeezed his bald head into the hole.
What! What's here! - Mrs. Lodz was torn apart, instinctively pushing the intruder out of his place of work.

This is a boor one! - Mrs. Stenia shouted. - Take your head, gobblets!
Helmut Fuchs found out on his own skin how dangerous a woman's handbag can be, especially when thrown in an assault by an experienced hand. A pensioner chopped in his back until he spit out the air, pulling himself backwards with a reflex. Of course, he hooked his forehead against the edge of the window, but the blow to his back did not happen again.
Enough of that! Mrs. Lodz shouted. - Get out or I will call the police!
Helmut, although he instinctively felt the danger, was not used to giving up too easily. Not being able to get inside through a window, a kiosk went from the side and grabbed the door, which (surprisingly) was open!
Where? - Mrs. Lodz was torn and poor Mrs. Stenia jumped out of impression on the heels.
Helmut had to act quickly, the nerves, sharpened to the impossibility, immediately noticed the newspaper they were looking for. The German even kidnapped her from the shelf, throwing a two-piece coin on her knees, a fossilized woman with horror. Not waiting for further developments, he ran out of the kiosk as if Teufel[1] was chasing him and chased him in front of himself.
– A! - Mrs. Lodz quickly recovered the resonance. - Mrs. Steniu! He wanted to buy "Kurier".

He stole! One pig!

No, he left two euros.

A! Times four, that's all too much to come out! - a friend of kioskers was happy.

Yes, only if I settle it later! With my own money I have to contribute now, and I will take these euras.

And you know.... it will even be useful for a basket in a supermarket.

And you know that really. I'll have, at least I won't give a man on a roll like our coins....
1] German Devil.
https://pixabay.com/pl/photos/wolfgang-amadeusz-mozart-celnej-1086083/