The Number One Fix to Improve Steem's Chances for Mainstream Adoption
Meow. Here's a story.
@trafalgar is one of Steem's larger investors that actually bought into Steem with their own money. Maybe about 600,000 Steem Power in bulk when they started off a user like the rest of us, testing Steem as a social content platform. You can't get more skin-in-the-game than that.
They have been complaining about Steem's voting problem ever since figuring out Steem's sad state of affairs, which is where we are nearly at now when more and more users start clawing back most of their votes which is not quite social. The symptoms of it are all around us. Regardless, they've even created pure self-voting accounts to join the race to keep up and ironically, adding more to the problem.
"As I've argued before, this is not a problem of individual misbehavior or bad culture or inability to discover good content or bad ui etc. We've just got a flawed economic system that provides the very action we don't want with the highest rewards."

"And realizing the fact that if all the stakeholders behaved contrary to their direct economic interest it'll be better for everyone including themselves is not a solution. No individual stakeholder can entirely trust the voluntary generosity of other stakeholders. And the only way to defend your own stake is to contribute to the very behavior that's making it worse for everyone."
It's clear they don't like doing it, and would rather much prefer the economic incentives change so that they could start voting more on other better contributors besides themselves. It's just common sense. In all likelihood, there are certainly many users out there that contribute to the platform more than ourselves.
Why focus on being a social content platform?
Given that Steemit is unlike Reddit with its novel use of currency, we can expect that it's also unlikely to function close to the social content platform that we know and love. It's somewhat a different beast. But we'd want to follow a proven path and evolve from there. It's a sound strategy.
But what use will a Reddit-like platform have anyway if it distributes currency? Well, it maintains an engaged community, a community that gets paid for their contributions. So unlike Reddit, Steemit could sustain and grow autonomously with its own community and economy, thereby becoming a blockchain of opportunity of sorts.
But for this to happen, the money aspect really has to be managed to at least maintain some form of Redditness - a social content platform that works.
So with Steemit, are influential voters voting others more freely than themselves, given there's money involved? At the time of writing, it has been proven that it's an activity that's reducing over time under Steem's current economy.
This is why we need to understand the counter-productive activities that arise when money is involved in such a platform so that we can begin tame its side effects via economic designs to actually enable a social content platform. To do that, we would need to minimise the trolley problem in design as presented in my previous post.
There is no problem with profit-maximisation.
The problem is really just the abysmal alignment of incentives that is turning Steem into an economy that rewards the most counter-productive elements of the platform more than it should. Nudge profit-maximisation into a direction that benefits the platform instead.
It has all been reasoned out very well, in my opinion. Here's what @trafalgar mentioned recently:-
"I still believe with the right economic adjustments, we can make desirable behavior provide competitive or even superior returns to the problematic profit maximization behavior we have currently. Something like 50% curation, modest superlinear (which would incidentally solve most of the spam problems we currently have as well) and increased downvote incentives would be a good rough guide."
As simple as that. For the meatier version of @trafalgar's reasoning, check out this link: https://steemit.com/steem/@kevinwong/time-to-wake-up-and-fix-steem-s-voting-problem#@trafalgar/re-kevinwong-time-to-wake-up-and-fix-steem-s-voting-problem-20180525t145649133z.
It also pays to note that he's not the only one. Many have complained along the same lines for a much longer time, like @ats-david.
Never been so flabbergasted.
So I'm quite surprised when I found out almost no developers and top witnesses were taking @trafalgar's suggestion seriously as they seem to have rambled on about it for the past year. You're getting actual feedback from the wiseguy who's exploiting the bejeezus out of your system in broad daylight (albeit in good taste when compared to others, in my opinion), have decent suggestions to improve things, and nobody's feeling the urgency in doing something about what he's saying?
They and many others have been giving feedback that Steem's economy is currently paying out $1000 everytime people take a dump on the streets, yet somehow the focus is on building skyscrapers to attract tourists to shitcity 2020?
Don't get us wrong, we love SMTs and all those wonderful ideas that are coming in and inspiring people the world over. Even I'm working to get app developers into the idea of SMTs. But @trafalgar's suggestion is something that seems to require the least effort with a very high chance of immediate improvements. It's so bleeding obvious and non-trivial once you think about it. Why not try?
Steem is a lot of things.
But first and foremost, it functions best and may have the best chances for mainstream adoption through its social content platform. Steemit has been slipping off the web ranking over the past year because it's just not working out at the moment. Anti-social activities are now getting the highest rewards.. on this platform that could very well be popular if it's actually works like a social content platform.
We've tried n2, we've tried linear. Now it's time to try something in-between, along with some minor tweaks derived from the input of dedicated and experienced users. Minimise the trolley problem. Tame the counter-productive side-effects of money in order to produce the world's best incentivised blockchain-based public content platform.
Planet Steem may have been orbiting too close or too far away from the Sun all these while. Let's continue to look for the region where it'll flourish.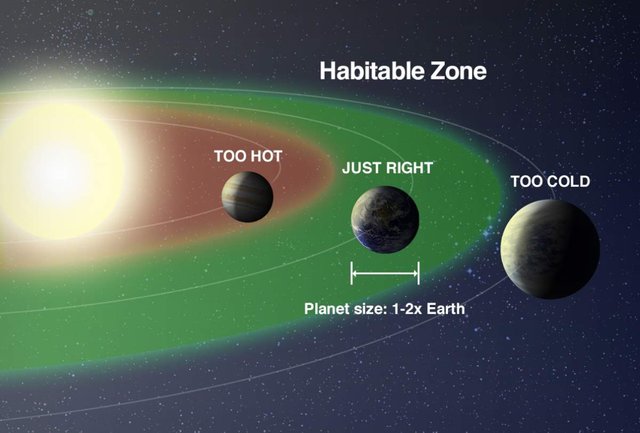 Image source: https://ourplnt.com/nasa-announces-10-new-earth-sized-planets-orbiting-in-habitable-zone/habitable-zone/
---
cc: @ned, @andrarchy, @gtg, @jesta, @roelandp, @timcliff, @good-karma, @ausbitbank, @thecryptodrive, @someguy123, @aggroed, @clayop, @lukestokes, @smooth, @netuoso, @blocktrades, @anyx, @jerrybanfield, @curie, @pharesim, @followbtcnews, @xeldal, @pfunk, etc.
We're convinced that this is the best move for Steem at the moment. It'll be a huge mistake to just leave this unattended until SMTs and communities. The problem will still linger around.
---
Let's do something about it.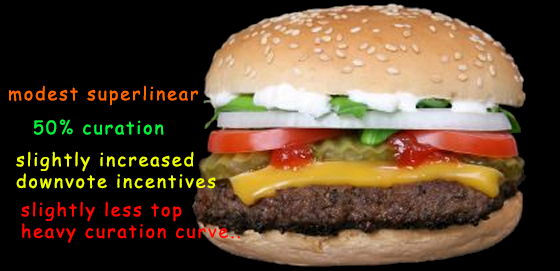 Resteem and upvote this burger!
(Or post up your own opinion burger)
(I'm seriously getting sick of rambling)