You are viewing a single comment's thread from:
RE: "Decentralized" YouTube Alternatives on Steem? Nope, Not Yet | A Detailed Look at 3Speak and Dtube
@starkerz there are a 145 comments here discussing ideas.. instead of just upvoting the two that acuse me of trolling or to "not question a start up" essentially using your stake to twist the narrative in comments .. perhaps you could address the actual issue at hand, or maybe just change the damn faq already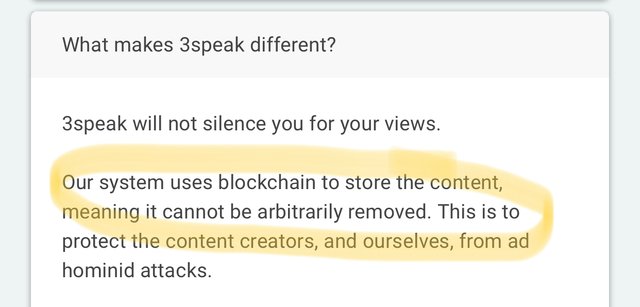 Show me where anything I've said is false. It's simple - improve the communication coming from your project so it's not misrepresenting what it actually does.
As I've said repeatedly in comments below, I'm a fan of the project and what it's doing and also don't think that it has to be decentralized or stored on chain.. but it sure as heck shouldn't be represented as such, when it's not.