After getting some great news for steem the other day, we got some not so great news shortly after.
After seeing this on the website of Huobi: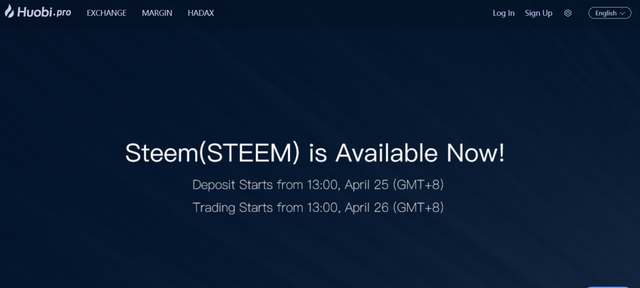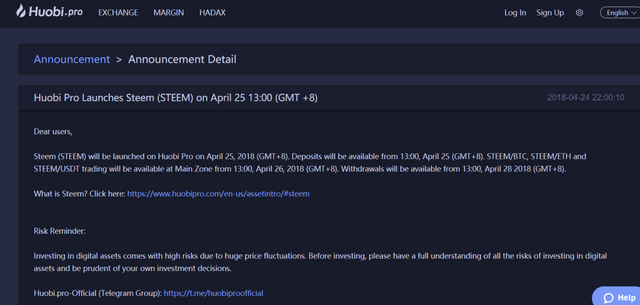 We all celebrated and watched the price of steem go up 30% in a matter of a couple hours.
Then shortly after, we were gifted with this little update: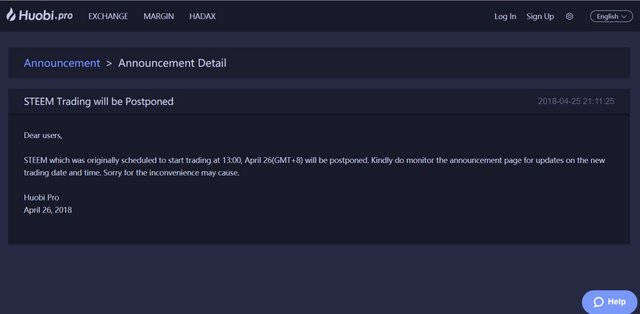 Ugh. Talk about a kick in the shorts!
The price of steem followed suit as it retraced about 80% of those initial gains we saw on the steem listing announcement.
Just in the nick of time!
Then, just when things looked like they might be getting a bit bearish for the price of steem we got another update from Huobi, and this time in the form of this: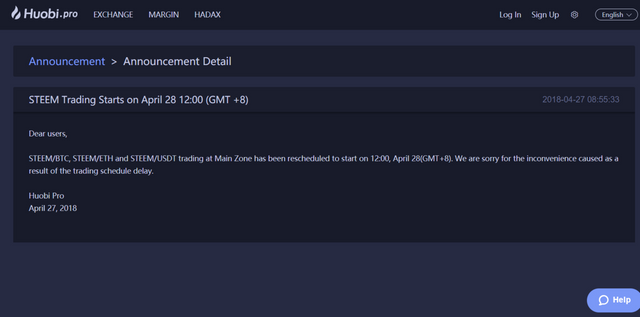 Yes!
Turns out the postponement was not for very long at all.
Best of all, the price of steem has responded favorably as well.
Check out the chart: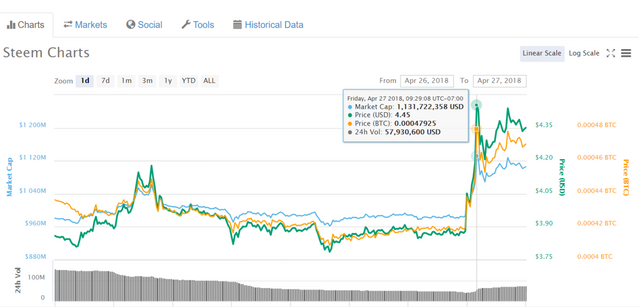 We are almost right back to where we were yesterday on the initial listing announcement.
Steem will officially begin trading over there tomorrow at 4 pm EST.
Will we some some follow through of the recent bullish price action or some profit taking?
We will know for sure in about 24 hours.
Stay informed my friends.
Follow me: @jrcornel