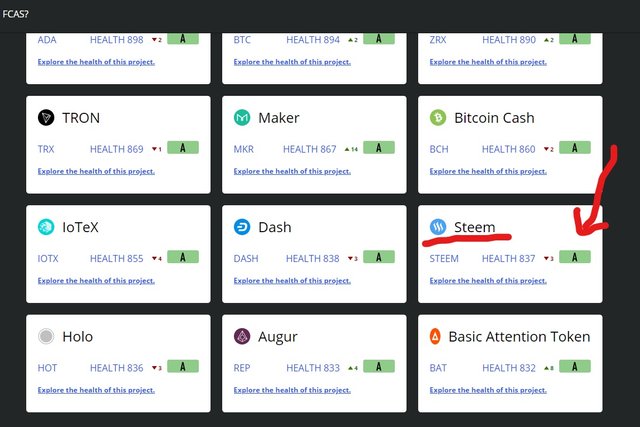 The price of steem may not be seeing any love yet, but some of its ratings are...
In news put out today by the steemitblog, it was revealed that Flipside Crypto bumped its steem rating up to an "A".
That development can be seen here:
https://steemit.com/steem/@steemitblog/steem-fcas-score-upgraded-to-a
A full list of the Flipside ratings can be seen here:
https://app.flipsidecrypto.com/fcas-scores
This is a big improvement over Steem's rating previously.
Do you remember where it was before?
I will help you out...
https://steemit.com/crypto/@jrcornel/coinmarketcap-soon-to-show-letter-grades-next-to-each-crypto-project
It had a "C" rating before and some 73 projects received a better rating.
Well, not anymore!
Steem is now receiving the highest letter grade behind "S".
Feel free to go to my link above or the Flipside website if you'd like to learn more about the letter rankings.
This is a very good thing as the entire crypto market is set to rally.
My expectation is that many new retail investors will likely be coming into the market into the market in the near future and some of them will check these ratings as they decide where to invest their money...
Steem moving from a "C" to an "A" is possibly very significant in deciding whether steem receives their investment dollars or not.
Great job Steemit,Inc!
Stay informed my friends.
-Doc