It's too bad those rumors weren't true...
To really drive home exactly how big of a deal it might of been for steem to have struck a partnership of some kind with Samsung, take a look at the recent price action of ENJ.
Here's the chart: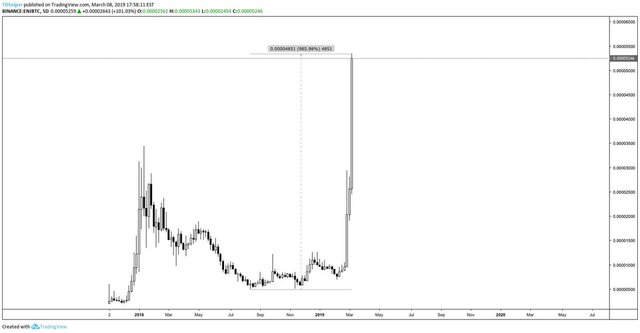 (Source: https://twitter.com/TradersDungeon/status/1104154683365560320
It's up 985% since prices bottomed in November of 2018.
985 freakin percent!
The ENJ crypto wallet turned out to be the wallet of choice for Samsung when they launched their Galaxy S10 phone that supports several cryptocurrencies.
Wouldn't it be nice to see the steem chart do something like that?
Well, we have the blue print now...
All we need to do is get steem partnered with Samsung or some other major tech conglomerate and it is moon time for steem.
There has got to be some tech company that would be interested in collaborating on something!
Now we just gotta find em...
Stay informed my friends.
-Doc