Steem Authors Get an Epic Pay Raise with SBD = $10+ USD!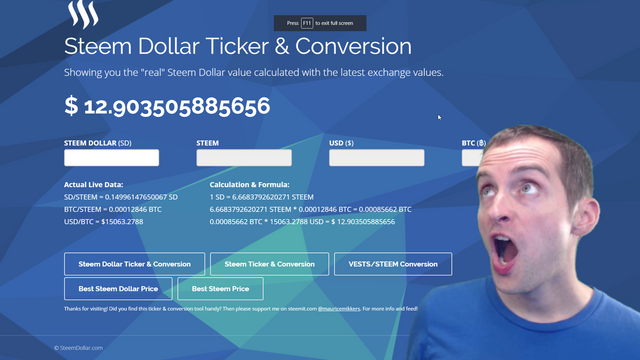 Sell each Steem Dollar for $10+ USD today! Authors selecting 50/50 payouts earn 5x extra per post versus powering 100% up! Would you read this post because it will show the easiest way to change SBD to fiat currency like USD and provide relevant cryptocurrencies updates related to this new opportunity?
Warnings and Updates!
---
Best Method to Cash SBD Out Fast?
---
The easiest way to capitalize on Steem Dollars being more than $1 is to check the rate on the market at https://steemit.com/market because we can often buy more Steem this way immediately and then power up. As we can see today, $1 SBD will get more than 5 Steem. Over the last two months I saved up thousands of SBD on rewards from posts as the price was near $1. As the price has continued to go up, I continued to buy Steem and powered it up.
To check the prices, I like http://www.steemdollar.com/sd_index.php. Thank you to @mauricemikkers for making one easy interface for us to see Steem and SBD on multiple exchanges.
What follows is a tutorial I hope will be very useful to show exactly how to get the SBD into "real money" in our bank accounts fast as I have done the last two days! The idea is to send to an exchange to convert Steem Dollars to BTC, ETH, or LTC which can then be easily sold into USD, EUR, and other fiat currencies on any of the exchanges I list at https://steemit.com/bitcoin/@jerrybanfield/8-digital-currency-exchanges-with-usd-to-bitcoin.
Yesterday I sent SBD to Bittrex, sold to Bitcoin, withdrew to Coinbase, sold BTC to USD on gdax, and then withdrew USD on Coinbase to my bank account which took about an hour from start to finish. Currently Coinbase is putting the money in my bank within a business day or two of withdrawals which is awesome. While I will show the highlights from this method first, I recommend using the second method that I used today because it is much faster!
Advanced + Best Price: Steem to Bittrex
---
While this method is effective often for the best price and I used it yesterday, the second method after this I show is much easier to use! To begin with the Steem to Bittrex to Coinbase to bank account method, I first redeem yesterday's rewards for which I am very grateful!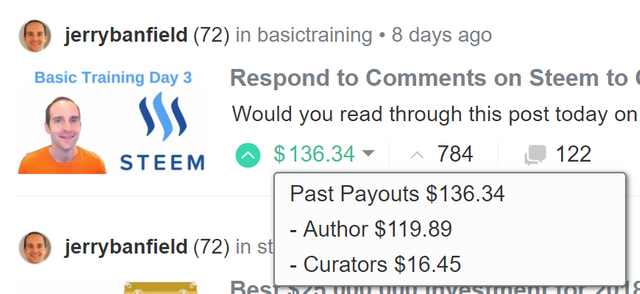 Next transfer to Bittrex and sell for BTC.

Then withdraw to my Coinbase wallet.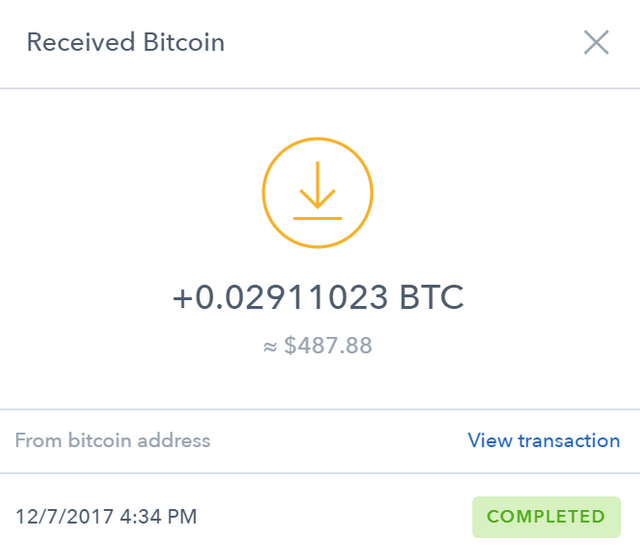 Finally I sell to USD using gdax with no fees and withdraw to bank account.
While this method was effective, it took about an hour and hit me with a 0.001 Bitcoin fee which is currently about $15. The method I used today worked a lot better!
If you would like to join Coinbase to change USD, EUR, or other fiat to BTC, ETH, and LTC, would you please use my link at https://www.coinbase.com/join/53f220834b1a7fd652000013 because we both get $10 when you buy or sell your first $100 of cryptocurrency?
Best Method for SBD to USD?
---
Here are the steps to make the transaction from SBD or Steem easy to USD or other fiat into a bank account! Enjoy the full tutorial below this summary!
Prepare the transaction on @changelly by entering the cryptocurrency to send and receive in. If you have not used Changelly before, would you please try it and sign up with my link at https://changelly.com/?ref_id=ab94a1030fc5 because Changelly is kind enough to give me half of the 0.5% commission charged on the exchange which I then use exclusively for giveaways? Thank you to the 111 registered users signing up so far producing 0.005214 BTC in commissions which will all go towards a giveaway on Steem!
Enter the BTC, ETH, or LTC wallet address to receive the output of the transaction.
Send Steem or SBD to @changelly with the memo included.
Wait while the exchange takes place which generally is 5 to 30 minutes.
Receive the payout in Coinbase or another wallet with the ability to exchange to fiat such as Bitstamp.
Sell to fiat on gdax.com for no fees on Coinbase or on Bitstamp just place an order for a small fee.
Withdraw fiat to the bank right away or hold it if trusting the exchange for instant access to buy in on a dip!
Steem/SBD to Changelly!
---
Here are the pictures showing how I did each step of this today! Thank you for the 62 SBD in author rewards that made for a crazy payout today! Every day my upvote pays out 50+ SBD along with 50+ Steem power which means currently I am giving out to followers about the same as I receive each day in upvotes!
Prerequisite: SBD Rewards to Redeem
---
SBD are only created from author rewards. Post once each day on Steem and follow the suggestions at http://steem.guide to make the maximum contribution to Steem as an author and therefore to maximize rewards.
Here is where I started this process today in the wallet at https://steemit.com/@jerrybanfield/transfers where I clicked redeem rewards.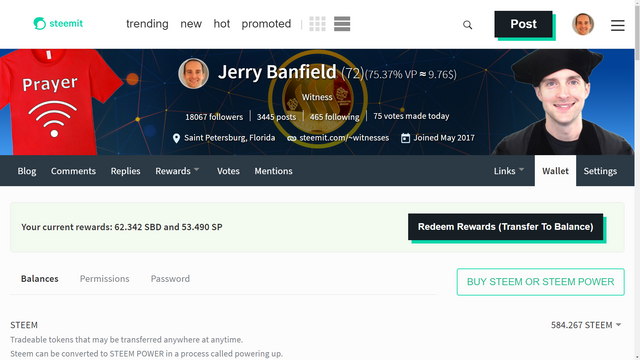 Prepare to Transfer
---
In the wallet, go to SBD and click transfer to be ready to make the exchange.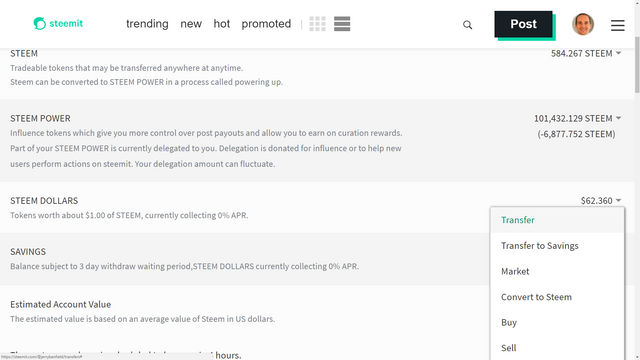 Shop Rates on Bittrex, Changelly, and Blocktrades
---
Exchange rates fluctuate every second. I checked what rates I would get on these three websites!
First, https://bittrex.com usually offers the best rate but is the most challenging to use and has a big withdrawal fee for Bitcoin. I enter in my SBD, pick a rate in the spread, and see what I would get.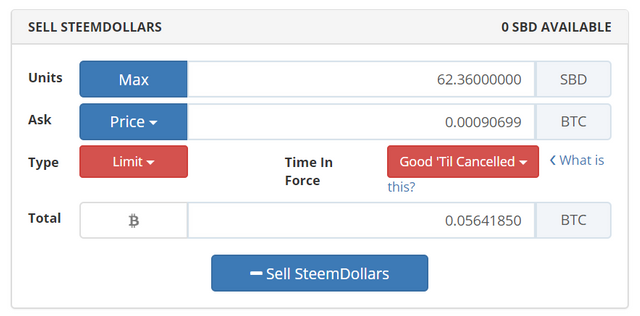 Next I check https://changelly.com/?ref_id=ab94a1030fc5 because the rate is often the best there with only a 0.5% fee which is $5 on every $1000 and on any referrals I make half of that fee although not on my own transfers. Changelly also has no additional withdrawal fee and can go directly to ETH or LTC often for no extra cost.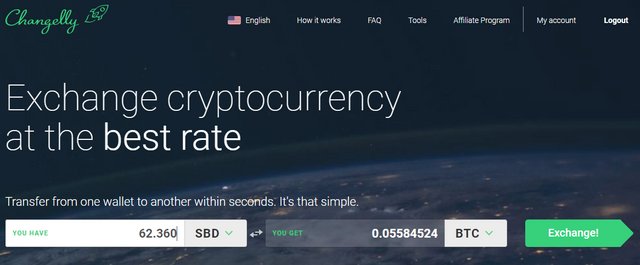 Then I check https://blocktrades.us because @blocktrades is consistently the very fastest way to exchange and uses a complex pricing algorithm which usually means a higher price but sometimes lower and once this year even below the price to buy! For those of us most impatient and anxious about the transaction going through, use @blocktrades.

Choose Payout Cryptocurrency
---
With Bitcoin, Ethereum, and Litecoin all having different networks and prices, for the very best experience we can pick which one of these to send to our wallet on Coinbase or Bitstamp or other fiat exchange. After checking all my options, the ETH payout looks the best for speed, smallest transaction fee, and best conversion rate.
Verify Transfers Outbound
---
This little step can save a LOT of heartache! Whatever exchange we choose to use, in addition to checking the deposit instructions from the exchange, MAKE SURE the transfers are going OUT prior to submitting because this shows the wallet is active.
Here are the links:
@bittrex: https://steemit.com/@bittrex/transfers
@poloniex: https://steemit.com/@poloniex/transfers (NOT GOING OUT)
@changelly: https://steemit.com/@changelly/transfers
@blocktrades: https://steemit.com/@blocktrades/transfers
Search for "transfer" to see how long ago the last transfer out was relative to receiving. If a lot of receives happened since the last transfer like on Poloniex, DO NOT deposit regardless of whether there is a warning from the exchange. On @changelly, I notice the last transaction is a transfer which means I should be good to go to send my money and get a payment out.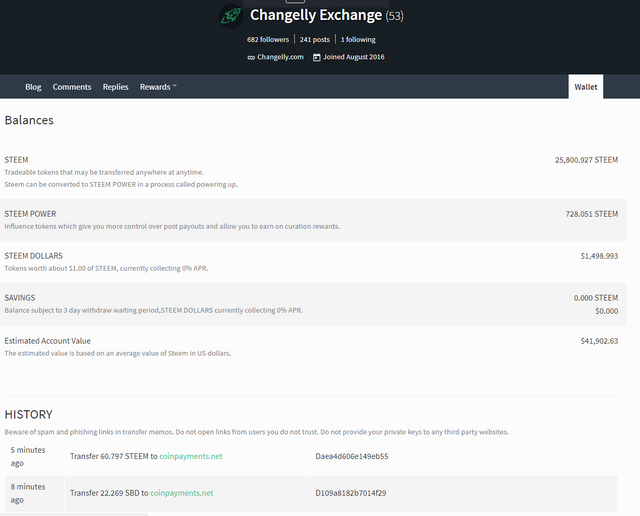 Begin Changelly Exchange
---
After clicking exchange:

Grab the deposit address from Coinbase or Bitstamp or the wallet.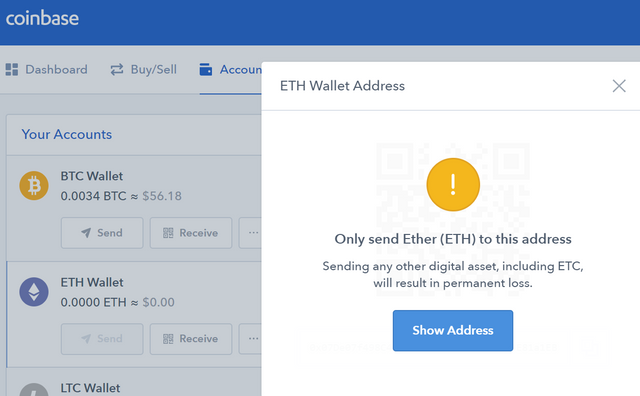 Using Ethereum, it looks like this.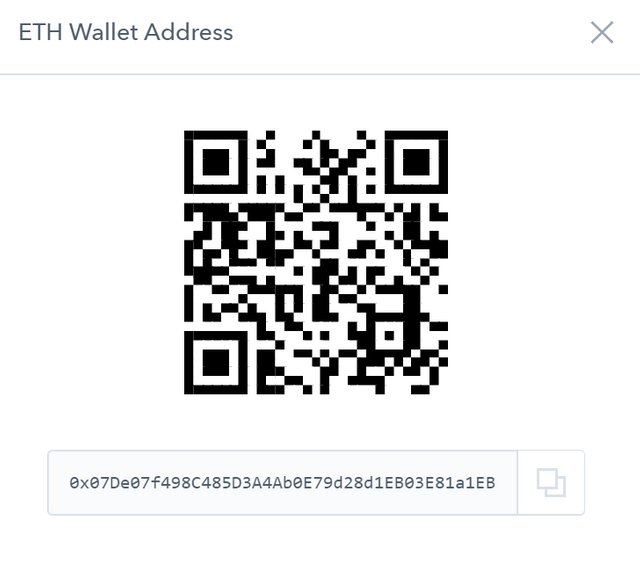 Enter the ETH wallet address in Changelly.

Confirm transaction start.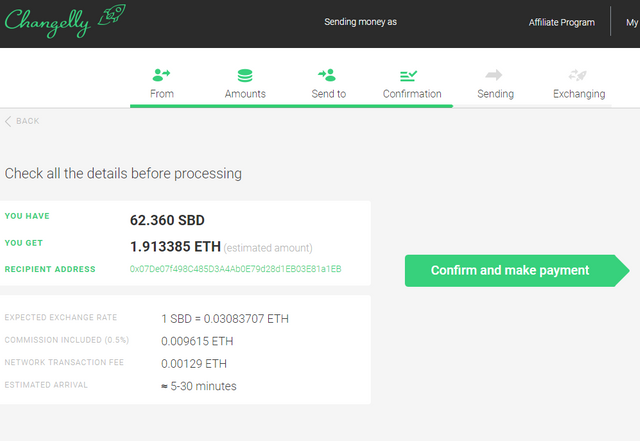 Send Payment
---
After confirming the details of the transaction, Changelly provides an address and a memo to send to like this.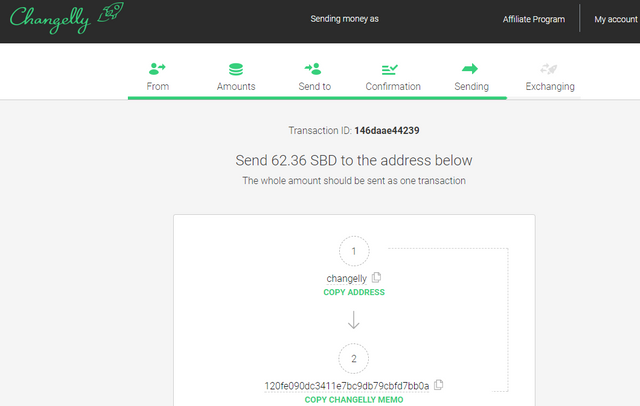 In the wallet on Steem, copy and paste exactly or risk losing everything. Test with smaller amounts first :)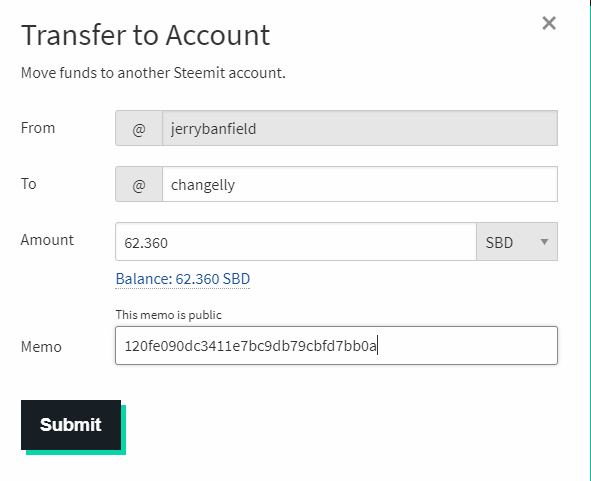 After sending, check @changelly: https://steemit.com/@changelly/transfers to verify the send went through.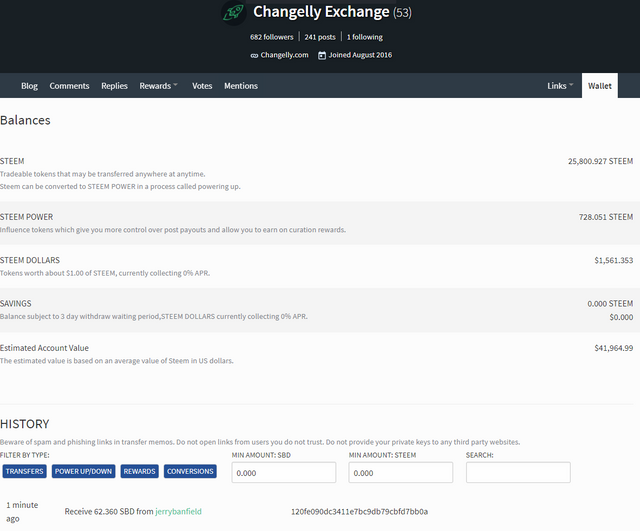 As soon as Changelly has payment, the transaction processing screen comes up. I start a timer here to show how long this takes after payment to help with anxiety.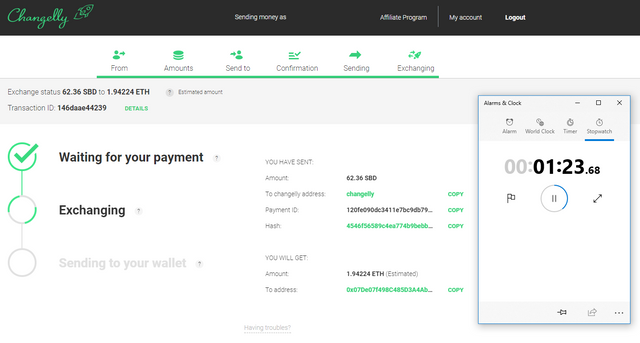 In 4 minutes, the payment changes to exchanging.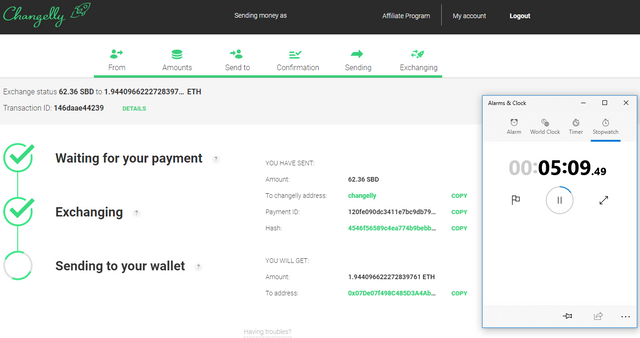 Less than 1 minute later the transaction shows in Coinbase!

View transaction details with the link to see confirmations.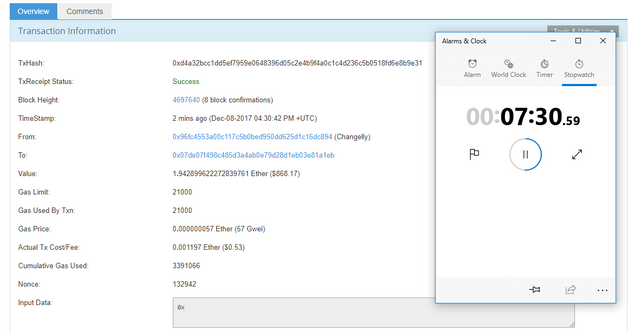 In 11 minutes, the exchange is complete on Changelly's end.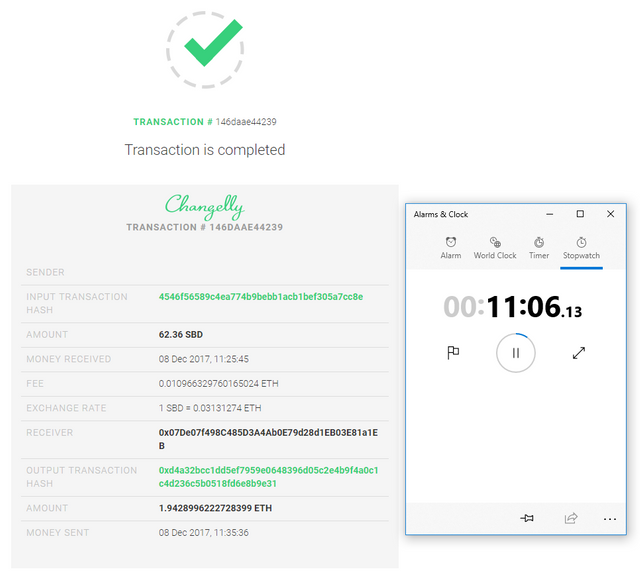 Coinbase takes an additional 8 minutes to confirm before I can transact with the Ethereum.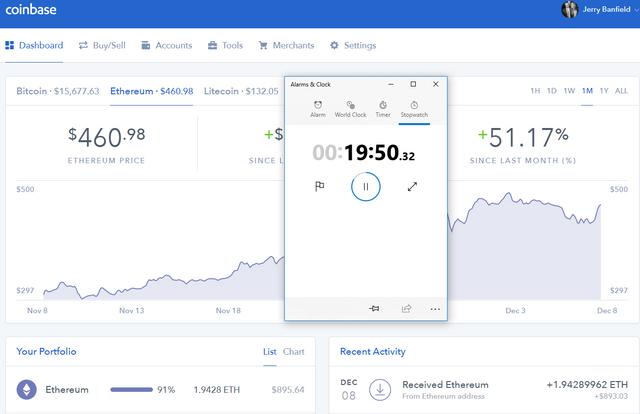 Change to Fiat with 0% Fees on Gdax!
---
Yes we are reading that correctly that USD and EUR can be exchanged with zero fees at https://www.gdax.com/ with Bitcoin, Ethereum, and Litecoin! To get 0%, make sure to place a limit order that does not instantly exchange but instead goes to an open order as shown here. All buys and sells on Coinbase go to gdax.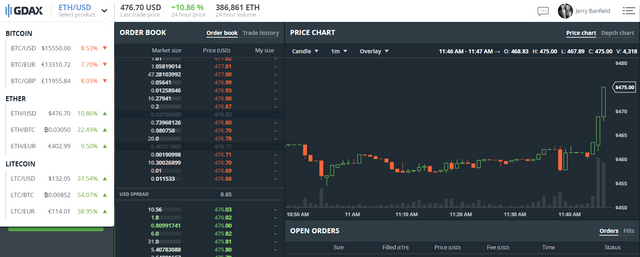 For the full tutorial on this read https://steemit.com/tutorial/@jerrybanfield/1-coinbase-tip-transfer-wallet-funds-to-gdax or watch the the video below!
Meanwhile, here is the quick version! First, deposit from Coinbase to gdax.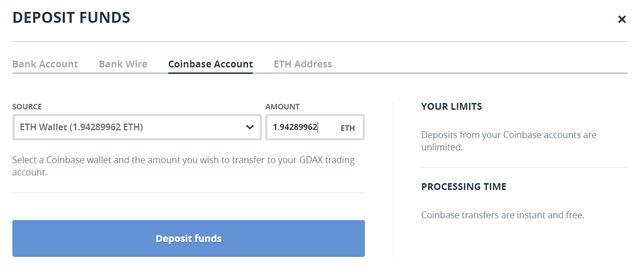 Next, place a sell order for the most speed at the lower most price in the red. For buying, use the highest price in green. For an immediate transfer, just use a market order for a small fee of 0.25%.

Check the balance after the trade goes through or cancel the order if the market moves away from the order.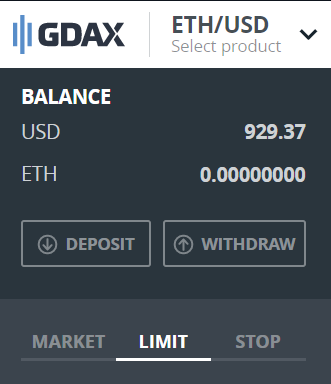 Withdraw back to Coinbase on gdax.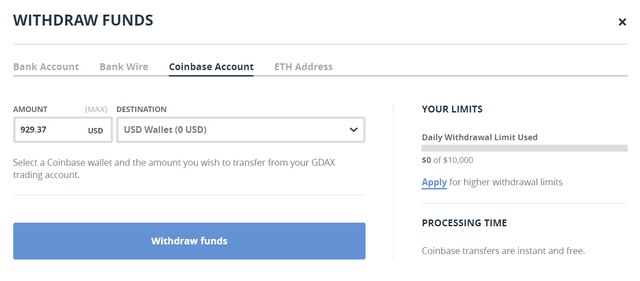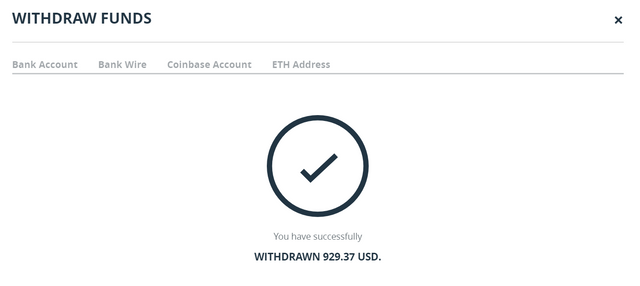 Switch back to Coinbase and view transactions.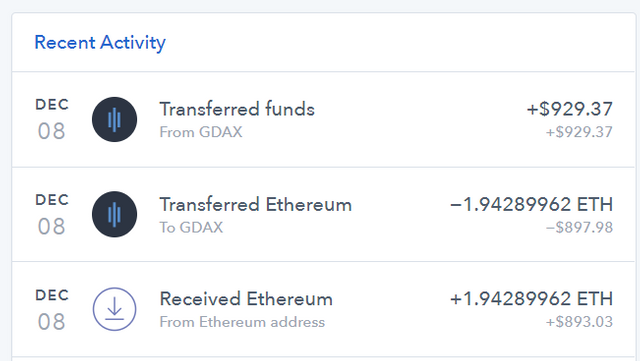 Withdraw to Bank Account
---
Everything we do with cryptocurrencies is based on the assumption we can withdraw to "real money" in our bank accounts.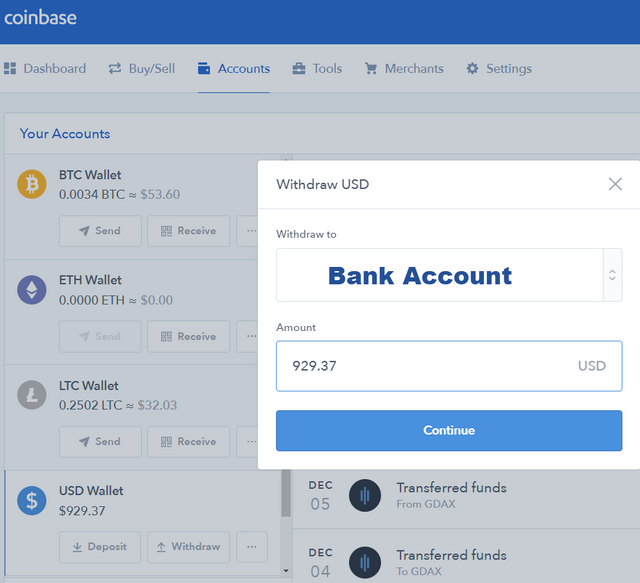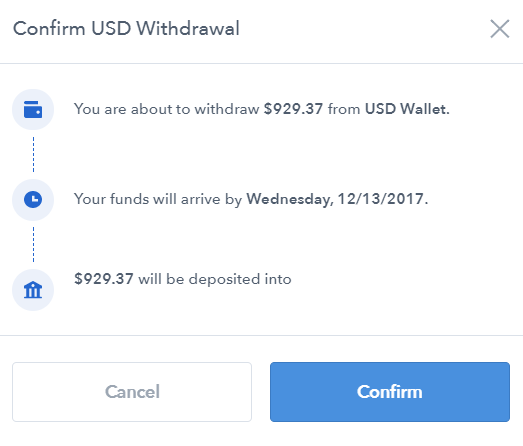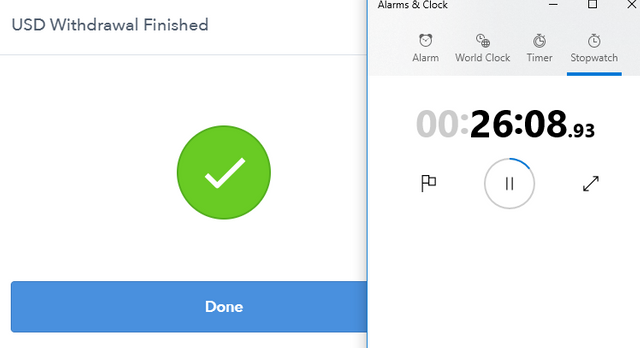 In 26 minutes from the time I sent, the entire transaction is completed with only a 0.5% fee from Changelly which in this case was lower than the BTC fee I would have paid. Ethereum also pumped a little bit between when I started the exchange which led to an insane payout of $929.37 from 60 SBD paid on this post I did a week ago which showed author rewards of $124.69 on the payout with half in SBD.
Adding to Quickbooks Self-Employed
---
The final step for me is to track this as income to report on my taxes using QuickBooks Self-Employed. If you would like to join me in using this online accounting software, would you please use my link at http://fbuy.me/dGXHJ because Intuit will give you 50% off and give me a $30 gift card that I will then regift to a family member or friend?
To add this to taxes, I put in the final amount I withdrew to my bank account as earnings and note how I exchanged it if deeper record keeping is ever necessary.

Preparing for Success on Steem
---
While some might call this luck, I also note the preparation involved in being ready for this luck which included everything in http://steem.guide summarized as:
Investing everything I could in Steem by selling all my stocks and bonds and other cryptocurrency investments.
Getting criticized by myself and hundreds on YouTube for not just holding Bitcoin and selling the Dash I used to buy into Steem.
Making hundreds of original posts on Steem and giving up posting on my blog at https://jerrybanfield.com which has over 500 posts already.
Filming about a hundred videos about Steem on YouTube at https://www.youtube.com/jerrybanfield and losing a lot of my audience with my all in on Steem strategy.
Advertising the posts and videos about Steem to over 18 million people on Facebook, YouTube, and Google.
Responding to 3,000+ comments on Steem in six months.
Upvoting others about $100 a day and then earning about the same on my posts.
I am very grateful for this crazy payout today on one post as a result of the SBD price explosion! I hope this inspires more of us to prepare for the great days on Steem as I was ready for this one today. I hope this tutorial I have provided makes it easy to go through the process of cashing out a SBD and Steem into USD or other fiat currency.
Thank You for Reading!
---
If you found this post helpful on Steem, would you please upvote it and follow me because you will then be able to see more posts like this in your home feed?
Love,
Jerry Banfield
Shared On:
Our Most Important Votes on Steem are for Witness!
Would you please make a vote for jerrybanfield as a witness or set jerrybanfield as a proxy to handle all witness votes at https://steemit.com/~witnesses because 100% of my witness earnings pay for ads that will help promote Steem for years? Thank you to the 2200+ of us on Steem voting for me as a witness, the nearly 1 million dollars worth of Steem power assigned by followers trusting me to make all witness votes through setting me as proxy.
Let's stay together?
Okay this is really the end of the post I am finally done now after 2,999 words.