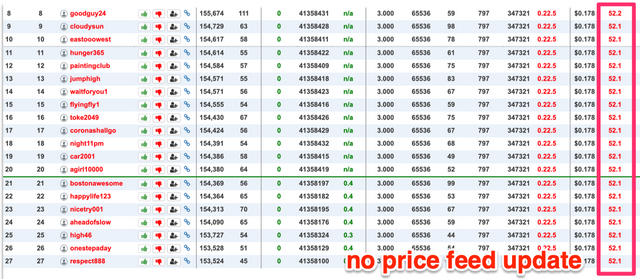 Let's forget for a while about the political war, and other money-related shit... just focus on the purely technical aspects. As you probably know, or should know, Witnesses are the foundation that keeps Steem blockchain up and running. Every Witness has a responsibility to run and secure "witness node" (steemd software running), and among others, every witness needs to update price feed to keep the correct ratio between STEEM and SBD and avoid market price manipulations. Every Witness should push the price feed at least once a day, but the vast majority do it a lot more often ...
The new actors completely don't give a shit about their responsibilities... all of them, 53 hours with no price feed update...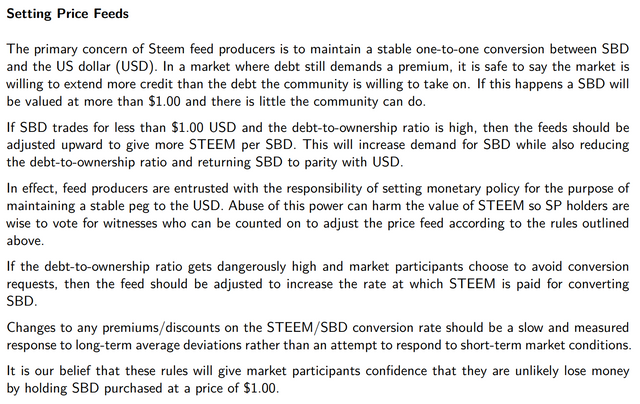 https://steem.com/steem-whitepaper.pdf
Please remember that when you vote.
---
If you want to vote for me as witness, please click here, or use Steemit page. Thank you for all your votes, for those I got, lost, and will get. ;-)