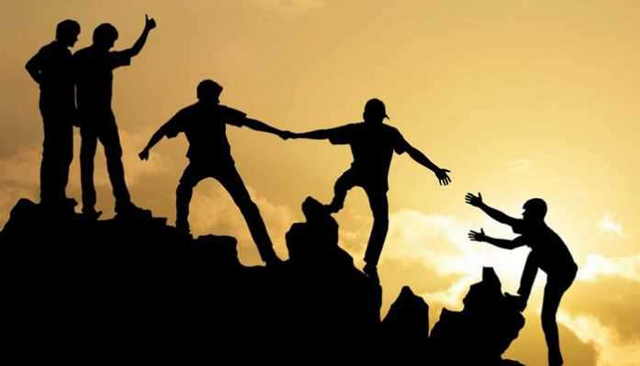 Dear @steem-bountiers
after an almost one month of work in China, i am back to Poland and i can again be connected with the world as before.
In the main time i am looking a very nice initiative of my best Steemit friend @crypto.piotr to support the Steemit community finding who deserve to get some delegation from who can give it.
Now my situation is totally different than 4 months ago, when with my low SP i was not able even to use freely my account due to less of RC.
I can understand the feeling of who wanted to be active member and frustrated when cannot be and in the same time some whales say that you should invest your money on it instead to beg help or cry.
Luckly i am not interested to have just a business place in Steemit, if i would be that i was already ruined when price of Steeem was 20 time than now.
So i am happy that in Steemit there are people like @crypto.piotr which are giving their best to make this social network a popular social and not elite place like most of whales wanted.
I cannot believe in my eyes when i could see some of them even attack Piotr because he is trying to promote this service, soem of them write a post that he could be a scammer, how people can be so stupid??
Anyway i saw a lot of people answer to this poor woman defending Piotr to the radical chic attack.
So i would like to say thank you to those users who gave me some of their SP to help me to develop:
@crypto.piotr
@boxcarblue
@majes.tytyty
@devann
These users gave us some of their SP and we must deserve their believing on us, what do you propose?
Please make the comment to get the bounty!
I always support my beloved community of @steem-bounty.
Join the Club!
We have built a new service that will help you get upvotes using your own SteemPower.
Check out how it works and sign up here: https://steem-bounty.com/services/vote-club
Put a bounty on it
Make money and win bounties or Increase engagement using bounties:
www.steem-bounty.com
Please vote for our Witness
Thank you very much for your attention and we hope you will vote for steem-bounty as witness!
In order to do so you can go to:
https://steemit.com/~witnesses
And enter the "steem-bounty" account into the text field and click vote.
Or use steem-connect to vote directly for @steem-bounty as Steem witness!