It's easy to forget the reasons why you want more steem power. It's not just about having a powerful vote either.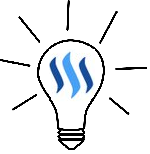 Introducing STEEM POWER
....and solving misconceptions about the importance of it.
This is what most people are familiar with:
1) The more STEEM POWER you have, when you upvote someone, the more money value you give them.
AND
2) The more STEEM POWER you have, when you cash out later and power down, the more money value you get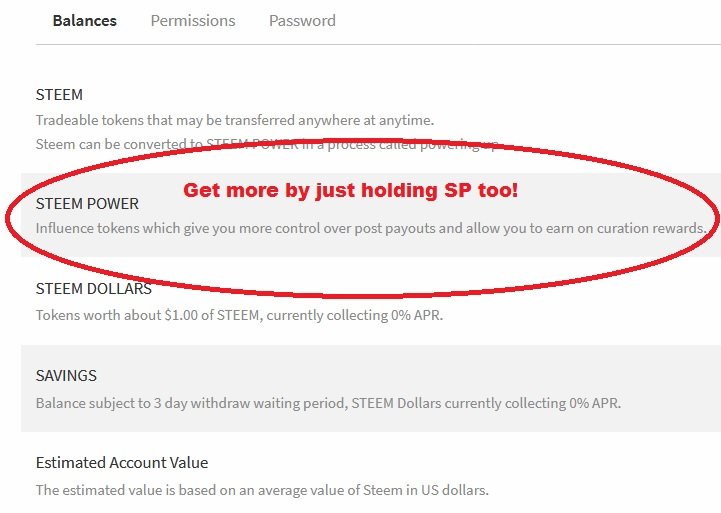 Those are both correct, but they are not the most important reasons to accumulate STEEM POWER:
3) EARN EVEN MORE FREE STEEM POWER
QUOTE July 1/2017 from @jerrybanfield "75% of Steem inflation goes to authors and curators on posts and upvotes while 15% is given to Steem Power and 10% to witnesses. This means out of the 9.26% current total inflation, about 7.1% of all new Steem "printed" is given out to users making posts, comments, and upvoting through curation. Before 16.0 the inflation went mostly to Steem power with authors, curators, and witnesses getting a few remaining percent."
Translation: Even if you did nothing each day, but just held STEEM POWER, your account would probably (and does) earn more STEEM POWER (SP) simply by keeping as much SP as you can in your account. Just watch your SP grow over time.
4) HIGHER STEEM PRICE
Holding Steem Power keeps liquid steem OFF the market. It ties it up so it can't be sold while it is earning interest payments. This makes steem less liquid, which impacts the supply, which directly impacts the price.
Lower supply of steem on market = higher steem price (so when you do sell STEEM later, you get more for it)
5) HIGHER NUMBER OF FOLLOWERS THAT WILL COMMENT AND CURATE YOUR STUFF
Everyone seems to want your upvote when you have a lot of steem power, because you have more power to direct where curation rewards go. So having some friends and followers with high SP balances helps you to earn if you are an author, poster, or commenter.
People with high SP Balance generally have a high number of followers and commenters. Look, and you will see this happening all over the place.
6) MORE RESPECT
This is controversial, but I'll say it anyway. If you have a tiny account, worth less than $100 USD your words and thoughts are often taken more lightly, than someone that has $100,000 USD worth of steem power.
This isn't always the case. However, it often IS the case. Bigger SP holders (especially whales) seem to have more attention when they post something, because everyone is hoping to be noticed by them. So there is an unspoken added respect given to them. (deserved or not)
7) BELIEF AND SUPPORT OF THE STEEM BLOCKCHAIN
Holding (and not selling) your steem power shows that you believe in keeping your investment here... That shows user and account retention. Wealth retention. Without it, STEEM would be worth $0 - the more people who hold STEEM POWER, the better. We want the majority to be holding SP, and only a minority to be powering down or selling STEEM.
So only take what you absolutely need today. Invest and keep your holdings safe in Steem Power for your future.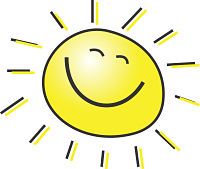 Steem Power is good. The more you have is good. When all of us do it, it's good.
So learn to love your steem power, and get more of it!