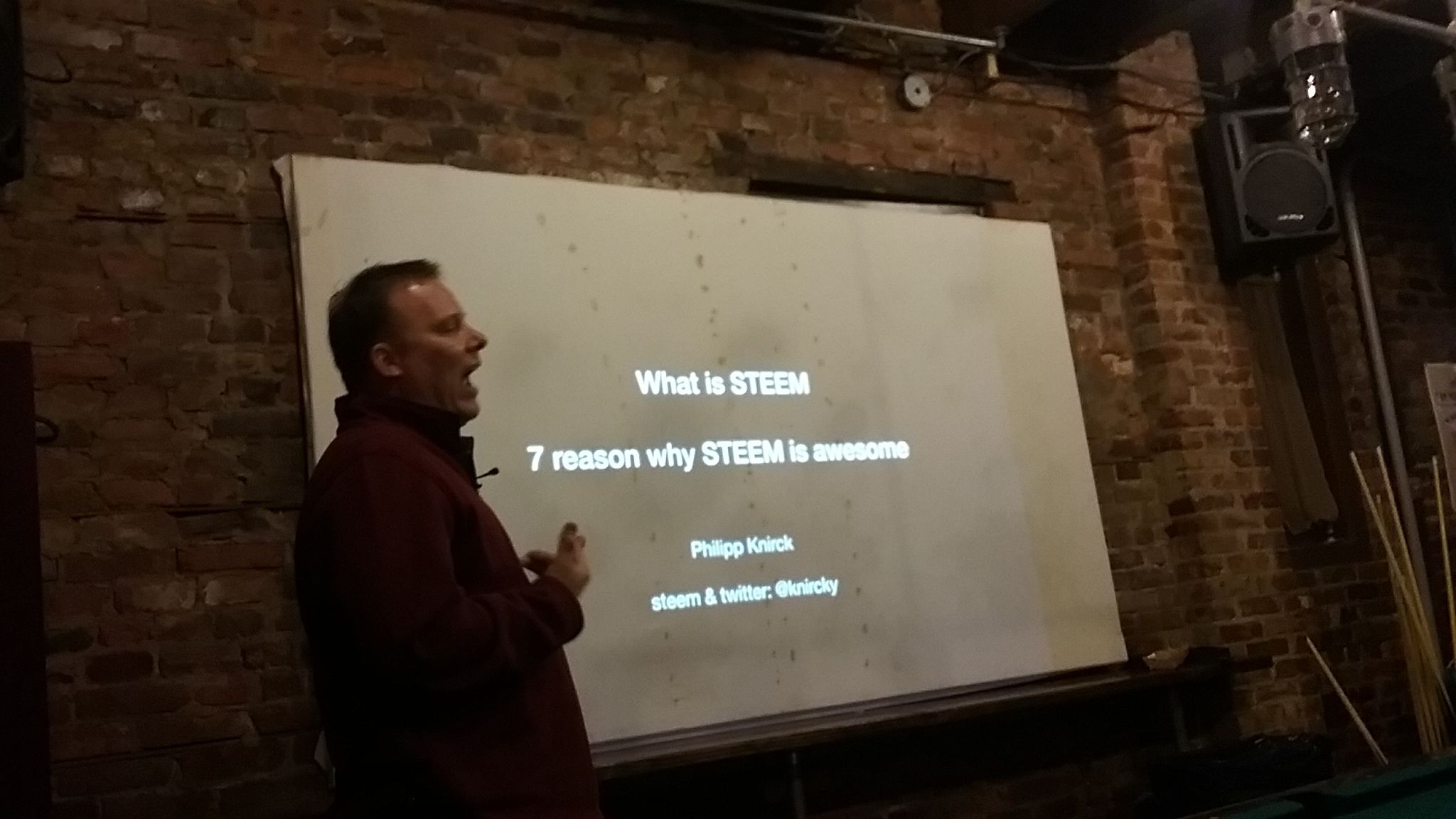 So just a few days ago we had our second monthly Steemit meetup at the Institute Bar here in Philadelphia, and I'm proud to say it was a great success!
Unlike the first meetup, which was a general meet & greet without much structure or agenda, @knircky, @yabapmatt, and I all worked together to create a program that would appeal to wide audience. And between the great presentations they did and the discussions that followed they both really killed it!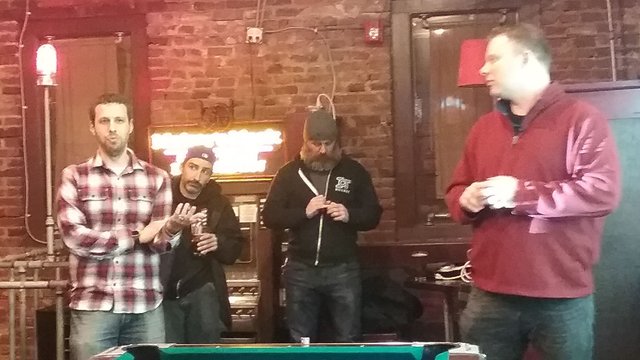 This is the third crypto / blockchain event I orgainzed in just under a month and with this one I probably had the least amount of time of out of the three of them to promote it. However Matt got the flyer together and for the next few days I worked the promotions game from every angle.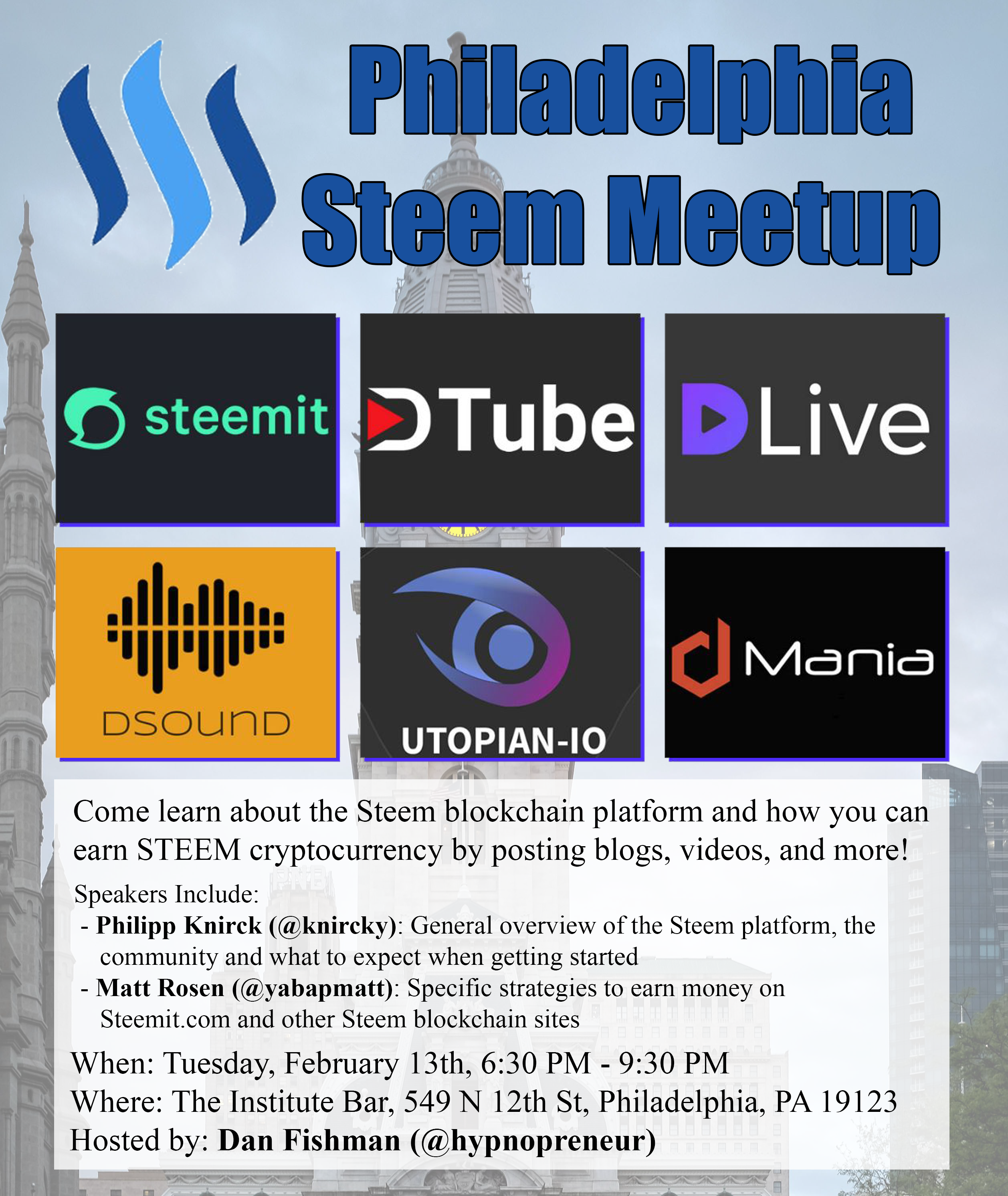 As I walked up to the venue I had a small case of the jitters, wondering what the turn out would be like.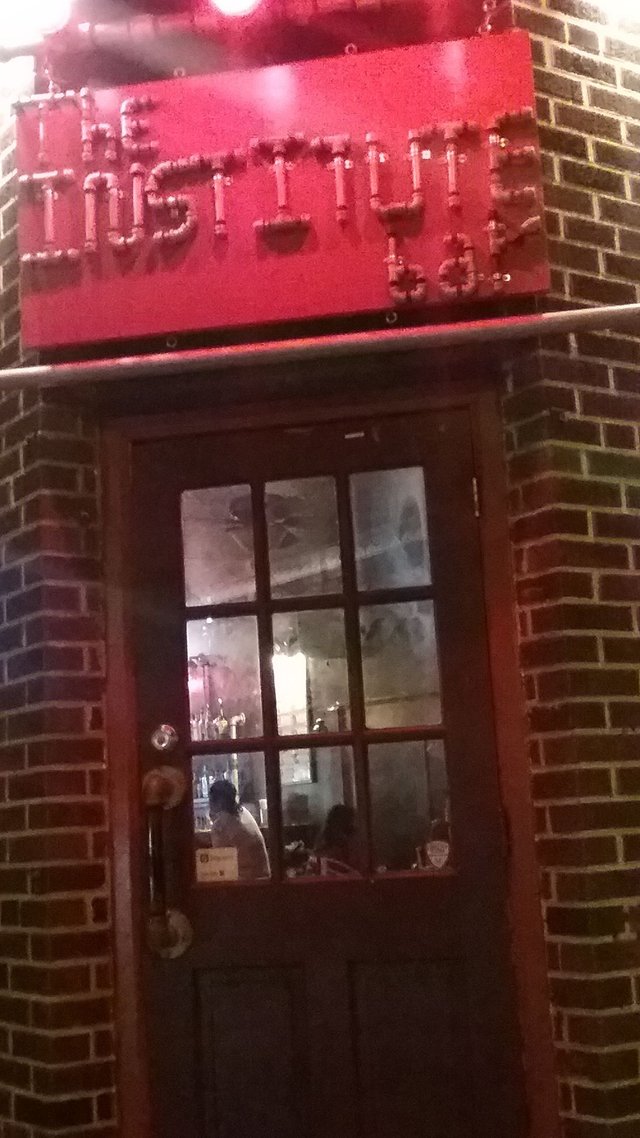 But as I entered and made my way upstairs, I was relieved to see a few guys were already there with drinks in hand in anticipation of night ahead.
I began saying my hellos and meeting some new people for the first time @mikesalvi, @xsrian-cooking both very nice guys. And within a few minutes I was very excited to see my Steem mentor @knircky (who I haven't seen since the summer) coming up the steps. Shortly there after my other Steem guru friend @yabapmatt made his entrance along with @melonman0 and another friend they brought along @mikeyryan, great to meet you. Now the party was getting started. Soon @guanyu and @rider095 came on in and so did @cryptoxbb with his lady. Then @dhimmel and @cultbasilisk joined us as well.
Pretty soon the bar looked like this -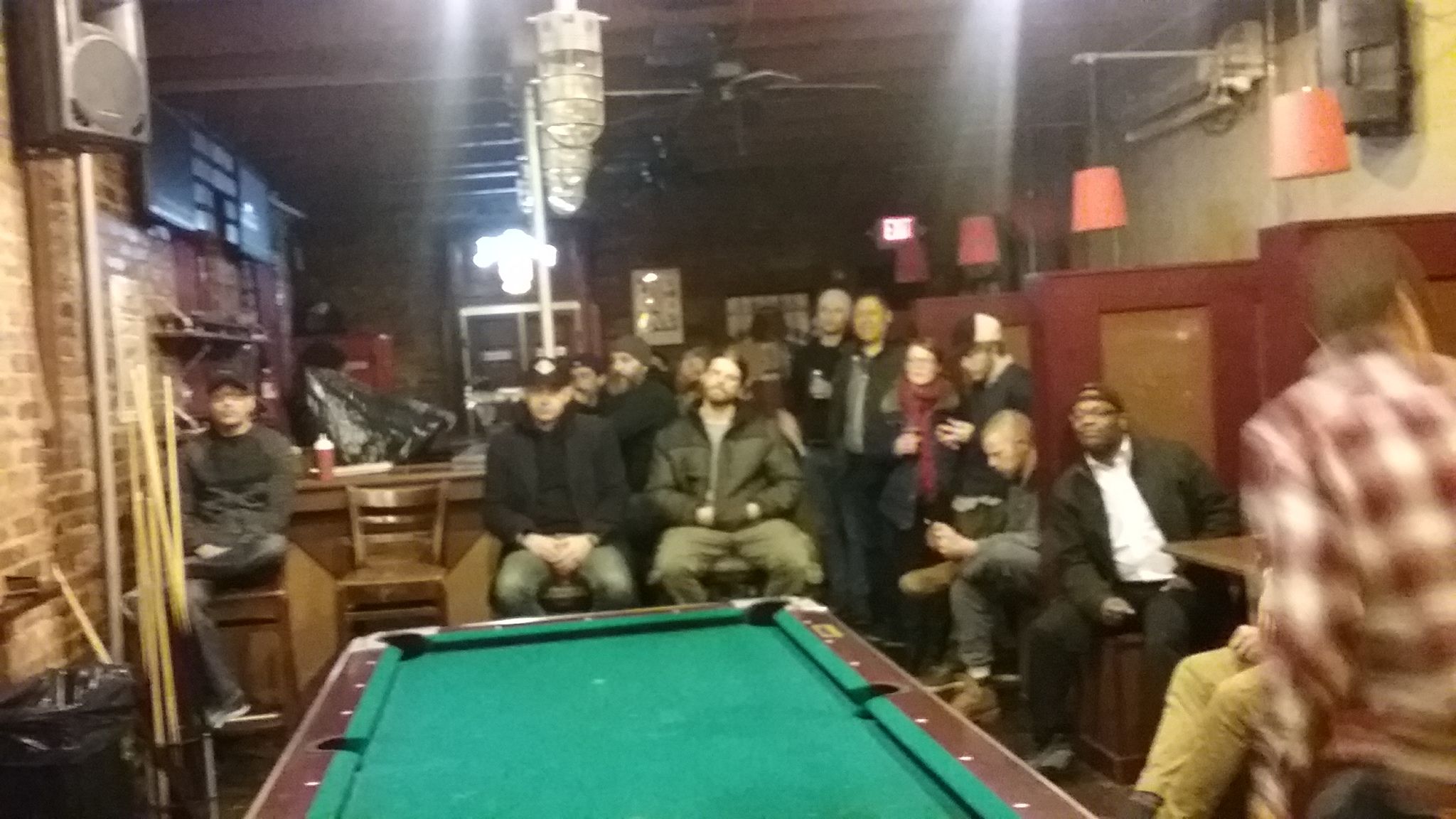 With everyone eager to start the night, we fired up the projector, I fumbled through my introductory comments to "officialy" begin the meeting.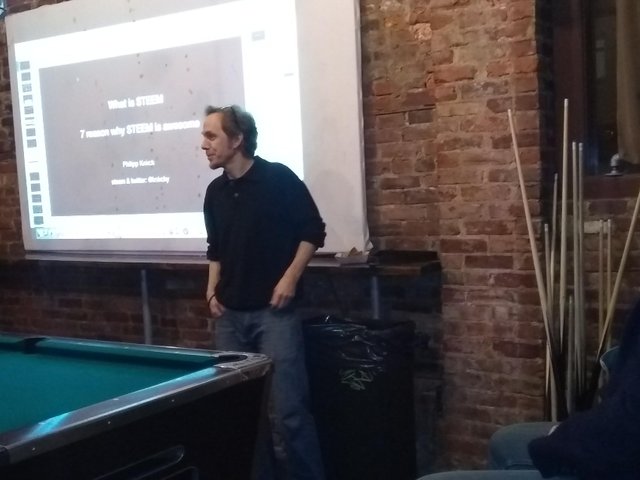 @knircky then took over with his presentation "7 reasons why STEEM is awesome".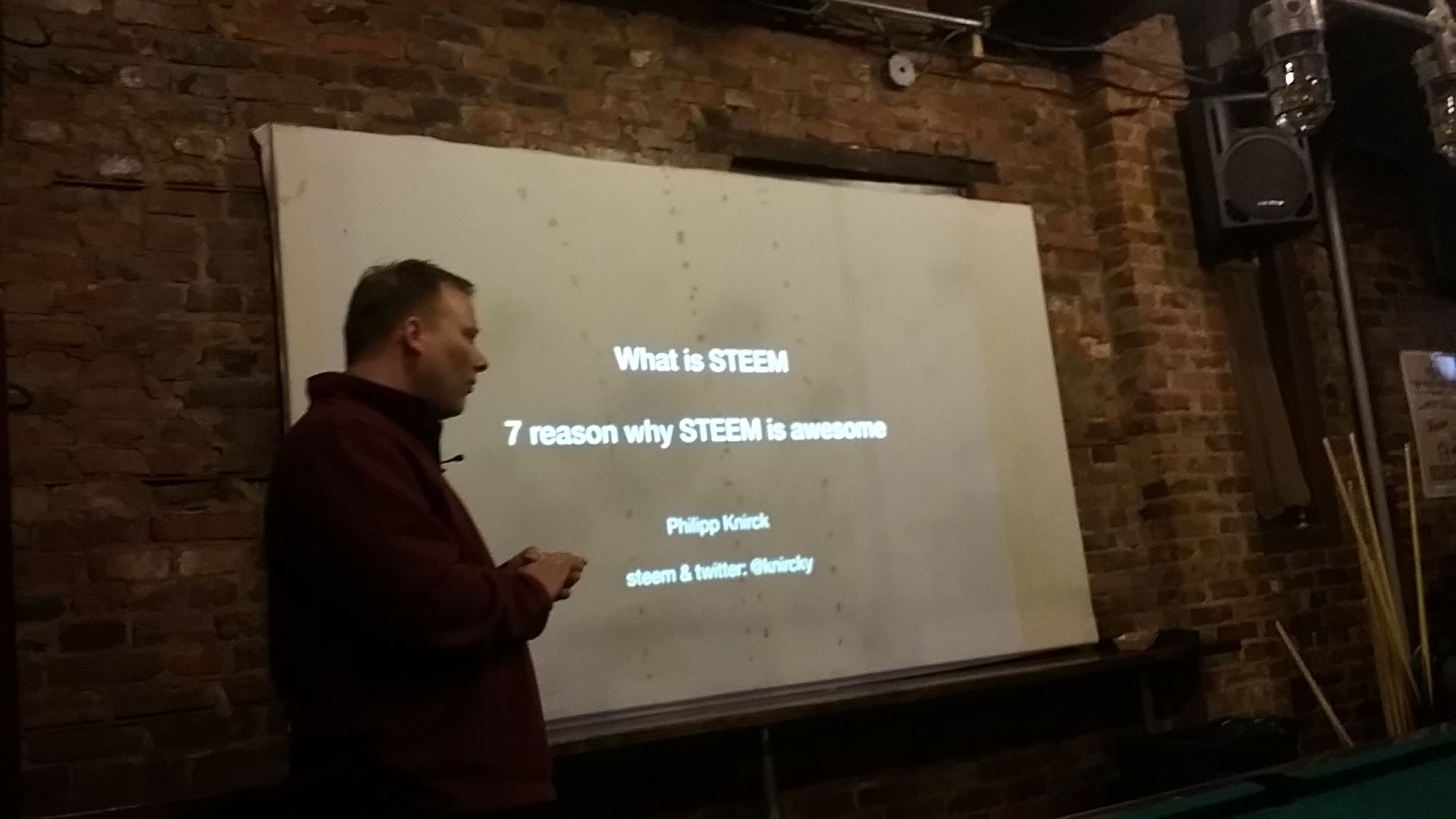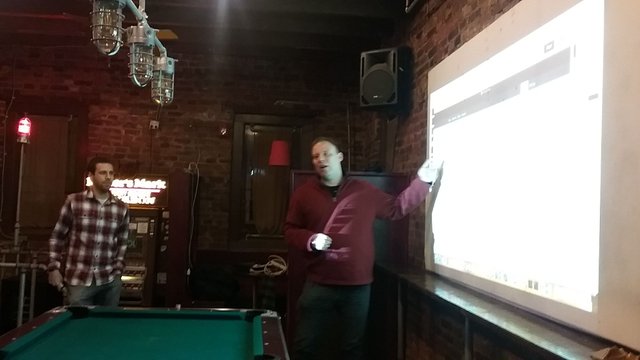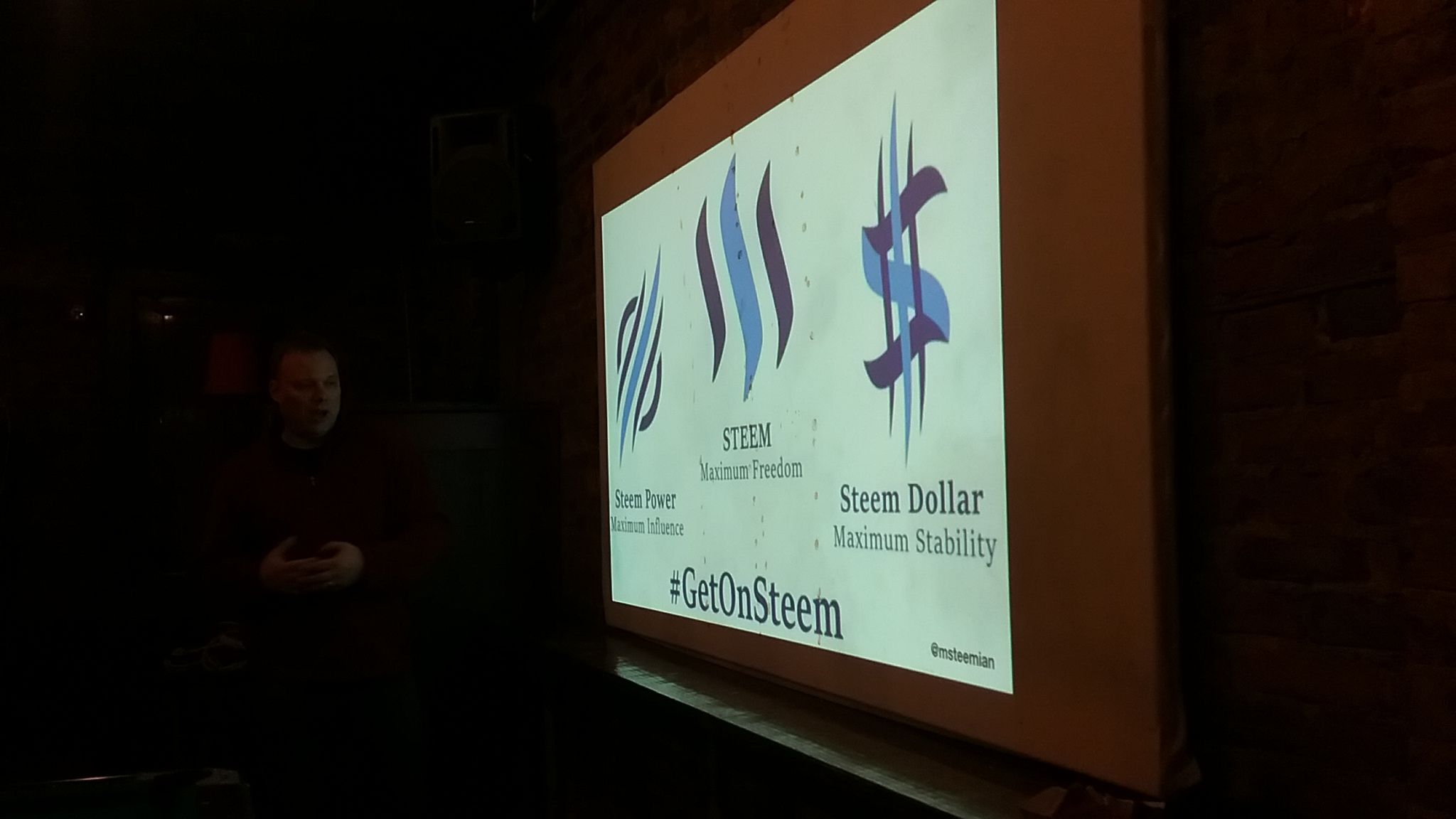 And it was aweomse! Just like the other presentations I've seen him do this one was thoroughly enjoyable and informative. It definitely had our full attention.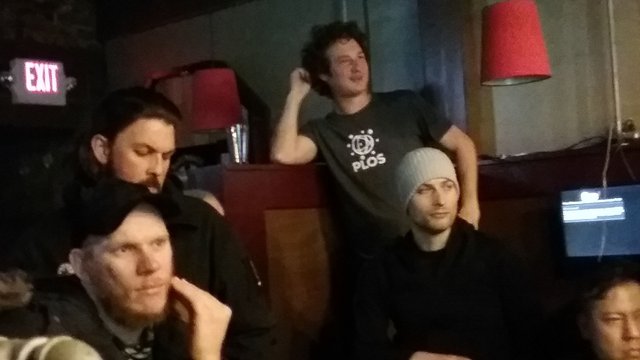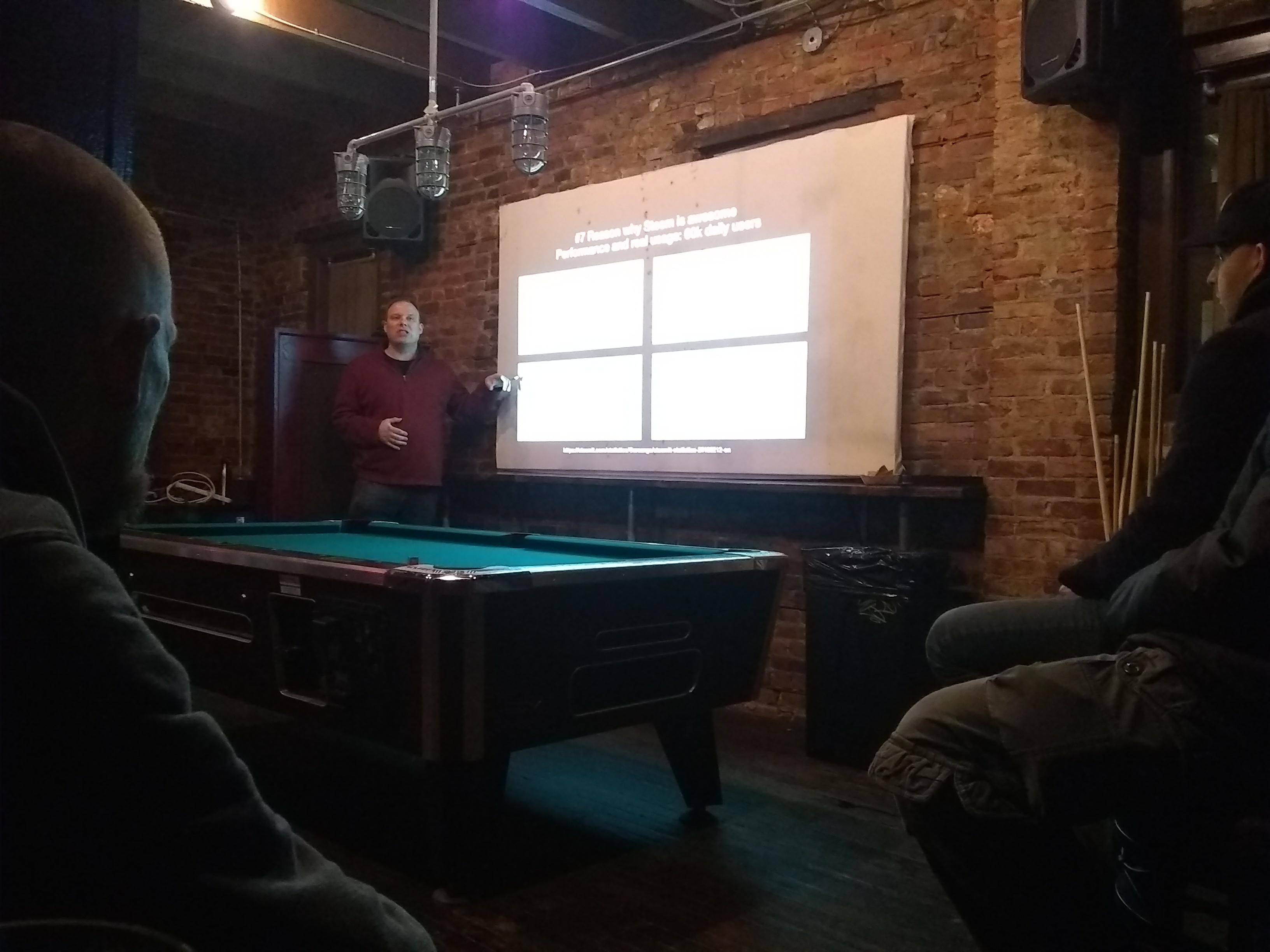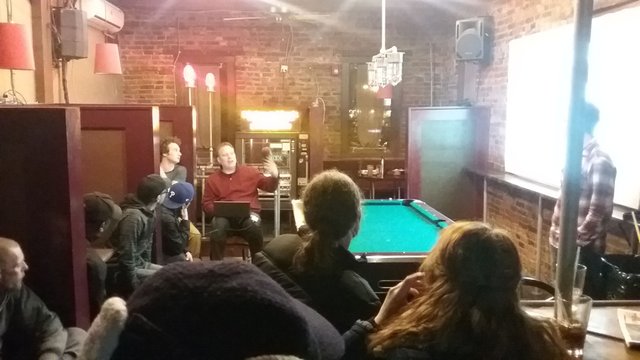 He covered many topics through the presentation and the Q & A that followed. Some of them included:
• How to effectively post content that gets noticed
• The many benefits of Steem Power
• Similarities and differences to other social media platforms
• Curation vs Content creation
• Account security and use of different keys for different situations
• Will Steemit ever be a fully contained economy of it's own
• Navigation and understanding the profile and wallet functions
• Analysis of popular users' profiles
All around great discussion that set the tone for the rest of the night.
We then took a short break to refresh and to change up the computers for the next presentation.
I said a little segue to continue and introduce @yabapmatt for his talk "How to Earn Money Posting on the Steem Blockchain".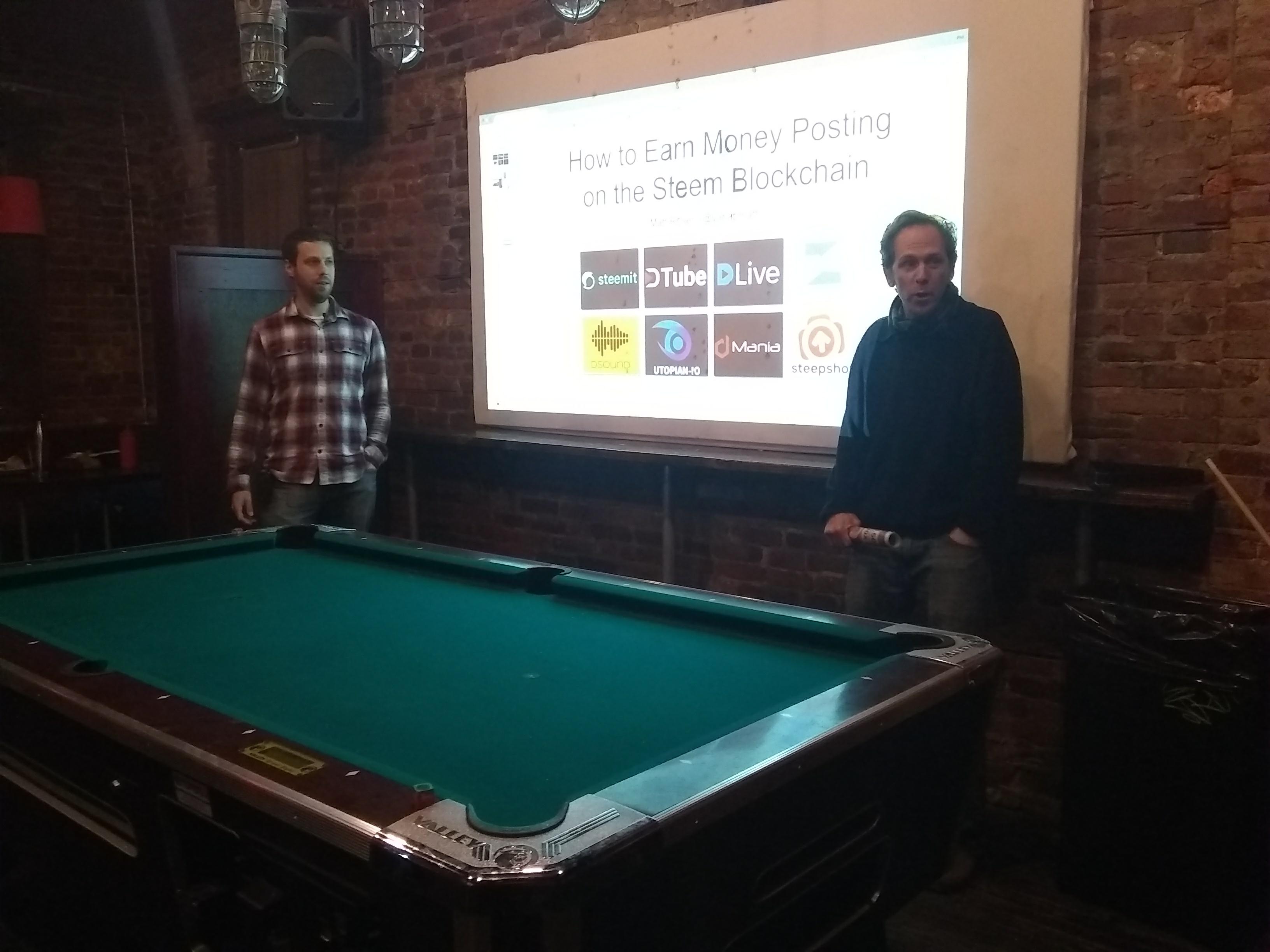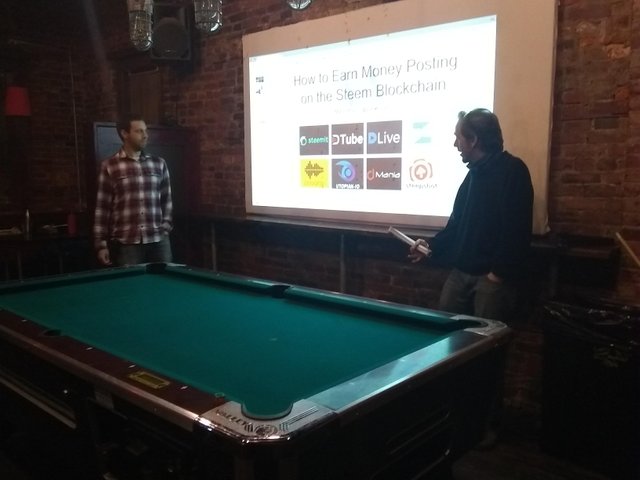 Matt proceeded to give us a thorough explanation of how Steem's value goes way beyond the Steemit platform.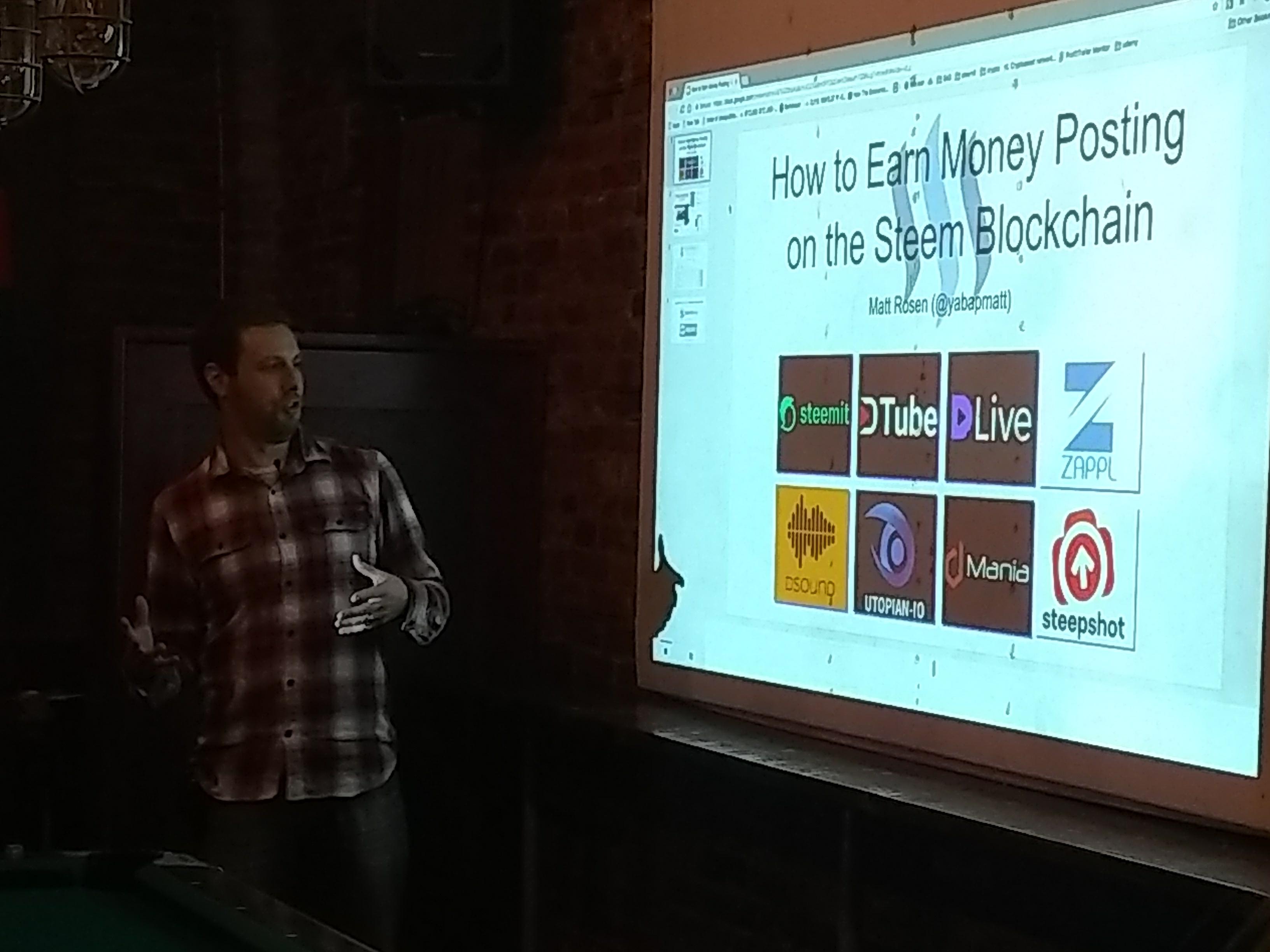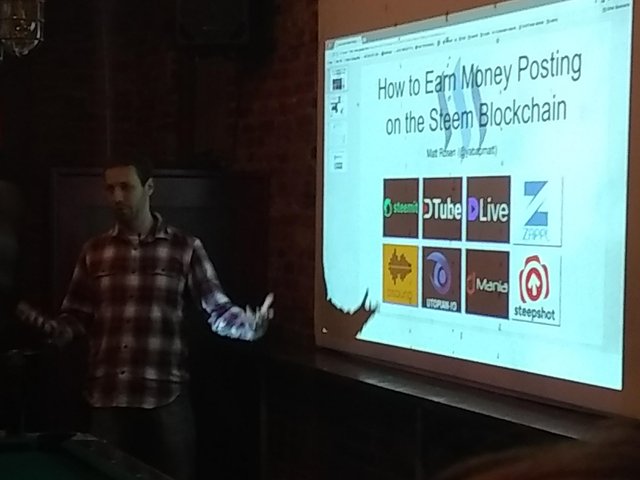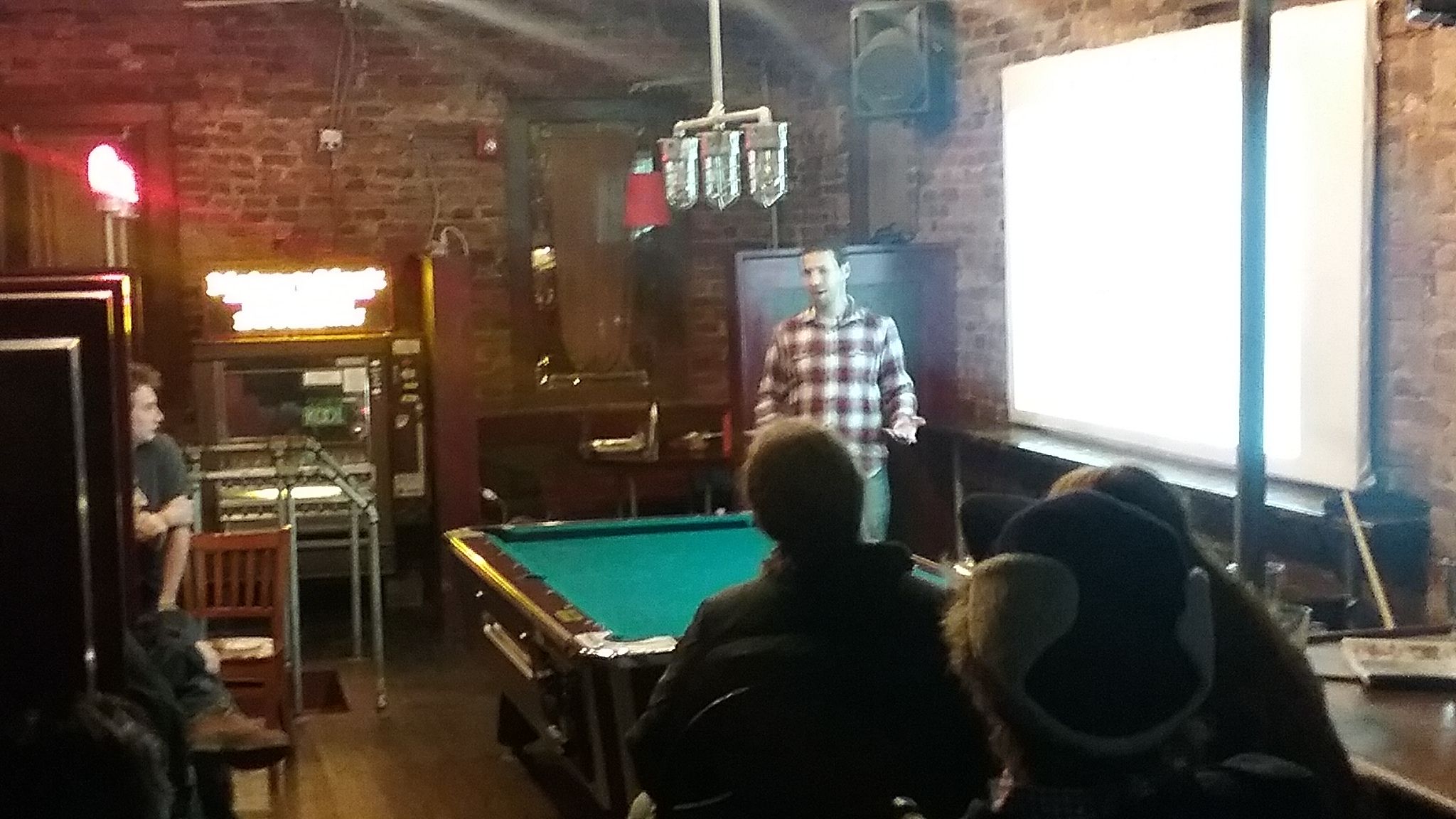 With a whole array of Steem platforms there is a huge amount of opportunities to post content on all the other Steem sites out there such as @Dtude, @Dlive @Zappl @Dsound @Utopian-io @Dmania @Steepshot. It really widened my eyes to a lot of great possibilities for a how a content creator or programmer can really earn some serious Steem profits!
He also covered his Steembottracker.com and @postpromoter projects which he's done quite well with.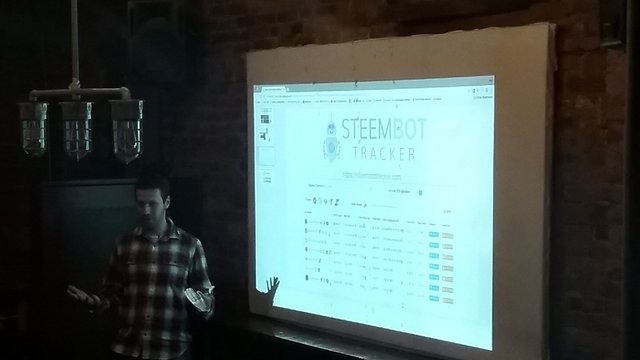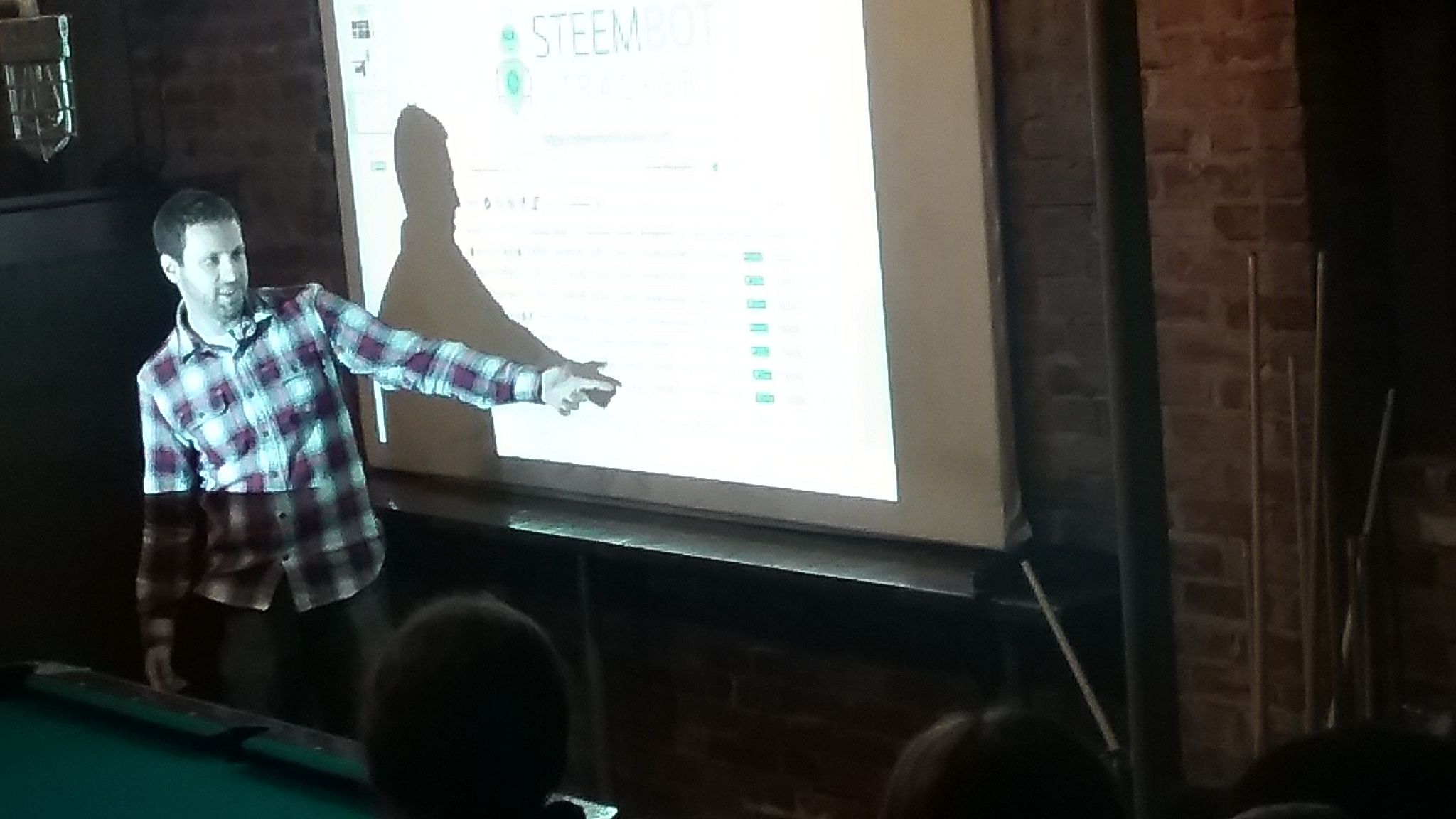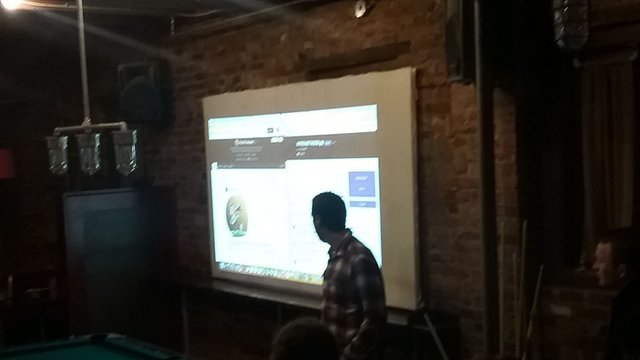 It was another excellent presentation that hit on a lot of interesting topics on making money as well as developments for the future. These included:
• How to effectively post content that will generate income
• Stacking
• Delegation as a source of revenue, and an alternative to content creation
• How the rewards systems works
• Paying for post promotion to accelerate responsiveness
• Managing content across all Steem platforms via Steemit user profile credentials
And much more...
What was also really great was the everything flowed together. Everyone was able to speak up and ask questions at any point in the presentations and get their concerns clarified. Matt and Phil really complemented each other throughout the event. It was really interesting to see how they agree on most things, but also had some differing views which lead to interesting side discussions.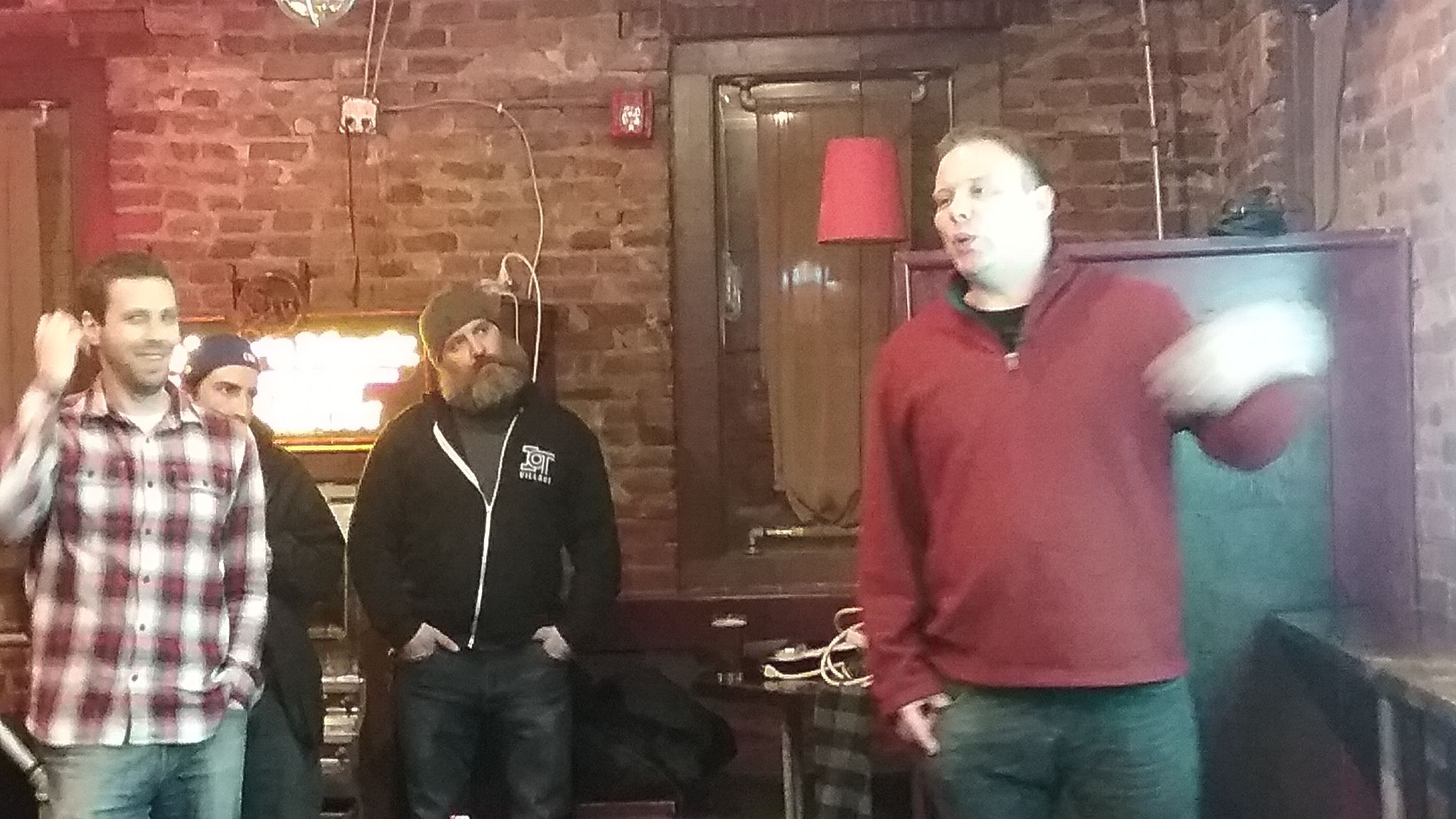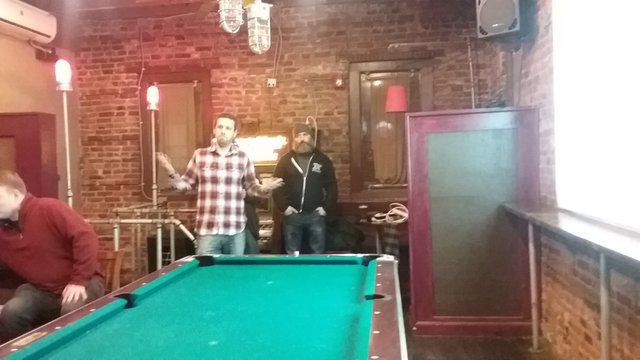 Matt's talk wrapped up and we shifted to a general discussion for a good ahour or so afterwards.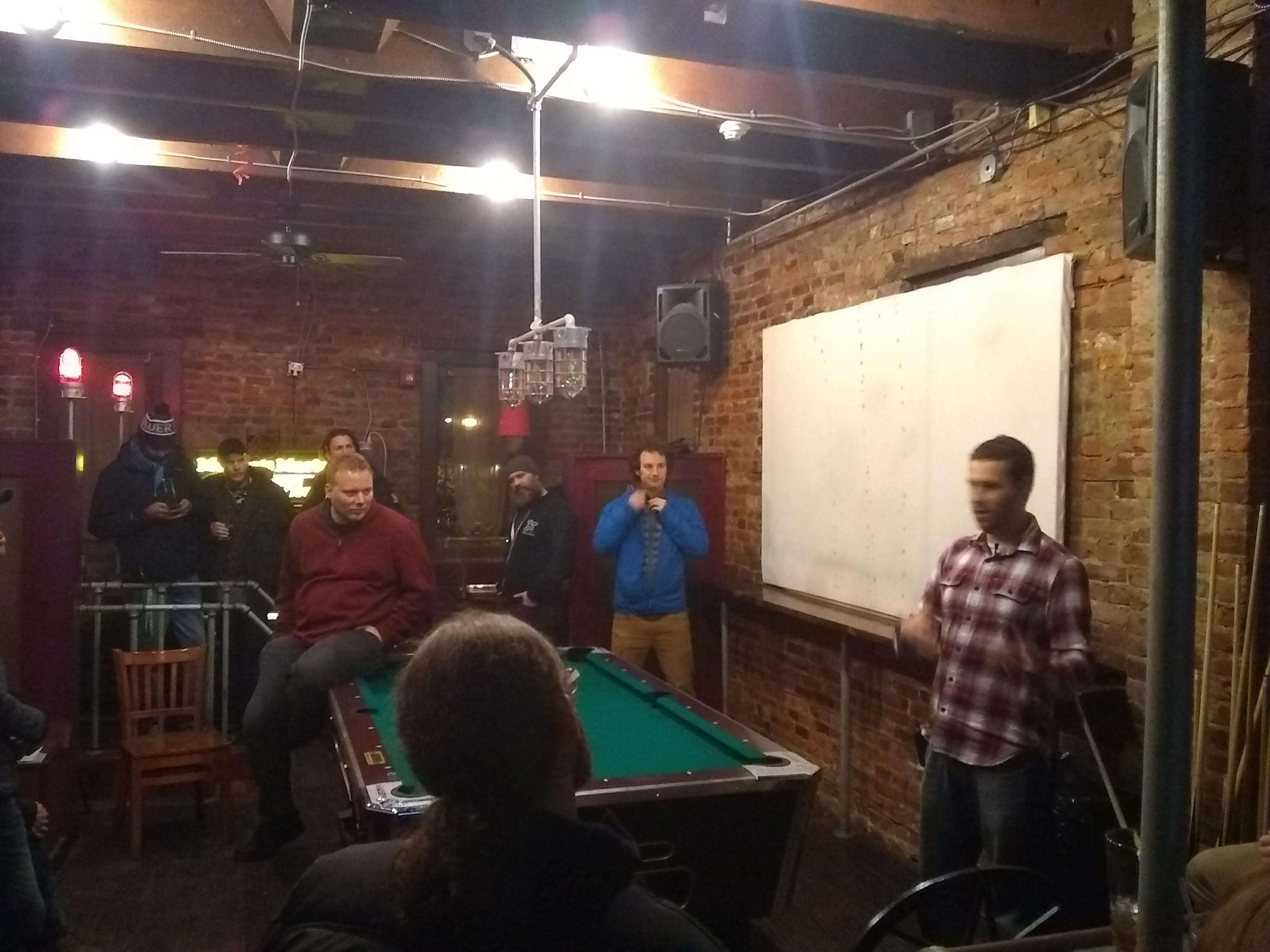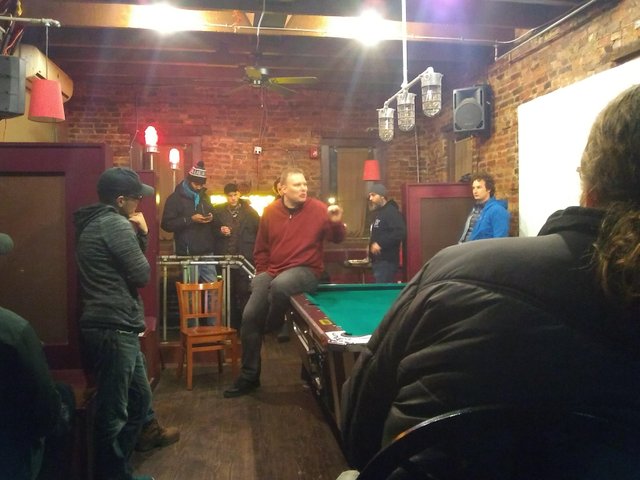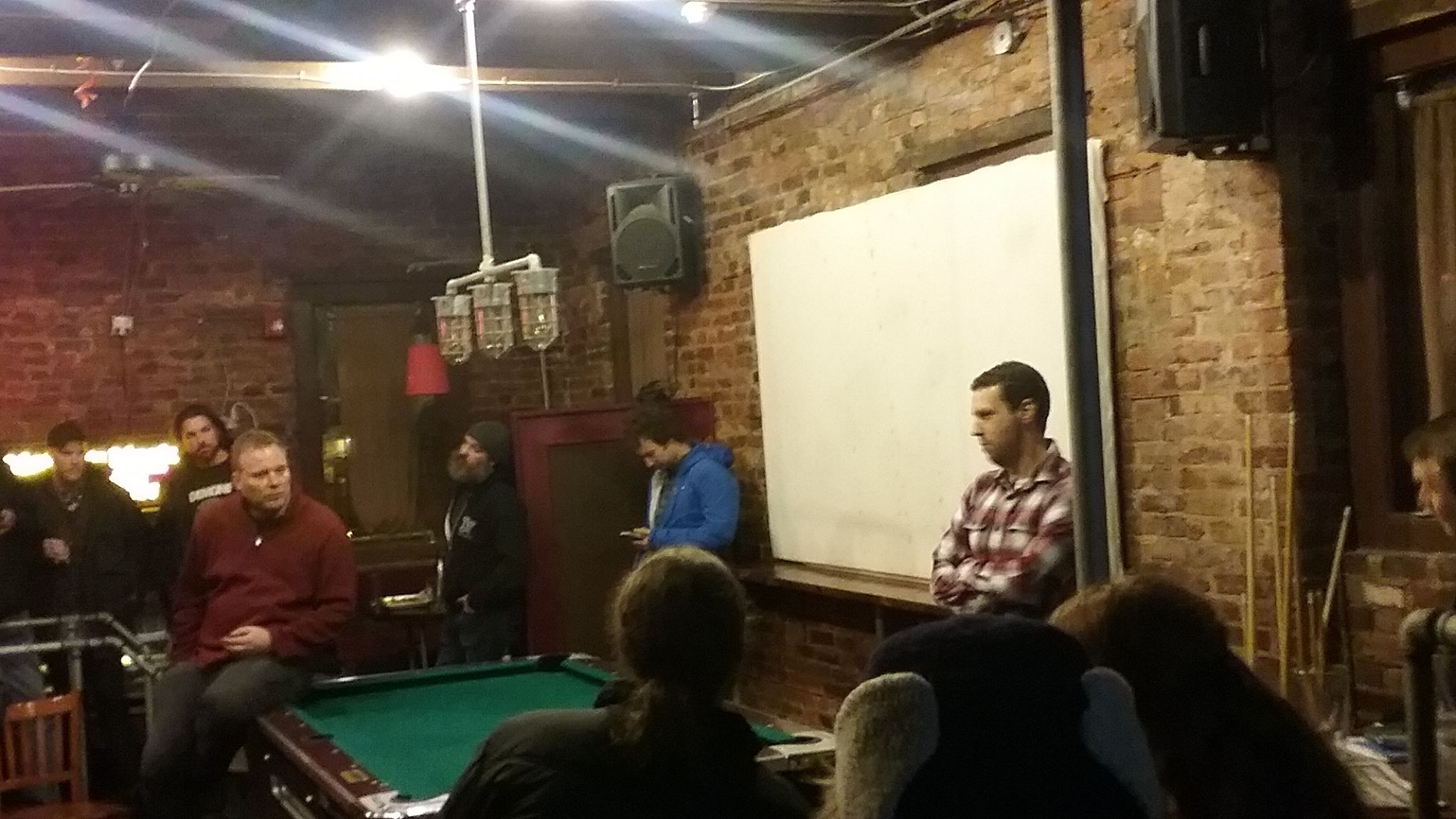 The energy level room was very high at this point and we took another quick break for people to refresh and regroup.
Then we had an unplanned bonus speaker as Andrew Bull, CEO of Titan Crypto Management (a Philadelphia-based crypto-investment fund) asked to say a few words about an event he had planned later the same week.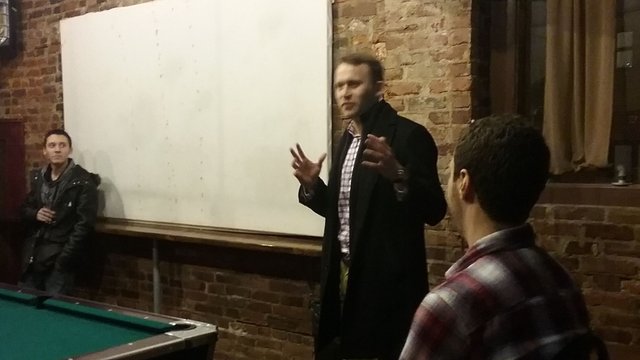 As a lawyer, Andrew was able to provide some very useful insights on the coming wave of regulations, how to avoid unecessary legal risks when investing in cryptocurrencies, and some other good safety precautions when managing crytpo-assets.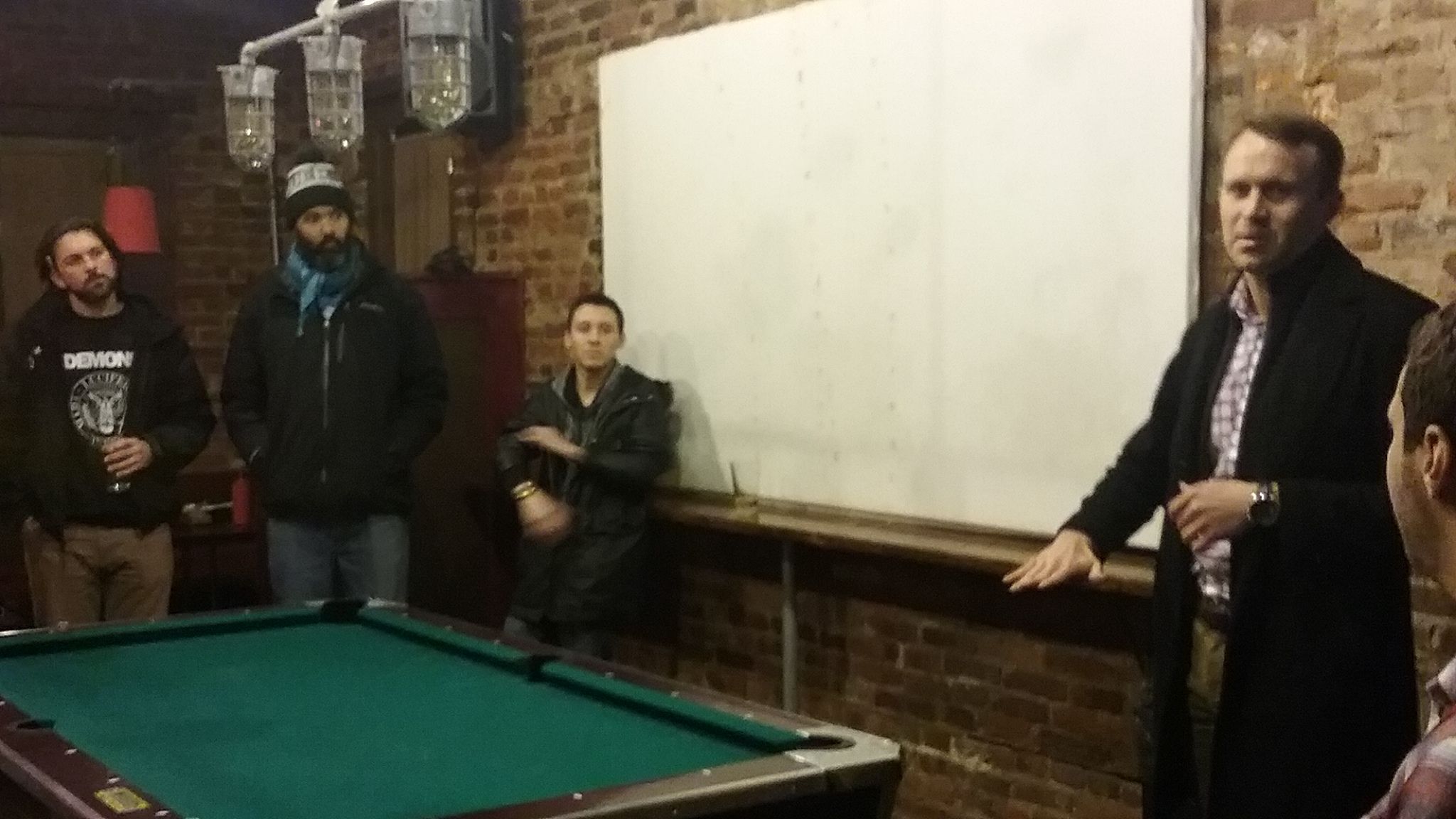 He definitely held our undivided attention.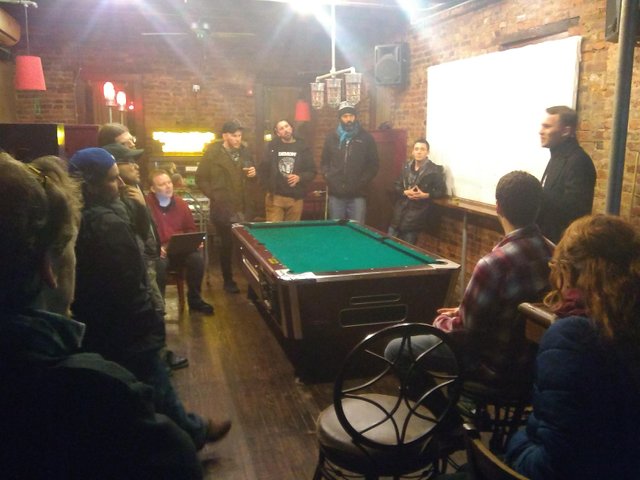 Then we broke off for smaller discussions, to eat, drink make conversations. Other people were exchanging contacts for possible ventures and investment discussions. It was beautiful.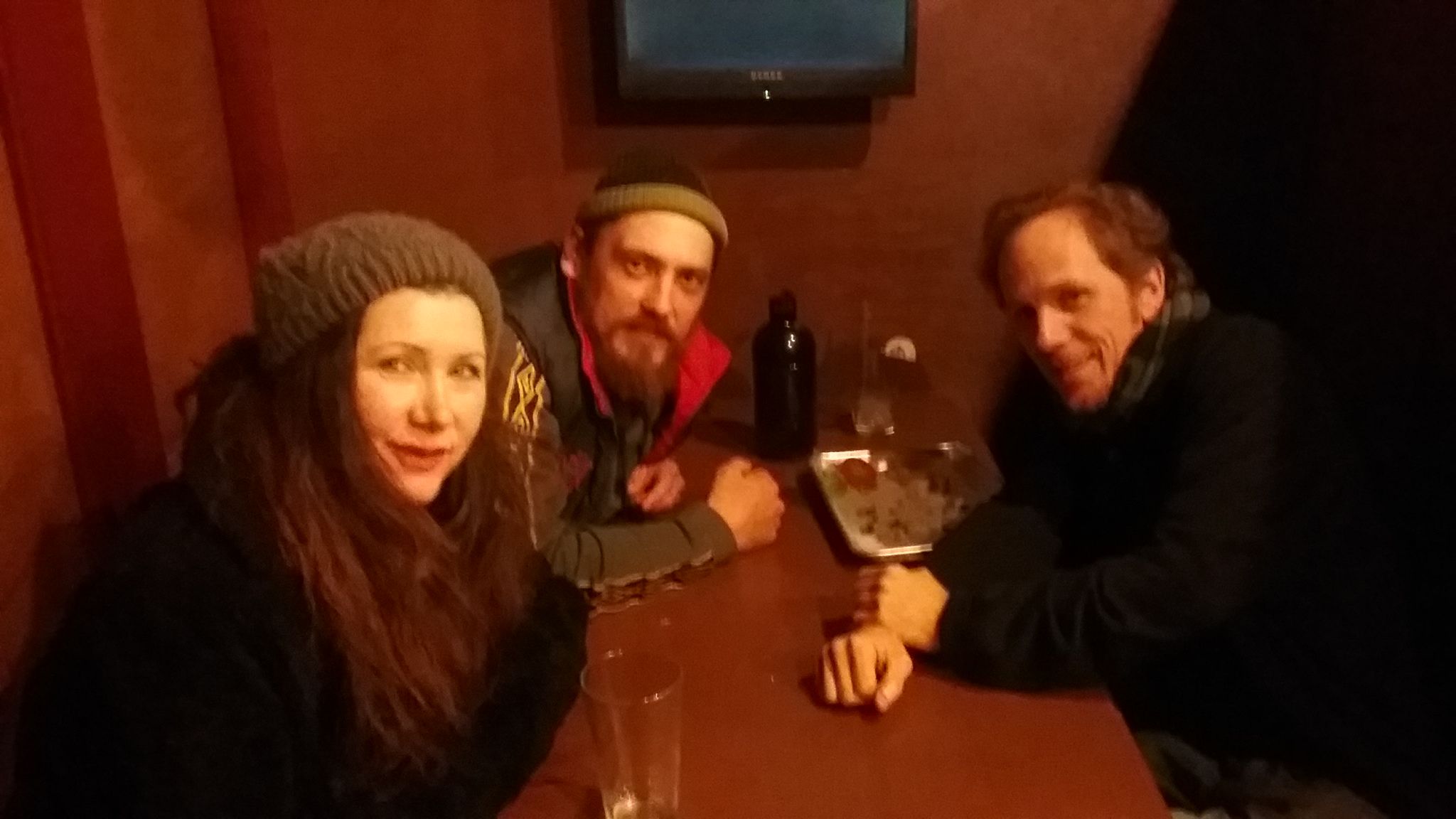 And finally Phil and Matt helped with generating a bunch of new user accounts.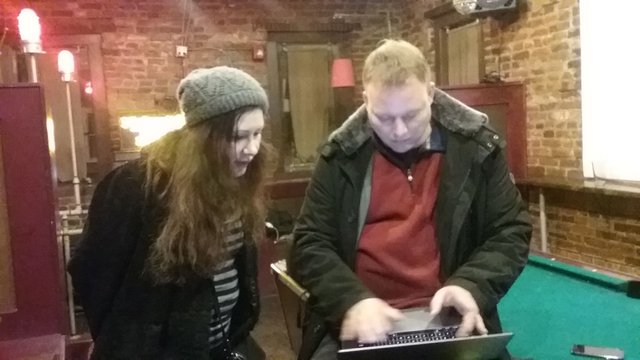 We added eight new users to the #SteemitPhilly community! So be sure to keep an eye out for these guys @cryptoimpossible @enorton @mrkeene @ba51m1 @tomdraper @stas360d @djcarlitoz @beequeen in the near future.
We decided it would be useful to have our own hashtag in order to easily identity local content creators so we came up with #SteemitPhilly. So to all those in attendance and other followers from Philly who didn't make it this time aronud, keep this in mind when you want get help from the rest of us.
After things drew to a close, a few of us lingered a while longer and continued chatting to almost 11:30pm...
In conclusion I think the event was a huge hit. This meetup has tremendous potential for creating a powerful hub of Steem blockchain activity in the US. Together we can create a world-class network for skill-sharing, forging new relationships, economic opportunity, community and support, both on the blockchain and in real world settings like this. I'm overjoyed with what we've done so far and extremely optimistic for the all the possibilities still to come.
For those who would like to attend a future meetup we plan to keep it on the second Tuesday of the month. So mark your calendar and follow along for the news of future events.
Thanks to everyone who came out and again to @knircky @yapabmatt for their knowledge and fantastic presentations. Also to @mikesalvi again for helping out with the projector and @cryptoxbb for the use of pics.
I hope you enjoyed the post and as always I'm interested to hear your thoughts.
Thanks and take care!
@hypnopreneur