Finally
We have direct support for transferring from any wallet to Steem. This is a game changer as it will allow me to transact in Steem with buyers.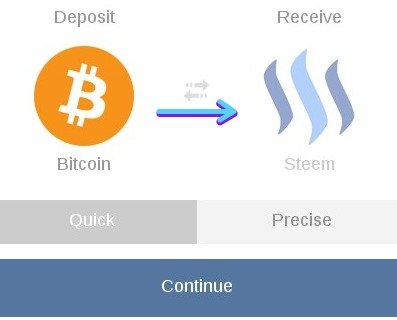 The Steem logo has been there for some time - a few weeks or so. But, today it was not grey, denoting that it is functional, so I went for it. There was a $600 limit (or 0.48btc) and I did my first transfer just now. Totally new, I have no estimated rate on this transfer but the 0.15 btc I sent should be visible in my wallet soon.
It has been a long time coming. This should also work if you are sending your Steem directly through Shapeshift to your mobile or PC wallet. I see the Shapeshift mobile app on Android is working as well, but as of yet there is no Steem support on Coinomi (mobile multi-coin wallet).
---
Each day we are closer to full fledged crypto status - and why not? Our transactions are free and instant.
---
Edit
The Bitcoins are stuck in the unconfirmed transactions pile that is Bitcoin (of late).
Yesterday it looked like this...

Now they have upped the transaction fee to 0.00072508 but it is still not going anywhere as we head into 20 hours.
Fingers crossed but it is only .15 btc. I will try a Dash transfer to Steem in a bit. But, I will not be making any further "low quality" posts like this one. I have been spanked!
---
Edit:
I am done here - it's been a good three weeks. The old "pajero" @berniesanders has chased another one away.
I will power up a few more whales and flag bernie and his freinds on the way down.
Hah! Blocktards can't keep up - they don't have chump-change. LOL*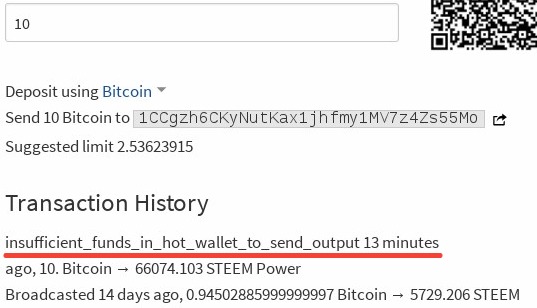 ---
Edit:
Okay @fulltimegeek But, you are on the wrong side of this movement. Bernies didn't like being exposed and is misusing his power. But I can give you one clip full as a taste.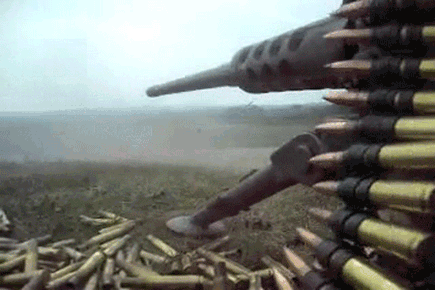 Nastalgia. Because you were my first real flagger, and I tried diplomacy. Did not flag you back. Till now.
---
Edit:
I keep my promises. Almost set up. Then I need to scale as I have so many times before in business.
---
Thanks for taking time to read and resteem!
Image Sources: My own screen, my own captures.
Long time 🐟 turned 🐋 to have a voice.
📞 You're invited to steemspeak 📞