Time To Be Honest - Do We Want To Kill Steem?
The title seems like a clickbait, doesn't it? Or does it angers you to hear me say that? Or do you want to read more because you want to hear me out? Whatever the case, please understand that this post is going to be like a biopsy without a local anesthesia. It will be honest, to the point and more than a little painful.
These past three months I have not been able to post much and haven't been very active on Steem. After having been immersed in almost nothing but Steem for six months prior to that, this sudden detachment from it was a bit of a shock. Obviously I was high on Steem and detox took its toll. Don't worry too much - now I am well and back and ready get addicted once more 😊.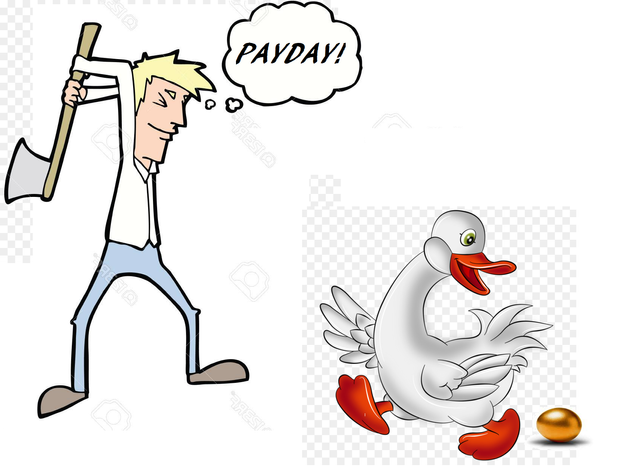 On the other hand, I have made accounts on various other Steemit clones and dapps on EOS. After being there for a few weeks I can only appreciate the freedom that I have here. It amounts to more than just being able to do what you want. It has to be something that is fulfilling and satisfying at the end or that freedom could be an illusion of something temporary like 'wandering freely but without purpose'.
All the good things (including money) that come to us from Steem are in turn coming at a price. There is somebody out there who is creating value and then putting it back in the Steem ecosystem. This value can be added in form of content, promotion, campaigns, projects or even just telling others about Steem through the word of mouth. We have to wonder about who we are – the value creator or just another value extractor?
When I receive an upvote, I consider it as a gift rather than my due. So I prefer to think that 'what's in our wallets is ours' rather than 'what's in my wallet is mine'.
Truthfully speaking, very few people understand how Steem functions. The very simple question about how this ecosystem can pump money out and yet not 'deflate' is a mystery to many. This supposed mystery is actually no mystery at all, because the only way an ecosystem function is through an equilibrium of input and output. Simply put, what we extracted out of Steem was basically put in there by the community.
We can treat Steem as an ATM for only so long. This means that we have to start being honest with ourselves. We can start by asking ourselves a simple question – 'Is my value extraction from this ecosystem even equal to my value addition to it?'
Let me give you an example. There is this chick who posted regularly up until the last year. Then the prices plummeted and she withdrew everything from her account and not only that, she admitted to putting all that money in another project. The fact that she used the money that she earned here is not the problem. The problem is that that money earned was courtesy of her boyfriend sugar daddy who upvoted only himself and her posts. This self upvoting was to the point that this dude used all his ten upvotes on themselves. He upvoted four or five (basically all her content) posts of hers a day but he himself didn't post much. Rather the rest of his votes were used for upvoting his own comments. Together they extracted several tens of thousands (maybe even more than a hundred thousand, who knows) of dollars within a few months.
Guess what? They disappeared as soon as prices started to crumble. Not only that, this chick took her money to another project. Now she is back and posting again and this time she is making one dollar per post. Back in the day she made hundreds of dollars per post. Now please remember, these people have never upvoted me and I am sure that they have neither read my posts and nor do they follow me. Although the chances are that you might have seen them around on the platform but let's not dwell on it.
Lads and lassies this is just one small example. All we need is a hundred people like that mind-set and that much SP to severely damage the platform. The good news is that there are not that many bad eggs (not enough to hurt this place permanently).
On the other hand we have great people too and their number might be small but it is through them that this place becomes worthwhile. We have @nathanmars, who is probably the hottest shooting star (to the moon!) that we have these days. I think at this moment he is adding more value to this place than any other person that I know of. We have guys like @roelandp, who is getting us together through steemfest and creating apps that sre allowing real world use of Steem. There is @theycallmedan, who came in like a storm last year and is now creating essential value for this platform. We have @coruscate, who I am proud of – I think she made us understand what good quality videos should look like on the blockchain. She is still one of those few people who are uploading professional quality video content (Lea if you're reading this, then know that I am aware of somethings that you have done even better than this. But I felt like that this was the point to mention today).
We have @blocktrades, who live down in the heart of this ecosystem and helps make the Steem planet habitable. We have our very own witch - @yidneth whose videos are a work of art. Okay I don't want to mention too many good people or you are not gonna take this rant seriously. Rest assured, all my other boys and girls (you know them!) basically have the best interests of Steem at heart and that is aside from that fact that these dudes and dudesses are adding value in one way or another.
But remember that not even all these guys together can protect Steem. Even they won't be enough when the competition rises and market forces will hit us full force. It is you and I who would have to make sure that this works, because if it does then we are the ones who would reap the profits.
So are we going to kill the goose the lays the golden egg? Or maybe you can get to work and become one of the #paws (People At Work for Steem).

---
Shameless Referrals