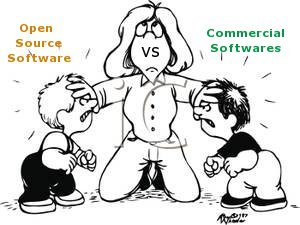 Source: https://24by7masti.files.wordpress.com
Steem's license currently includes the following paragraph:
"Redistribution and use in source and binary forms, with or without modification, are permitted provided that the following conditions are met: [...]
The software is not used with any forks of the Steem blockchain that are not recognized by Steemit, Inc in writing."
Several people wondered about this sentence before and some even demanded a license change. However, nothing seems to have happened concerning this issue. As we have a new marketing team these days, I would like to publicly ask the following question:
Why doesn't Steem just simply use a license compatible with existing free software licenses?
Thank you very much for any official answers. I would love to see a license change happening as Steem deserves to be as free as possible but maybe somebody can help me to understand the reasoning behind the current license.