When Is The Best Time To Earn STEEM?
Good Question
Thank you. I'm glad I asked.
Given how many people who have left the platform, presumably because their content wasn't being upvoted, or because the value of STEEM to fiat is too low, I would say that for the last several months to now is the best time to earn STEEM.
That's right. The exact opposite of what so many people are doing.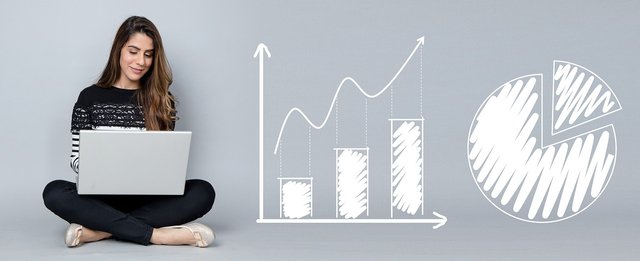 That is, unless the idea wasn't to build stake and hold for a brighter day, but to use STEEM as a supplemental income if not the primary source. Then, it makes perfect sense to go and find something else to do. Even if now is the best time to accumulate STEEM, bills need to be paid and food put on the table. Unless you happen to live somewhere that excepts STEEM for those kinds of things (and you can make STEEM hand over fist—unlikely), you still need fiat to subsist on.
However, if your intent is to build stake and hold onto STEEM for that future brighter day, it doesn't make sense, especially if you're using the social media part of STEEM and any of the dApps that runs off community input through posts, comments and curation.
Here's My Reasoning
People apparently complain that people ignore their posts. I read about this secondhand. I guess I'm not following the folks who talk about this directly. Regardless, if there's fewer people posting or commenting, even if that results in fewer people upvoting, it also means your stuff is competing against less of other people's stuff, which means a higher potential that someone will actually see it. Not only that, but there's a higher chance that someone might actually have an account large enough to leave more than a fraction of a penny (even though there will still be many of those kinds of upvotes—the more the merrier).
The next point is, SBD value as far as the STEEM reward system remains constant no matter what SBD's open market value is, whereas the value of STEEM is determined by a 3.5 moving average of said open market. That means, if STEEM is higher than SBD's fixed amount, the ability to earn STEEM/SP is actually less than it is when the value of STEEM drops below the fixed value of SBD.
Now, how that translates to fiat is a different story, but we're not talking about that. We're talking about the ability to earn STEEM/SP.
And That's Not All
We should also be talking about investing. For some, that seems like a dirty word, either because they don't have money to invest (needs always come first) or because the perceived needs of the investor class always seems to be in direct opposition to the needs of the STEEM user. That may be true, too, especially when dApps make choices that affect the user experience, allegedly, in favor of the investor. However, in a bear market, if there's any disposable income at all to use, the investor could be you and me.
And in my case, I absolutely believe that my ability to earn STEEM has increased because I invested in myself.
In other words, the interests of the investor (me) actually benefits the user (me).
That's right. My ability to earn STEEM/SP has gone up because I put some money into it. I earn more on my powered up STEEM (SP), meaning I could be doing nothing and still be accumulating SP. I can also make more in curation, simply because I can allocate more to posts and comments, or spread my upvote to more posts and comments. The more I do that, as well as comment, the more people see me, wonder who I am and end up, guess what, upvoting and engaging with my posts and comments.
So, When Is The Best Time To Earn STEEM?
The time is now. It's been going on for several months actually, and while STEEM remains in value where it is relative to SBD, it will continue to be the best time.
Image source—Pixabay.